Disney is at it again. The company, which has seen a roller coaster ride in the games business, is reportedly looking to make an exit by selling its FoxNext Games division, according to Bloomberg.
FoxNext Games was founded in 2017 and quickly merged with Aftershock, a studio which was spun off from Kabam while the rest of the mobile firm was purchased by Netmarble. FoxNext quickly bolstered its talent base with acquisitions like FogBank and Cold Iron Studios before becoming part of the Disney organization earlier this year when the House of Mouse acquired 21st Century Fox.
FoxNext Games is best known for its free-to-play mobile title Marvel Strike Force, which saw over $150 million in revenue during its first year and more than $175 million overall on 22 million downloads. The company also is working on games based on big IP like Avatar and Aliens. At GameDaily Connect USA in Disneyland, Aaron Loeb, President of Studios at FoxNext Games, described how supportive Fox itself has been in backing projects, treating talent the right way and ultimately envisioning games as a "third pillar" alongside film and television. Fox, he said, understood from the get go that games cannot be seen as a "downshift" from other media.
Disney may not share that same view on entertainment. As Bloomberg described it, FoxNext was merely one of several "odds and ends" that Disney picked up as part of its $71 billion Fox deal. Moreover, Disney CEO Bob Iger has continued to believe that simply licensing out his company's treasure trove of IP is the best approach to games. During a February earnings call, Iger expressed his frustration with Disney's past efforts in development and publishing and noted that "the best place for us to be in that space is licensing and not publishing."
To Iger's point, Disney Interactive Studios went through a tumultuous period from 2008 to 2012, when the company was losing more than $200 million each year. The severe fiscal bleeding led to the demise of talented studios like Black Rock Studio (Pure, Split/Second), Propaganda Games (Turok, Tron: Evolution), and most notably Warren Spector's Junction Point (Epic Mickey).
Disney's last big push in games development came during the toys-to-life era with Disney Infinity. That endeavor ultimately did not work out, and Disney shuttered developer Avalanche back in 2016. It also closed popular online games portal Club Penguin. These moves at the time were already viewed as an exit from game publishing, so the ownership of an internal game studio like FoxNext is now the outlier for Disney.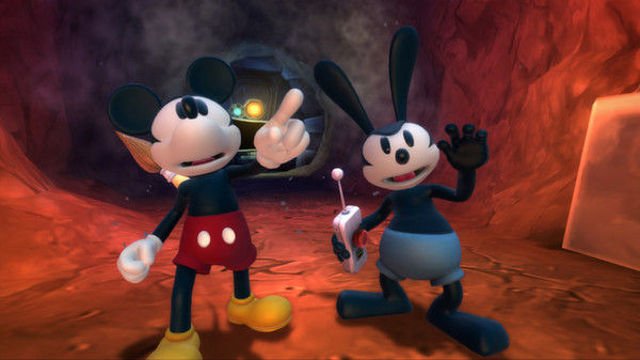 A FoxNext Games sale is not a foregone conclusion, as Bloomberg did state that senior Disney executives, including direct-to-consumer chief Kevin Mayer, actually did consider keeping the company, but it certainly seems likely given Disney's past and Iger's consistent views on the games industry.
With all that in mind, news of a potential sale shouldn't come as a big surprise. As DFC Intelligence head David Cole commented to us, "Let others take the risk, they reap the rewards." And because FoxNext has had its hands in VR and location-based entertainment as well, Cole thinks this could be a more complicated sale. "Disney may look to break it into pieces. It may be too complicated to sell as a single package," he told us.
FoxNext has a lot of talent, and it's unclear what a sale would mean for the future of the company or in-progress games. SuperData CEO Joost van Dreunen does think it's the right decision for shareholders though.
"The video game segment presents a high-risk profile. Disney burnt its fingers on Disney Infinity, which failed to deliver on its promise," he commented to GameDaily. "Following, Disney made an absolute mint by licensing its Star Wars IP to a myriad of mobile developers and teeing it up with the release of its movies. This way, it minimizes its exposure and maximizes its return. This has cemented its approach to licensing rather than developing.
"Even so, the cross-media approach that FoxNext is capable of–video games, VR/AR, theme parks–could be tremendously valuable. The delay on several theme park projects is probably a key driver behind this decision, in addition to CEO Bob Iger's overt unwillingness to develop video games in-house.In sum, it is better to err on the side of caution since Disney has a lot of other things going on (e.g. Disney Plus) and given the value of its IP library it is always at risk of devaluing its portfolio by making a few poor bets."
The most likely buyers for FoxNext would be the "big pocket companies in Asia," Cole said. Tencent and Netmarble come to mind.
GameDaily reached out to FoxNext and Disney for comment, but the former declined while the latter did not respond.
The games industry has had a terrible 12 months when it comes to layoffs and studio closures. Hopefully everyone at FoxNext survives whatever upheaval Disney throws its way.