Xbox had an opportunity to grab the spotlight at E3 2019 while PlayStation opted to skip its briefing this year. Microsoft did just that in a presentation that not only showcased 60 games, but gave us new details on the evolving Xbox Game Pass program, its cloud gaming service, xCloud, and a first look at the raw horsepower behind the upcoming Xbox console, Project Scarlett, which is set to launch Holiday 2020, alongside Halo Infinite.
Let's dive into the details.
Xbox Game Pass becoming the "ultimate" value
Xbox Game Pass has become a key pillar to establishing Xbox as a service and the quarter-over-quarter growth that Microsoft has enjoyed in cloud and subscription services. The growing subscription program is adding more and more content each day, and notably during the press conference, Microsoft made sure to stress on a vast number of the game reveals that players could play on launch day with Xbox Game Pass. A total of 34 games were introduced for Xbox Game Pass along with 14 games specifically from Xbox Game Studios. The Xbox Wire has all the details, but it's worth noting that we saw trailers for games from three of the studios that were acquired since last E3, including The Outer Wilds (Obsidian), Bleeding Edge (Ninja Theory), and Wasteland 3 (inXile Entertainment).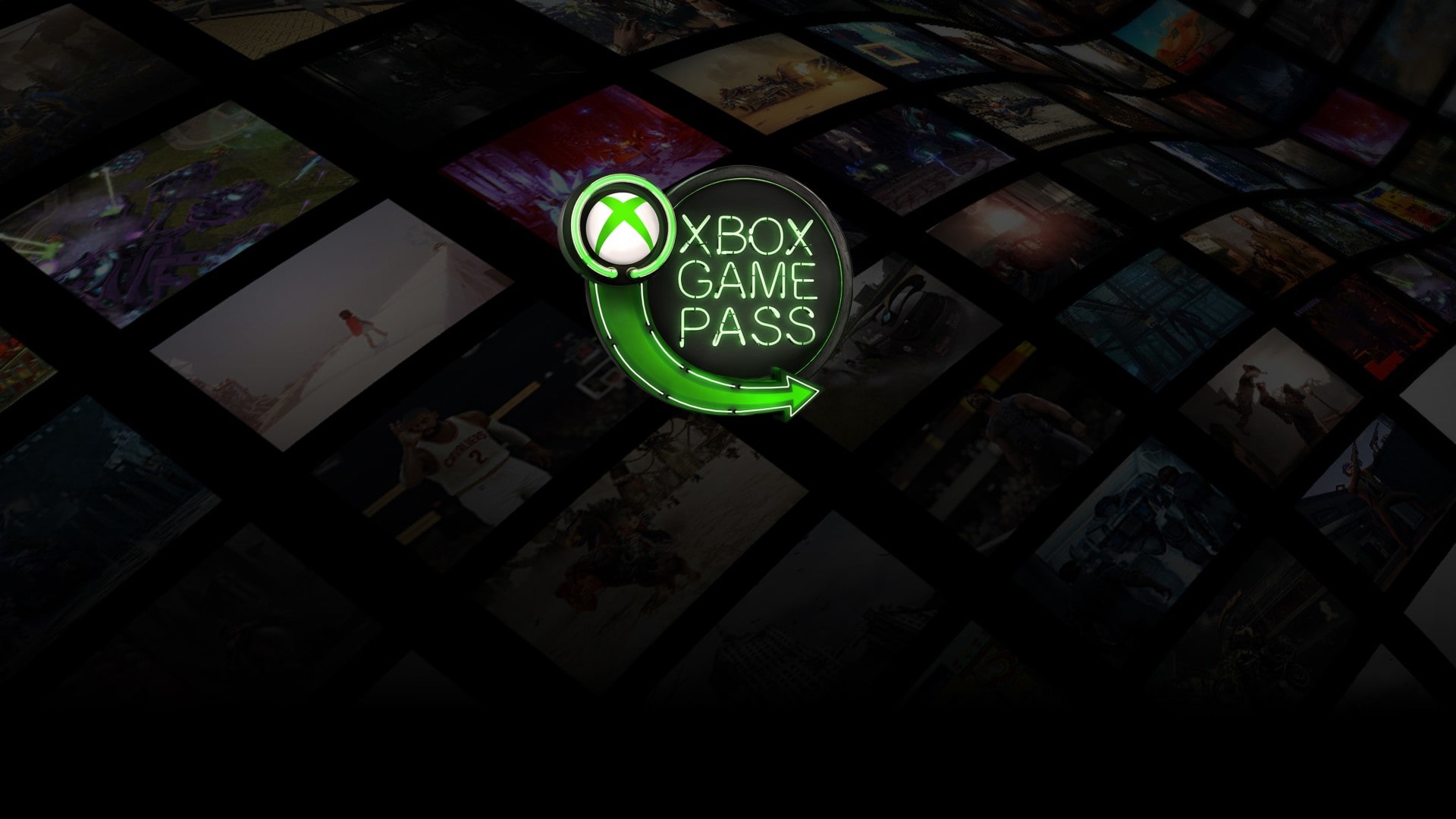 Matt Booty, Head of Xbox Game Studios stunned the audience with yet another acquisition: Double Fine Productions. This brings the number of internal studios at Xbox to 15. Microsoft's strategy of partnering with or acquiring some of the industry's top talent is a move that could pay dividends for its Xbox Game Pass program as more and more exclusives bulk up a portfolio that's not going to be playable anywhere else.
Xbox Game Pass will now also factor in numerous ID@Xbox indie titles. Head of Xbox Partnerships, Sarah Bond, took to the stage after a montage of ID@Xbox games and stressed that every single one of those titles will premiere on Xbox Game Pass on Day 1.
"My team travels the globe seeking out fan favorites and hidden gems," she noted, while adding that Batman Arkham Knight, Hollow Knight, Borderlands The Handsome Collection, and Metro Exodus were all joining Xbox Game Pass — meaning Metro's Epic Games Store exclusivity deal does not impact consoles.
With Xbox Game Pass having been recently announced for PC, Bond was quick to note that the beta begins today. Xbox plans to have over 100 high quality games curated specifically for PC, rolling out by August. Xbox Game Pass on PC will cost $9.99 per month, but for gamers that "want it all," Bond also introduced Xbox Game Pass Ultimate, which combines Xbox Game Pass for Console with Xbox Live Gold and Xbox Game Pass for PC. It's $14.99 monthly, but for a limited time people can sign up for just $1 starting today.
From a tentpole franchise perspective, Microsoft showcased Minecraft Dungeons, Gears 5, which is coming on September 10 and can be played four days early with Xbox Game Pass Ultimate membership, and Halo Infinite, which will bolster the launch of the new Xbox, Project Scarlett, during the Holiday 2020 season. We also saw a charming expansion for Forza Horizon 4 leveraging the Lego Movie IP, called Lego Speed Champions. It was interesting to watch Microsoft put some renewed emphasis on "classic" franchises as well like Flight Simulator, and Age of Empires II, which is receiving a makeover in 4K resolution.
While not exclusive, Microsoft managed to pull out the big guns for CD Projekt Red's Cyberpunk 2077, as Keanu Reeves was revealed as an in-game character. He walked out on stage to talk about his collaboration with the game developer. (It was difficult for him to get through his prepared words, as the audience was uproarious in its delight at his presence.)
"I'm always drawn to fascinating stories," Reeves said, likely in reference to his work with John Wick and The Matrix. Cyberpunk launches across platforms on April 16, 2020, but having Reeves involved with the E3 reveal only added to Microsoft's "oomph" this year.
Microsoft was sure to leverage some of its Asian partnerships too, as it revealed Sega's Phantasy Star Online 2 coming to consoles in the West for the very first time, and it'll be free-to-play. The newly minted partnership with Smilegate will bring the newest entry in the landmark Crossfire franchise, Crossfire X, as a console exclusive on Xbox. Microsoft's dedication to bridging the gap between popular eastern franchises and western audiences is curious, but decisive. Not even Sony could manage bringing Phantasy Star Online 2 to the West. Most importantly, where the East often ignores Microsoft and Xbox… they likely won't be for much longer.
The sheer volume and weight of each and every game reveal and announcement was palpable. This was clearly a very, very confident Microsoft, and Xbox boss Phil Spencer was about as exuberant as we've ever seen him.
"We on Team Xbox live for this exact moment," he said. "The moment we get to share the best of our artform here with you in LA… This, right now, is the single most creative and energizing time in gaming history. Games and gamers together now have the sheer magnitude to be a significant unifying force for the world."
Spencer noted that the number of players across the globe has tripled to 2 billion people in less than two decades, and that's why he sees it as vital that Xbox continue to invest in gaming communities and game creators everywhere.
Xbox cloud gaming doesn't quite capitalize
In an interesting development for Microsoft's game streaming plans, Spencer noted that the xCloud technology will actually offer two ways for players to stream Xbox games. The first is the traditional server-based kind, which is what we've come to expect from Sony's PlayStation Now and what Google Stadia will offer in November.
The second, however, is more akin to Sony's Remote Play option, as Spencer said that Xbox owners will be able to turn their own hardware into a person, free server to stream any Xbox game to other devices.
"You can use our hybrid gaming cloud to play your games wherever you go. Where you play is your choice. You decide," Spencer said.
Being able to utilize your own Xbox to stream to other devices is a feature that Microsoft intends to kick off in October. An exact launch date or pricing for the full cloud gaming functionality has yet to be revealed, but Microsoft is allowing E3 attendees to test drive the games in their cloud for the first time. Microsoft provided its development partners with access to xCloud back in April and they are presumably all working to ensure a smooth gaming experience before Microsoft can push ahead full-tilt.
"Microsoft's Project xCloud has taken on more significance following Google's Stadia announcement and its early E3 Google Stadia briefing. Less details about the service were forthcoming than perhaps expected calling the idea that it will launch in 2019 into question," said IHS Markit Head of Research Piers Harding-Rolls in an email.
"A console built and optimized for one thing and one thing only: gaming"
That's how Spencer introduced the newest member of the Xbox console family to the audience. Project Scarlett will be the most powerful console made to date when it launches at Holiday 2020, and Spencer proclaimed that it's about four times more powerful than the current Xbox One X.
Project Scarlett will come with a custom-designed AMD processor, high bandwidth GDDR6 memory, and a next-generation solid state drive (SSD), which can be used as virtual ram. A number of developers raved about this in a video montage, noting how it could practically eliminate load times. "You can experience all the Xbox Game Pass games with a snap of your fingers," the company said. Added 343 Industries head Bonnie Ross: "This isn't a console launch, it's about the future of gaming."
With the possibility of 8K resolution and frame rates in games as high as 120fps, Project Scarlett certainly sounds (on paper) like it'll be future proof for years to come. "Power and performance you can see and feel defines Project Scarlett. It is the foundation of our future in console and the formation of our future in cloud," said Spencer.
Microsoft said it currently has hundreds of developers working on games across four generations of Xbox platforms, but that these titles will look and play best of course on Project Scarlett once the console launches.
Stay tuned for much more E3 coverage on GameDaily all week long!