A new report from analyst group DFC Intelligence takes a macro look at prominent trends in the games industry. According to the report, the trend of games-as-a-service has become an extremely lucrative business model for some of the larger developers and publishers in the industry, most notably, EA and Activision Blizzard.
The report breaks the games industry into two segments: pay-to-play and games-as-a-service. The former is the standard model, where developers and publishers produce a product, box it, and sell it for a set price. The latter emphasizes a game's longevity through continued content updates and paid expansions. This is where EA and Activision have seen the largest increase in profits, cementing their focus on games as a service.
According to DFC's report, EA has seen an exponential growth in market value through the games-as-a-service business model. Since 2012, EA has seen its value grow from $4 billion to $33 billion. Activision Blizzard's increase in market value during the same period is even more impressive: from $10 billion in 2012 to over $60 billion today.
These staggering numbers are even more impressive when you consider that EA has only announced seven traditional packaged titles for the fiscal 2019 year. Four of these are new versions of annual sports titles that bring in buckets of money every year (FIFA, Madden, NHL, NBA), and the other three are highly-anticipated blockbusters (Battlefield V, Anthem, Sea of Solitude) that are almost certain to perform well. That EA is confident enough in its "live service" games to stick with only seven retail releases next year speaks to the impressive profitability of games-as-a-service; in fiscal 2018, EA generated $2 billion from its live service games.
EA has 12 games and storefronts that function as live service platforms:
Origin Access
EA Origin
Pogo
The Sims 4
Star Wars: The Old Republic
Star Wars Battlefront
Battlefield Premium Pass
Madden Ultimate Team
UFC Ultimate Team
Hockey Ultimate Team
FIFA Ultimate Team
FIFA Online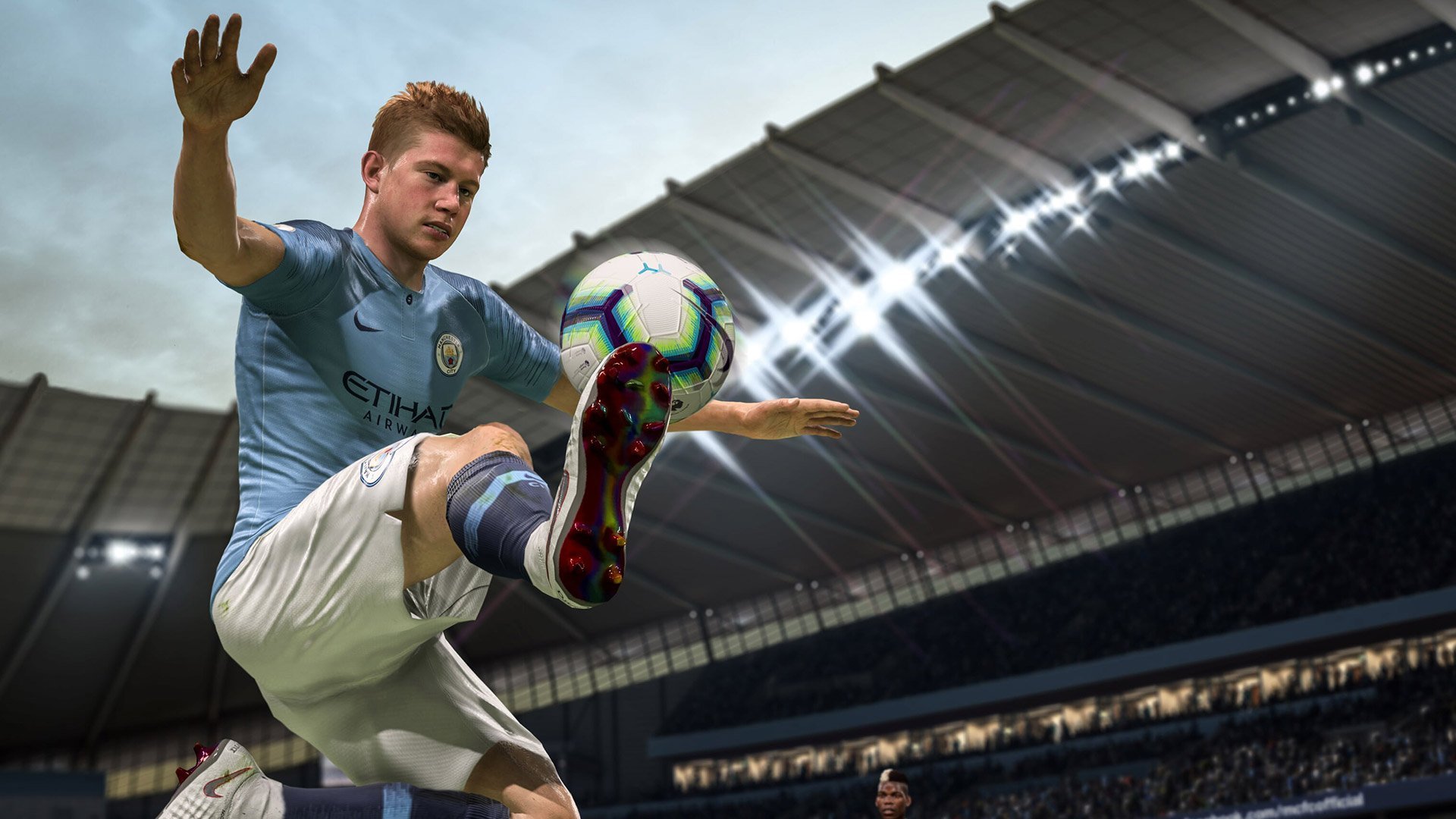 Also noteworthy is that the majority of profits from games sales have transitioned from physical releases to digital sales. According to DFC's report, in fiscal 2018 EA's digital revenue grew 31% while sales of physical games dropped by 17%. Most of the growth in the digital sector came via live service games.
"Like Electronic Arts, in the past few years Activision Blizzard has narrowed its packaged product lineup to a handful of franchises," DFC's report says. "Namely this is Call of Duty and Destiny." For good measure, the publisher has included a couple of remastered versions of beloved classics Crash Bandicoot and Spyro the Dragon in its fiscal 2018 plans just to pad the numbers a bit. These aren't live service games, but they do round out Activision's portfolio of games-as-a-service titles nicely.
The reason Activision Blizzard's market value is almost twice that of EA's can be attributed to some major acquisitions that have been made in recent years. The In 2015, Activision Blizzard purchased King for nearly $6 billion. King, the maker of mobile powerhouse Candy Crush Saga, brought a mighty windfall to Activision in 2016: during that year Activision saw its digital profits increase by a staggering 94%.
Despite these numbers, there is still a lot of room for growth in the games-as-a-service segment. DFC points to NCSoft's mobile game Lineage M, a game that boosted the company to $1.6 billion in revenue in 2017. Comparing this to the $2 billion generated by EA's 12 live service platforms reveals a great deal of untapped potential in the games as a service sector. This potential is certainly very attractive to other studios as well.
In recent years, games-as-a-service have come under fire as a malicious business practice meant to nickel and dime consumers through microtransactions and other paid services. But despite any pushback, profits generated through live service platforms are far too great for publishers to ignore.
Because they are able to release fewer products while generating far more revenue, this business model is not only sustainable, it's extremely profitable. It has the potential to secure jobs for developers in the long-term (to work on new features, create content, and steward the vision for the game's long-term potential). Looking at the numbers, don't expect to see an end to the trend any time soon.