Rocket League may not compete on a scale with Fortnite (few games can) but with well over 50 million players, the Psyonix sports-action title is no slouch. Now the game and San Diego-based Psyonix are officially part of the Epic Games family. On Wednesday, the Unreal Engine maker announced a "definitive agreement" to purchase the studio, with the acquisition expected to close by early June at the latest.
"Psyonix has always been a part of the Epic family, and we're happy to make it official," said Tim Sweeney, founder and CEO of Epic Games. "We have great respect for how Psyonix has built an excellent team and an incredible community around Rocket League."
"We've been working closely with Epic since the early days of Unreal Tournament, and we've survived changing tides as partners, so combining forces makes sense in many ways," added Dave Hagewood, founder and studio director of Psyonix. "The potential of what we can learn from each other and accomplish together makes us truly excited for the future."
As Hagewood alluded to, Psyonix actually has a long history of contributing to titles from Epic Games, including the blockbuster Gears of War franchise. By officially joining the Epic corporate family, Psyonix will now have even greater resources and support. Not only does Chinese behemoth Tencent control a significant stake in Epic, but the phenomenon that is Fortnite has brought in a cash flow unlike anything Epic has seen in its almost 30 years in the games business. In fact, Business Insider reported at the end of 2018 that Epic CEO Tim Sweeney is worth over $7 billion now thanks to Fortnite.
So what does this mean for Epic and what does it mean for the Rocket League community? According to an official Psyonix blog post, nothing is expected to change.
"We're still committed to providing Rocket League with frequent updates that have new features, new content, and new ways to play the game for as long as you'll have us," the studio said. "In the long-term, we expect to bring Rocket League to the Epic Games store and to leverage our new relationship to grow the game in ways we couldn't do on our own before. We believe that bringing Rocket League to new audiences with more support is a win for everybody."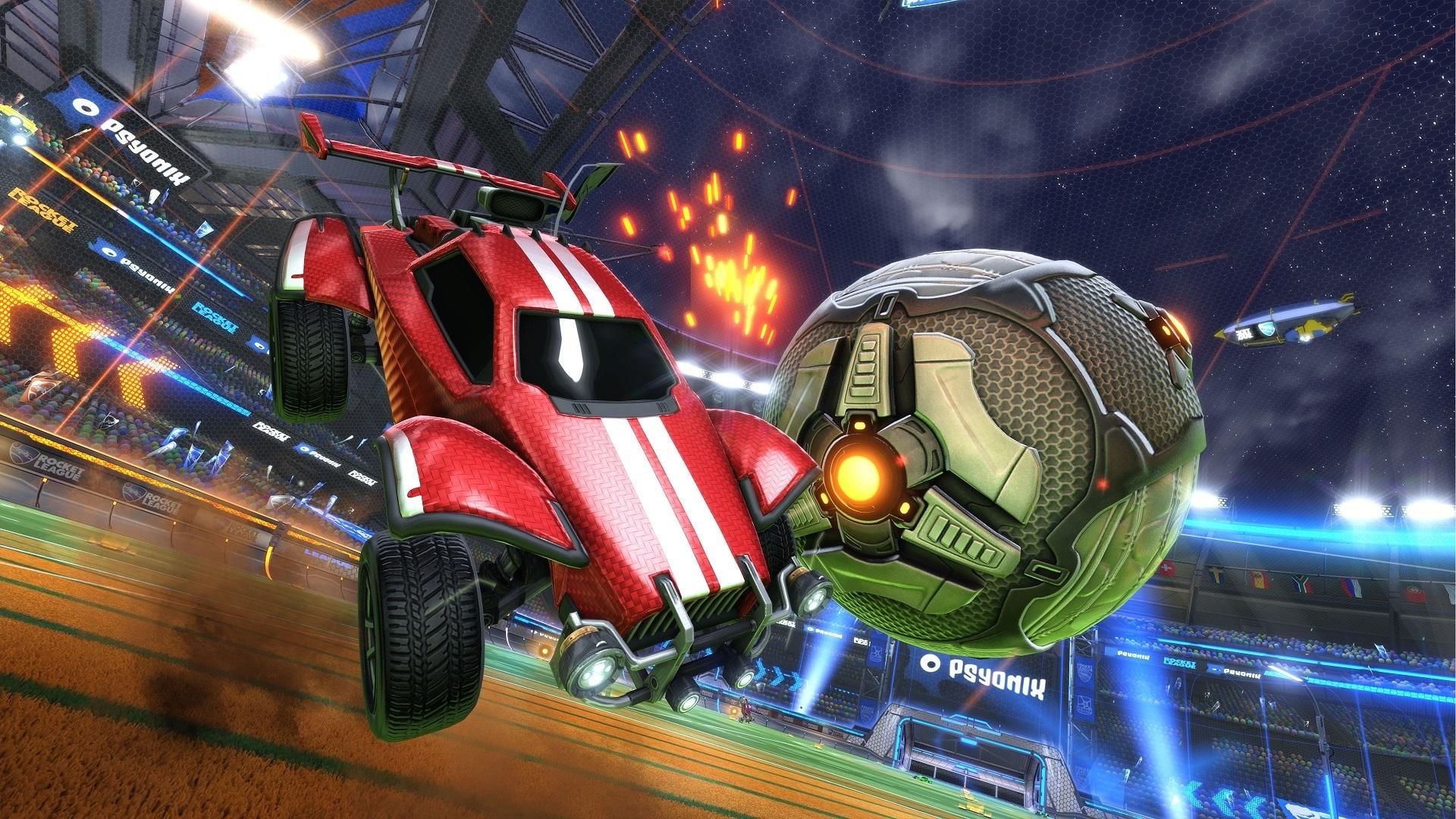 While Rocket League will make its way to the Epic Game store later this year, Epic did stress that "it will continue to be available for purchase on Steam; thereafter it will continue to be supported on Steam for all existing purchasers." What that support entails is a bit hazy. When reached for comment by GameDaily, Epic spokespeople remarked that the Steam version should still receive updates, but it was not clear if that also means DLC. "We will make sure players have a good experience," assured the Epic representative.
As for Epic, not only does adding Rocket League augment its esports arsenal, but the larger strategy may be indicative of the company's play to build up a strong offering across the Epic Games Store, to the point where it may be able to launch a subscription in the near future, suggested SuperData's Joost van Dreunen.
"The Psyonix purchase suggests that, in addition to building up an inventory of exclusive titles to draw consumers and obviously build out the presence of EGS, Epic is looking to assemble a more-or-less cohesive title offering. Beyond the pure tactics of acquiring content, Epic is evidently formulating a brand identity by putting together titles that share a mainstream appeal and can cross-promote," van Dreunen told GameDaily over email.
"Overall it is a convincing strategic move but, in honesty, it must also push out original, new titles. Remember that the Steam empire wasn't built around one massively successful in-house title but three. Finally, I expect Epic to announce a subscription-type offering this year centered on Fortnite, Rocket League and similar titles."
A subscription offering wouldn't be hugely surprising once Epic has enough content to justify it. It's clear from the push around services like Xbox Game Pass or EA's Origin Access that the major players in the games business strongly believe in a subscription-based future, and it likely will be one that's based in the cloud.
Before Epic can lure in potential subscribers, however, the company will need to do a better job on building up awareness and customer satisfaction, DFC Intelligence analyst David Cole explained to GameDaily.
"Epic just got a nice windfall via Fortnite and clearly they are looking to become a leader in PC games," he commented. "I think the Psyonix purchase will be a great addition. Driving people to the Epic Game Store is key. That means more products with a large number of users. In our recent consumer survey of gamers, brand awareness for Epic was still really low and satisfaction (of course also usage) with Steam was extremely high.
"Thus, they need a reason for people to try out EGS. That is probably more exclusive games that bring people in. Hopefully they have a good experience and come back for more. There have been some complaints about the EGS but hopefully those can be fixed. In our surveying, there has not yet been major damage… Of course, competing with Steam is hard but I think we are slowly starting to see some needed competition in the PC game space that should only grow the overall segment."
The Epic Game Store has not been without controversy, as some have decried the various exclusivity deals as unfair. The structure of the store and its business deals will no doubt continue to evolve over time, but as Cole mentioned, competition is ultimately good for the players and the PC ecosystem at large. Between its Unreal toolset, push for cross-platform play, advocacy for open platforms and greater developer revenue share, Epic has become one of the most influential and impactful compaines in gaming. Now it's postioned very well to capitalize on a global games market that could be worth more than $180 billion (according to Newzoo) in just a couple years.