The mobile game market can be a difficult nut to crack, especially in a hyper-saturated space like match-three games. Between Candy Crush, Cookie Jam, Gems of War, and a whole host of games that use match-three as a backdrop to a larger game… there isn't a lot of space for a game like Empires & Puzzles to live in. But Small Giant Games, the Helsinki-based studio behind Empires & Puzzles, has carved out a tidy piece of the market to thrive in.
In the two years since Empires & Puzzles first launched, Small Giant Games has raised $41 million and, since January 2019, has been a part of the Zynga network of studios. The game has been downloaded 34 million times and is the top grossing app in 57 countries on the Apple App Store and 24 countries on Google Play. Zynga declined to share monthly active and daily active users specifically for Empires & Puzzles, but Q1 2019's MAU numbers were around 72 million, with DAU hovering at 22 million across all Zynga titles.
Small Giant Games began as most studios do: with humble origins and a capable, albeit small, team. They took 11 months to build Empires & Puzzles, which is a rather complex live RPG match-three game, from the ground up with a team of 12 people. These days, Small Giant Games has almost tripled their staff count.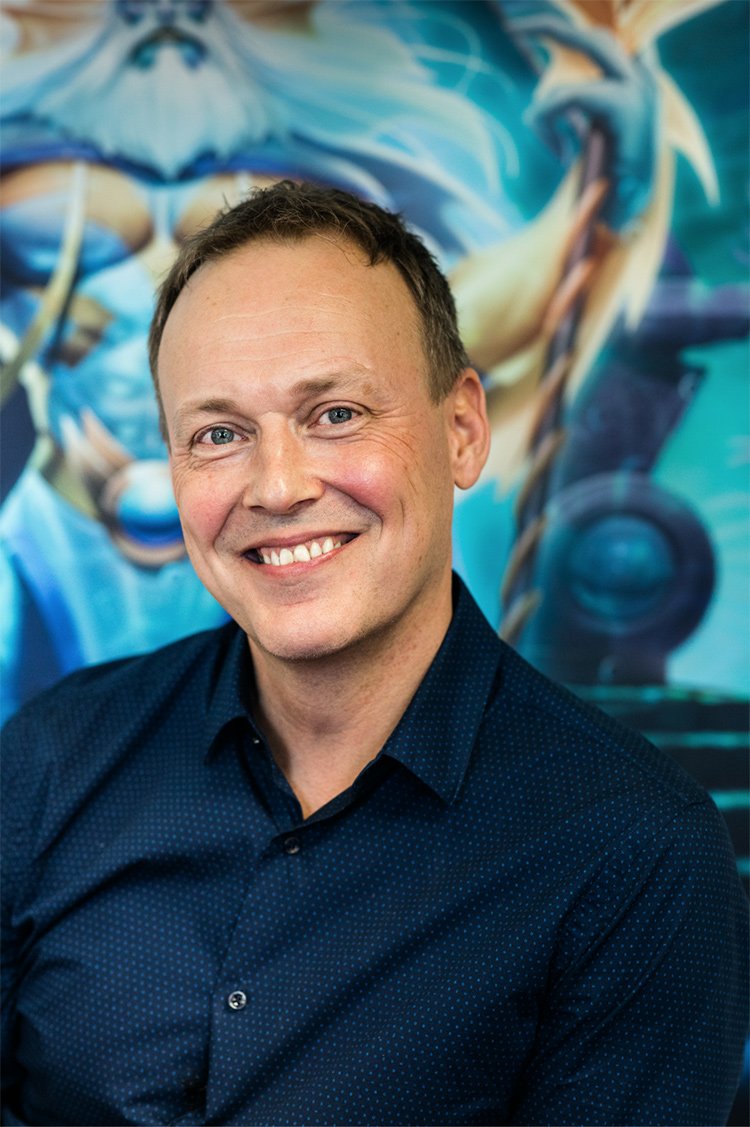 "Small Giant was built around the idea that small, talented teams can do extraordinary things," Timo Soininen, Small Giant Games CEO, told GameDaily. "Through extensive exploration and systematic testing, we knew we could bring together key mobile game features in a unique way that players would love. I believe our long-term success with Empires & Puzzles is largely due to being a small, passionate team that can prioritize and execute extremely quickly in all key areas of the business: game development, live ops, community management, and user acquisition."
As of today, Empires & Puzzles has announced a new expansion to further capitalize on the game's broad global audience. The expansion was spearheaded by Small Giant Games' Sofia Vanhanen, a 20-year old developer (and Empires & Puzzles fan) who was recruited to the team upon her completion of her computer science degree.
"It's a dream come true to work on a game that you're already so passionate about," Vanhanen said in the press release. "I'm able to bring my perspective as a dedicated fan to implement new ideas that our players will love. I can't wait to see what everyone thinks of the new base updates."
The hook for Empires & Puzzles isn't necessarily in its mechanics: it's introducing a new generation of mobile-heavy gamers to role-playing game concepts that many of us take for granted on console and PC. (Especially if you've been playing games for long enough to remember when Baldur's Gate wasn't on the iPad and also those .ini issues that only three hours of meticulous troubleshooting would solve.) By pairing those RPG-lite concepts with a match-three system, Empires & Puzzles is able to pull new RPG players in without overloading them with jargon or systems.
"Our design and development team was able to execute superbly against our vision of creating an easily accessible 'entry level RPG' game," Soininen said. "We wanted to combine easy access with a lot of content and depth of gameplay, i.e., having different modes of gameplay and social interaction for the players. We also wanted the game to be ever evolving and changing so we committed to adding new features regularly and arranging a variety of live ops activities almost every week. This strategy of releasing content that keeps players engaged fits in perfectly with Zynga's 'bold beats' strategy, so the acquisition has just accelerated this commitment.
"We have also invested a lot in user acquisition, which has worked really well for us. One of the success factors has been our ability to create a large variety of fun video and playable ads that resonate well with different types of prospective players. As part of our unique approach,we have built our own bespoke analytics and marketing automation tools to manage our global marketing efforts and that has worked really well. Having access to Zynga's larger publishing and studio operations has only enhanced this capacity."
The big worry that a lot of independent developers in burgeoning studios share is not knowing what will happen to studio culture and development process when a big publisher steps in and scoops up the studio and IP. In January 2019, Zynga purchase 80% of Small Giant Games and plans to acquire the final 20%. Matt Bromberg, COO at Zynga, told GameDaily that the mobile publishing giant acquires great teams to continue to work as they already do. Intervening doesn't do anyone any favors.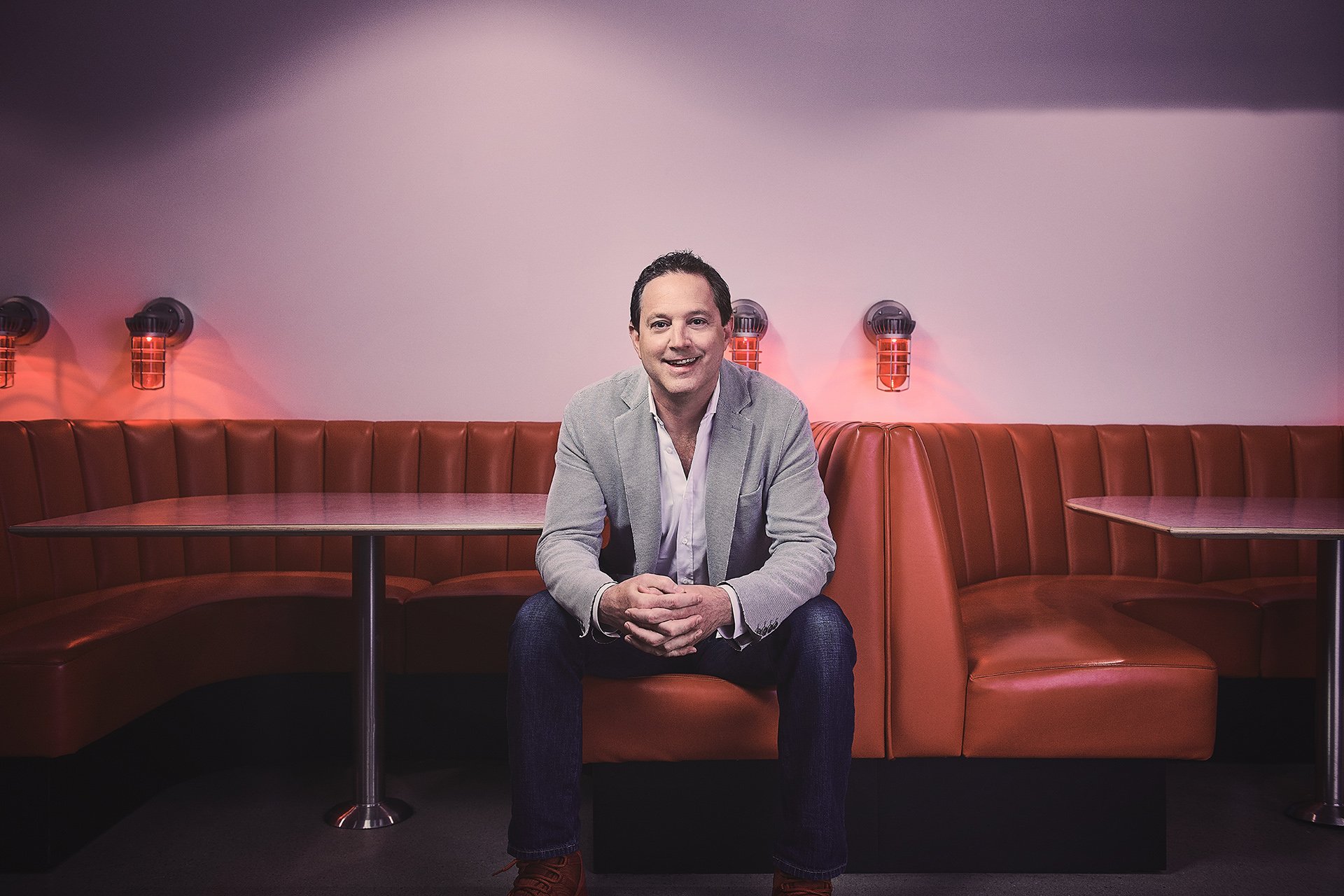 "Small Giant is owned by Zynga, but that doesn't impact their independence," Bromberg remarked. "Maintaining autonomy and culture is crucial. We acquire great teams with the goal of helping them reach their maximum potential. We don't come in and create constraints, or worry about control. Our studio teams are our partners, and we treat them as such."
As such, it took some time to build a rapport between the two companies, as Soininen noted in our email conversation.
"We built our relationship over the last year and a half over a number of meetings and encounters," Soininen explained. "I think both teams share the passion to achieve big things on mobile and are very professional and focused on creating great player experiences. We had the luxury of having several other companies who wanted to acquire us, but the key things for us were the connection and trust with the people at Zynga.
"After discussions with them about the operating model and vision going forward, we believed that we could be bigger together, [while] maintaining our very successful Small Giant culture and way of working as a small independent studio as part of the Zynga family. Good results achieved with the previously acquired Gram Games studio helped us to validate this."
Zynga acquired Gram Games in 2018 to the tune of $250 million, folding the studio's nine games (including 1010, Merge, and Merge Dragons) into the Zynga portfolio. At the time, Gram Games was bringing in 3 million daily active users. Riding on that success, CEO Frank Gibeau was able to continue to open the sizable war chest that Zynga had accumulated through its prior hits, including Words With Friends, to bring Small Giant Games onboard.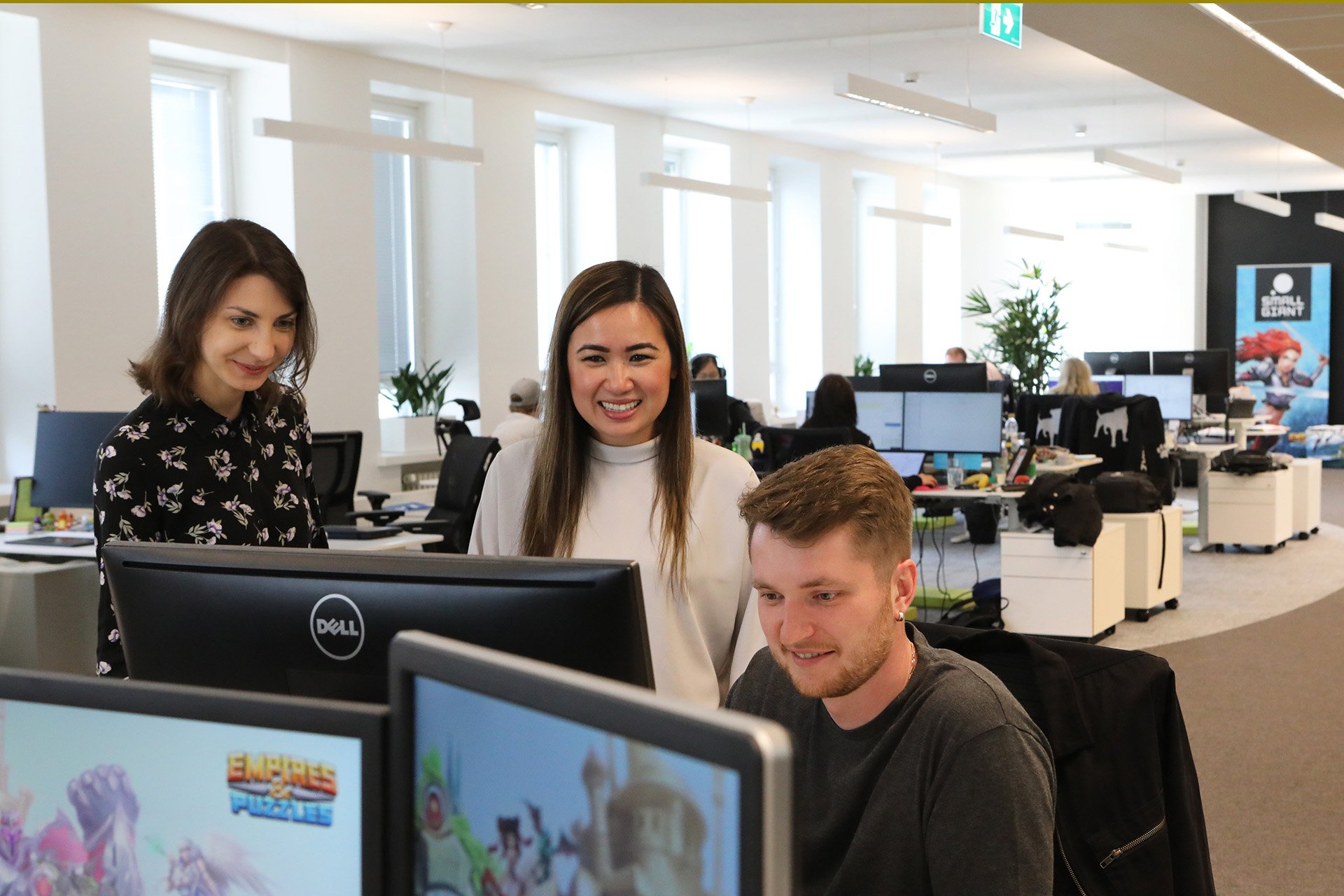 "We knew of the team and had been tracking them for some time," Bromberg said, when asked about what drew them to Small Giant Games. "Small Giant is filled with experienced, successful game makers, and because we have another great Zynga team in Helsinki, we knew their reputations first-hand and were able to build a real relationship over many months. When you get a chance to work with a team like this, you don't really need an 'a-ha' moment."
Small Giant Games isn't looking to change their internal culture just because there's been an influx of capital. As Soininen said: small is what the studio is best at. The team has a roadmap that will keep Empires & Puzzles fresh for the fanbase while continuing to roll the game out to new countries, including South Korea. And if Zynga continues its recovery well into 2020, potentially recouping their investment costs, studios like Gram Games and Small Giant Games should be able to make good on their continued commitment to their respective communities.