When we talk about MMORPGs in 2019, it's often in hushed voices as we talk about the decline of the genre in a world of Rainbow Six Siege, Apex Legends, Fortnite, and games-as-a-service titles that have taken root. MMOs haven't lost all their sparkle, mind you. World of Warcraft, Elder Scrolls Online, Guild Wars 2, and Final Fantasy XIV are still popular with thousands and thousands of monthly active users and millions of registered users.
While Pearl Abyss' Black Desert may not be the most popular kid on the street, it's making an exceptional amount of money and reaching a wide array of players across a multitude of platforms, including mobile. GameDaily chatted with Pearl Abyss' CEO, Robin Jung, over email about Black Desert's success and how their development strategy has played a big part in that.
"When [Black Desert was] in development, mobile games were all the rage, and the majority of people thought [a] PC MMO wouldn't survive," Jung remarked over email. "Regardless of those concerns, we created an MMO that transcends regional and cultural boundaries, which we consider our greatest achievement."
Black Desert has certainly transcended those cultural lines, especially in Asia, where it's found its greatest successes among gamers.
"The game has a loyal fanbase in both Asian and western markets whose feedback has helped us to continually improve the game in many respects, including our live-services, addition of new content, and expansion to additional regions," he continued. "I'm proud of what the team has achieved in this regard.
"We never even dreamed of reaching $1 billion in gross sales when we were first launching the game, let alone being one of the few MMO game franchises to have successfully released on PC, console, and mobile platforms. These are perhaps the most important recent milestones for us, but is the result of all the collective achievements of our team."
Pearl Abyss has been working exclusively on Black Desert for the better part of a decade. It's that level of focus that's allowed Black Desert to evolve and grow into the game that it's become. In August 2018, Pearl Abyss introduced Black Desert: Remastered to upgrade the game's visuals and enhance pieces of the Black Desert engine, which is a proprietary engine used exclusively on Black Desert.
But it turns out that Pearl Abyss has a few more plates spinning than Black Desert, which we suspected from the CCP Games acquisition back in September 2018.
"MMOs take a lot of effort, time and resources to develop, grow and maintain as a live-service," Jung noted. "Black Desert was initially created by a lean team of less than 100 employees out of our love for the genre. Over the past four years since launch we've been working hard to bring it to more fans in new regions and on all platforms, and have subsequently increased our team size to more than 700 today. With 18 million registered users in over 150 countries, it continues to require intense focus and servicing to properly maintain, especially as we expand to new regions and platforms.
"While Pearl Abyss is known for Black Desert, we're currently working on a few new MMO projects that are currently under wraps. We're really excited to share what comes next and will announce more details in the future."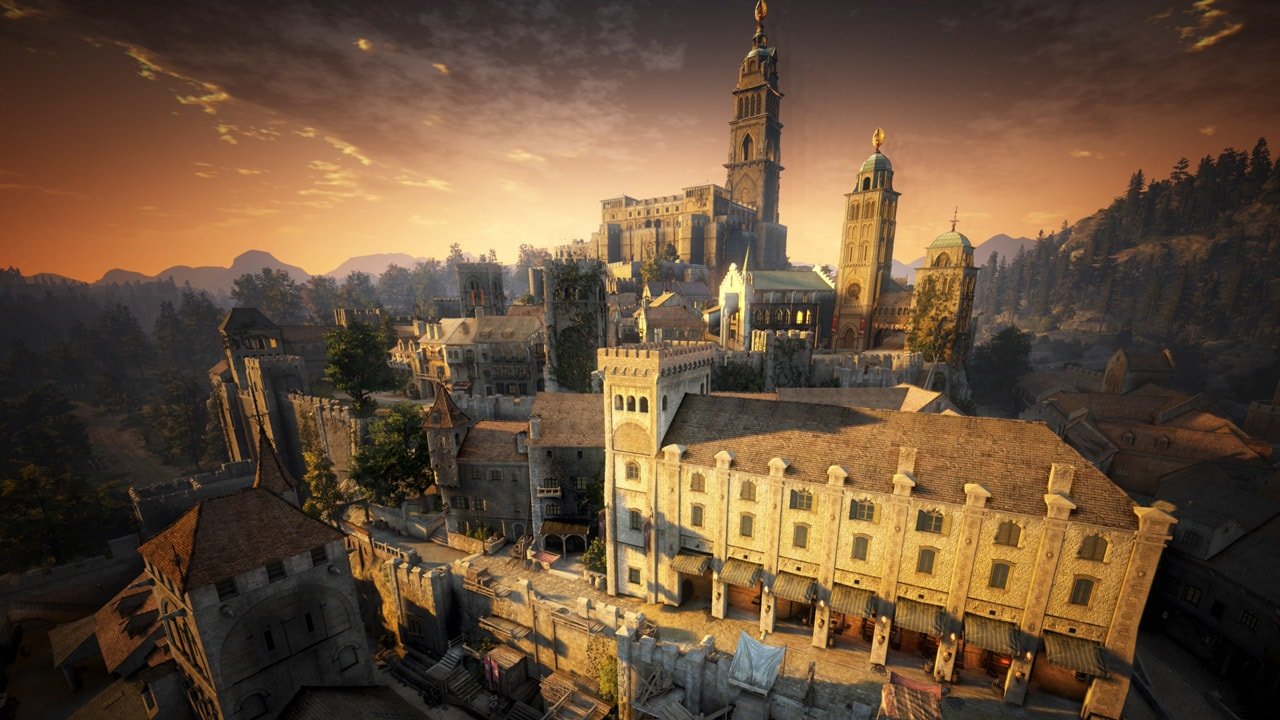 Live service games like Black Desert often have an inflection point where the population spikes, it becomes "sticky" in its genre (Destiny versus Anthem, for instance), and in-game content matches up with player expectations. When Fortnite hit its tipping point in 2017, the game has consistently evolved to meet what players are looking for from a (cartoonish) battle royale experience. And now we have cross-platform play across consoles, mobile, and PC with cross-platform progression (yes, even though Sony fought against it).
With Black Desert, there wasn't necessarily a tipping point that helped the game reach 18 million players and bring in $1 billion in gross sales. It was a number of market conditions that worked together, including global reach for Black Desert on PC.
"The PC game's expansion into markets around the globe helped to realize Black Desert's success," Jung explained. "The more recent mobile and console (Xbox One) releases are helping the franchise grow further, with Black Desert Mobile achieving 30% of gross sales in Asia alone."
Asia continues to be Black Desert's predominant market, but it isn't necessarily because of the game itself. It has a lot to do with shifting markets and preferences among players in the East versus the West.
"Speaking as a Korean studio, gaming on PCs with networking capabilities was much more prevalent in our country's past, while consoles without networking capabilities were the most popular platform in the West," Jung clarified. "Of course, this has changed significantly in both markets in the last 10 years or so, while countries like Japan and China have their own caveats.
"With that said, we're seeing continuous transition in the East and West in which console and PC gaming reach parity, which leads to increasing similarities in gaming across regional boundaries than ever before. Our hope is that a multi-platform approach with Black Desert can address the little differences that remain, while offering every gamer the experience that they're looking for. So far, our focus on creating a great social experience across regional boundaries seems to be working and we're seeing great success in the West with Black Desert."
To Jung, Black Desert's success story is a combination of the market and Pearl Abyss' "focus on quality and technology," which has allowed the development teams to do their best work. And, since Black Desert is Pearl Abyss' proprietary engine, everything can be tweaked in house without having to coordinate with vendors to figure out how to make something work. It means that developers can "quickly respond to player feedback and improve the game over time."
But it hasn't been all rainbows and sunshine for Pearl Abyss — every journey has its challenges. For Black Desert, it was tough right out of the gates.
"It didn't take off right away, and we faced concerns about launching on PC only and not paying attention to mobile," Jung said. "Yet, the founding team paid close attention to player feedback and continued to iterate to make a great game. I also credit the team for believing in the game's potential in markets outside of Korea, which was no easy feat with the limited resources we had at the time."
Now that Pearl Abyss is moving into acquisition territory, it's another level of complexity that the Korean company has never dealt with before.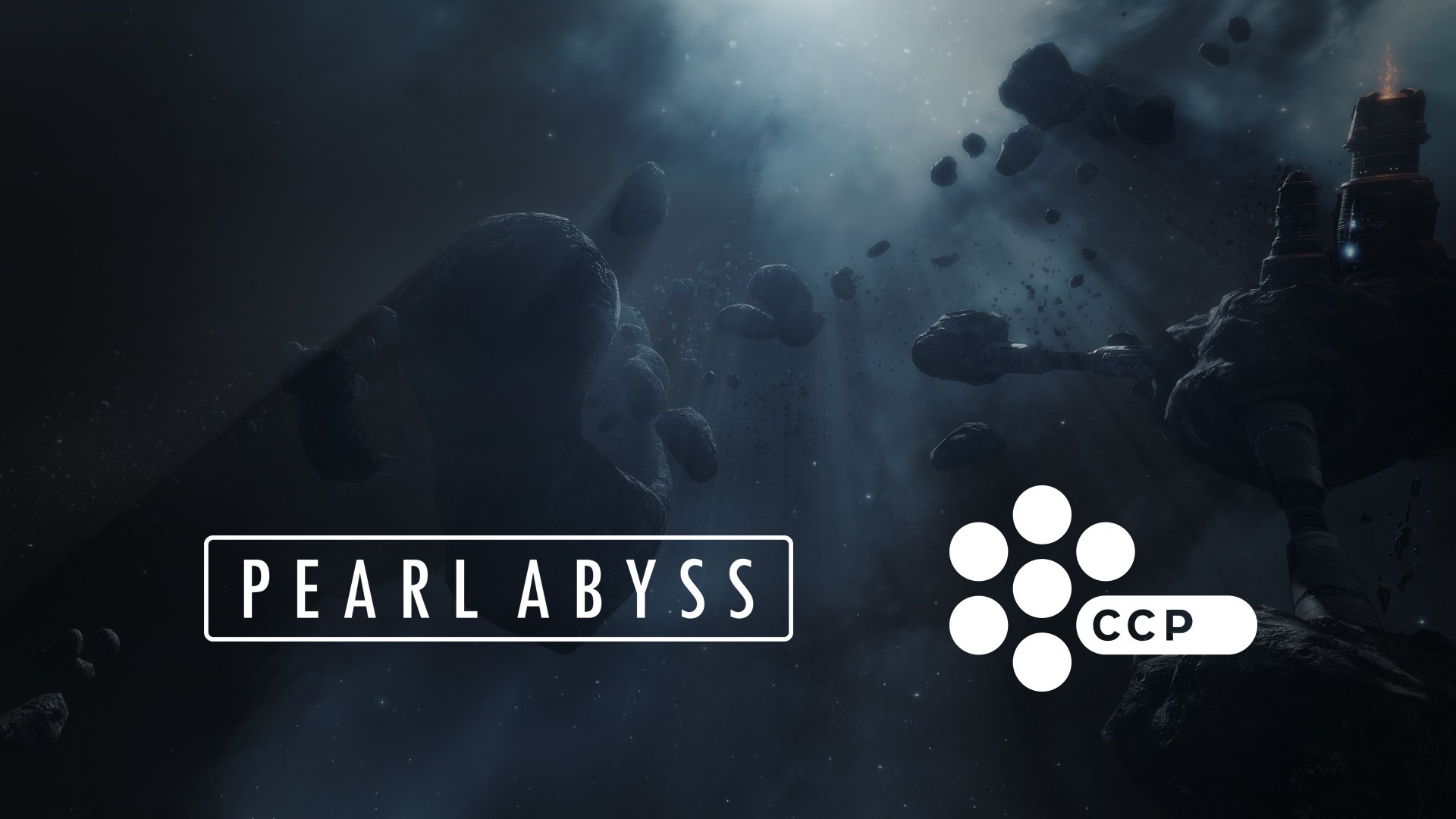 "We're now facing another challenging moment – taking the company to the next level," he continued. "We now have three offices outside of Korea. We're working hard to be a global company that can serve the needs of our players worldwide. We opened our North America headquarters in Manhattan Beach, California, last December. We also acquired CCP Games, the creators of popular space MMORPG EVE Online, to join forces in developing and servicing the world's best MMOs, an experience from which we're learning a significant amount.
"We also continue to monitor for strategic investment and partnership opportunities outside of Korea, anything that will allow us to keep learning about markets worldwide and gain a strong foothold in those regions."
Worldwide markets have spoken: mobile is a force to be reckoned with. Black Desert may have PC roots and console branches, but in order to reach a more diverse audience (those that may not have access to wifi or stationary entertainment platforms like a PC or console), Pearl Abyss needed to broaden its landscape. And, thanks to its engine, releasing on mobile may not have been a cinch, but it was a lot easier than it could have been.
"We set out to create a mobile version that didn't compromise on quality and depth of gameplay of the original PC version," Jung noted. "We believe we've done that with Black Desert Mobile, and the response so far (in Asia) has been overwhelmingly positive. We're now working hard to bring it to gamers in the West and other markets around the globe. We're going to elevate the bar on what an MMO can be on mobile."
At the same time, mobile isn't the sole focus for Pearl Abyss and Black Desert. Sure, it's an important strategic element for the company and for the game, but Jung was adamant that "every platform is equally important." Instead, Jung is focused on what the next frontier of gaming is going to be.
"We challenge ourselves on how to adapt to the evolving platform environment with parity in capabilities across all devices," he said. "Cloud gaming is an area of interest to us, especially as 5G and cloud services proliferate with frequent advancements in tech, which we monitor closely for new opportunities. We believe we're one of the few game companies in the world built to adapt and grow with these technological advances."
Black Desert has grown immensely since its original Korean launch in 2015. Since then, Pearl Abyss has established the sandbox MMO on almost all major platforms, including Xbox with PlayStation likely coming down the pipeline in the future, though we didn't discuss that in our interview.
Pearl Abyss' ability to innovate and iterate on a product until it's right may not be skyrocketing it to the top of the MMO charts, but in an environment when fast-paced multiplayer experiences like Apex Legends and Fortnite are the norm, Black Desert has proven that quality is an important metric of success.