The mobile gaming space has often been a place of change, and it's not showing any signs of slowing down. User behavior, platform ecosystems, and regulator demands are in a continual flux that suit their needs, and the developer who can get ahead of that change and predict what's next stands an excellent chance of finding success in the market.
With Apple Arcade, a subscription-based platform, we're seeing a huge shift in how the customer can access games. With no ads, hundreds of games to play, and a single subscription fee, it symbolizes a massive change in how mobile gaming works in terms of advertising, player retention, drawing customer interest, and more. And it's just a single way that the mobile game space has morphed over the years.
Alix Cloux, VP Sales and Marketing Northern Asia at publisher Gameloft, sees change coming quick and often to the mobile game market. If you're to have some chance of surviving and thriving through these changes, he feels you need to be ready to adapt to these changes and shift the way you do business in order to meet these market needs head-on. He's hoping to share some advice on just how to do that at GameDaily Connect Asia in Shenzen from November 10-12.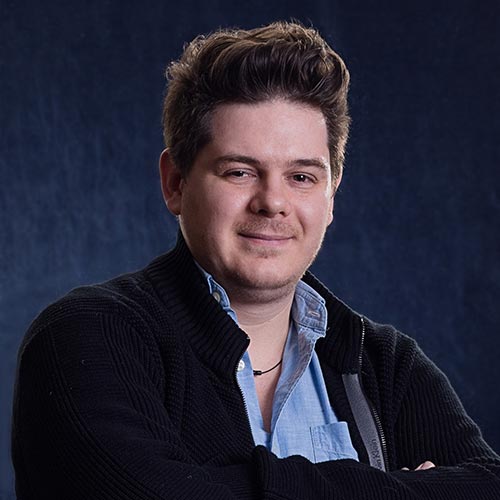 With things like Apple Arcade coming along and changing how mobile developers do business (offering many potential benefits, but also just as many possible pitfalls coming with it), developers need to continually look toward tomorrow's trends before they happen. It's about continually looking to the future, which has always been a part of how Gameloft has aimed to do business.
"The video game and technology industries are changing. To continue to thrive as a leading global publisher of digital and social games over the next years, we must look ahead, understand the trends and forces that will allow us to always provide the best gaming experience and move swiftly to prepare for what's to come. We always prepare for tomorrow today," Gameloft stressed on its company site.
Gameloft has been around long enough to see almost every single change in the mobile market, too, having been in the business since 1999. They've worked in porting console games to mobile, have ported big hits on the App Store, have seen the effects on the market when app stores became a thing, and have generally witnessed just about every shift in mobile gaming, continually finding success each time.
This eye on shifting needs has helped the company grow. "With 1.6 million downloads per day across all platforms during the first half of 2019, Gameloft is one of the world's leading mobile game publishers," stated BusinessWire in a Financial Report for Vivendi (which acquired Gameloft in 2016). "For the first half of 2019, Gameloft's revenues amounted to €133 million," it continued.
"65% of Gameloft's revenues were generated by its own gaming franchises. Gameloft has benefited from the solid performance of its catalogue, and notably of its bestselling games such as Dragon Mania Legends, Disney Magic Kingdoms, Asphalt 9: Legends, March of Empires and Asphalt 8: Airborne. For the first half of 2019, Gameloft's revenues from its five best-performing games on smartphones grew by 15% compared to its top five best-sellers during the first half of 2018."
The company has done quite well for itself, having done so across multiple markets as well. "Gameloft's business is predominantly international. The breakdown of Gameloft's revenues was as follows: 35% in North America, 33% in EMEA (Europe, Middle East, Africa), 25% in Asia Pacific, and 7% in Latin America," stated the same report.
Each market, as we have seen, has different needs and wants. We've seen this through Apotoide's work to meet the needs of customers in varied markets and from the data Media Create has collected. Gameloft continues to find success across the world, and not just in a single area, as it continues to work on figuring out the trends and desires of new areas and working to stay ahead of them.
"Our 19 studios throughout America, Europe and Asia allow us to combine global vision with local approach. By taking advantage of this unparalleled cultural and linguistic diversity, we adapt our games to each market," stated the company site, again showing their work to know the needs of each market and work through them as they change.
We see this with their joining of Apple Arcade, yet another step to figuring out what's going to work for the mobile market of tomorrow. The company's first Arcade game is Ballistic Baseball (pictured at top).
"Apple Arcade is an innovative service that adds another great way for players to enjoy games across their Apple devices, whether they are on the go, at work or at home. We are proud to bring our more than 20 years of expertise to Apple Arcade's historic launch," said Baudouin Corman, Chief Operating Officer at Gameloft, according to Gamasutra. "We are excited to bring Ballistic Baseball to the debut of Apple Arcade and look forward to players' reception to this new way to play ball."
Gameloft has been working in the mobile space for nearly 20 years, and has done well as it's shifted with the constant changes of the mobile market. With those changes coming faster and faster, and with a lot of questions and potential coming from the spectre of subscription models, the challenges of regulators, and the evolving needs of individual markets, Cloux has quite a bit to say about what you need to do to adapt, and the importance of being open and ready for those evolutions, at his talk this November.
Interested in attending GameDaily Connect Asia 2019? You can register right here, and don't wait too long, as discounts on tickets are available only up until November 1.