"Do you know Jordan?" asked Sho Sato, Principal Analyst at Media Create, before pulling out a world map from his jacket and pointing at the country, much to the amusement of his audience. It turns out Sato has had quite a bit of experience working in places like Jordan and Saudi Arabia, as well as the Middle East and North Africa (MENA) region. In his talk on emerging videogame markets, Sato shared that Media Create — whose data and reports are regarded as the industry standard in the Japan business gaming scene — not only delivers insights from Mario's birthplace but has been examining the rest of Asia and other markets.
Talking about the number of game studios in regions like MENA, ASEAN and South Asia, Sato mentioned that the number is lesser in these emerging countries, but they are still seeing growth. In particular, he mentioned that the game markets in ASEAN are very diverse, with each country known for their idiosyncrasies. "For example, if you look at Thailand, it's a more balanced market [in terms of] the console game market, PC game market, and mobile game market," he said.
Vietnam, on the other hand, has a much smaller console presence, while the game market in Indonesia has a bigger console and PC games market, albeit in a way that's more unconventional; for instance, the country has stores that specialize in PlayStation console repairs, but also offer hard disk drives, filled with data and games from original PlayStations, for sale. Meanwhile, Philippines is famous for their download shops, where players can head to and download hundreds of apps into their mobile phones. "If you sell your games on Google Play or the iOS app store, you'll find a lot of opportunities," Sato added.
Sato also brought up some popular mobile games within ASEAN and the Chinese market, such as Mobile Legends, Rise of Kingdoms, Free Fire and Realm of Valor, although they aren't all developed by Chinese companies. In particular, Free Fire is a mobile battle royale game developed and published by Garena, a Singaporean digital services company. Yet, Sato believes that the ASEAN mobile games market is mostly dominated by Chinese companies, while Japanese mobile games generally have a very limited presence.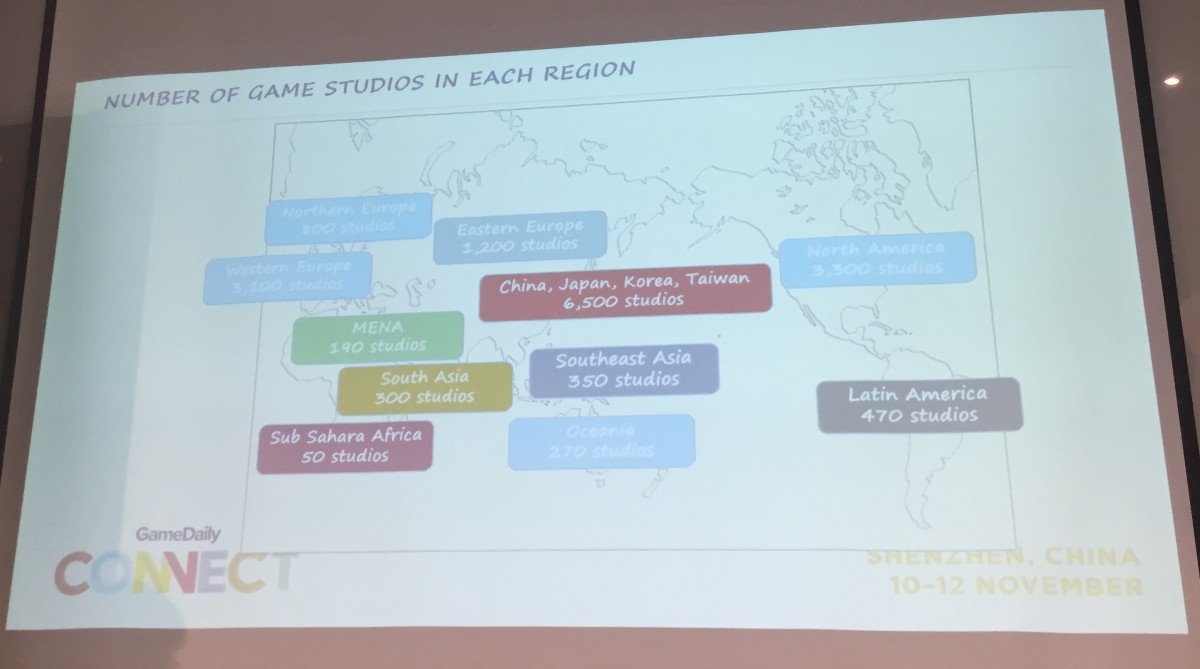 Unique to the ASEAN region is their flourishing mobile esports scene. Take for instance the esports scene in places like America and Korea, where esports are typically dominated by PC games such as League of Legends, Overwatch and DOTA 2. "Myanmar has one of the lowest global economy, but they have mobile esports tournaments," he said, while explaining that one such tournament set in the country is based on the mobile version of PlayerUnknown's Battleground (PUBG).
In fact, the popularity of PUBGMobile in India was attributed to its success among PC gamers, who would download and play the game via emulators on their desktops. This is due to PUBGMobile being free-to-play in India, whereas the PC version of PUBG has to be paid for. "PUBGMobile became so popular that it also got banned in some states, but this regulation is only made by the state, not by the country," said Sato.
But for companies looking to make an impact in the Indian gaming market, Sato warns that this will not be an easy endeavor. Like most emerging markets, the online game market in India faces three main issues: limited internet connection, payment and promotion. Sato pointed out that telecommunication operators in India are starting to roll out 4G service, which is going to drastically change the market condition.
In addition, while both Western and Chinese companies attempt to penetrate the Indian games market with social casino games, local studios are instead integrating their games with popular culture and media from the country. This, however, isn't going to be easily replicated by foreign studios.
"When a Chinese company tries to enter India with social casino games, or by using popular things in India, like using Bollywood characters… I've never seen a successful case in these things," noted Sato. "It's still a very difficult market."
On the other hand, Saudi Arabia's gaming market is relatively nascent, with the scene seeing more of a top-down reform, which is predominantly shaped by government policies. Sato talked about the Saudi government's vision of "Saudi Vision 2030," with one of the goals to increase household spending on cultural and entertainment from the country's current level of 2.9% to 6.0%. In addition, their General Entertainment Authority was established in May 2016, while ratings for home console games were also created last August. Sato stressed again that like India, Saudi Arabia is a difficult market to enter due to inherent cultural differences.
Across the MENA region, one of the more successful games is a Arabic-themed mobile game called Game of Sultans, while other popular titles include PUBG and FIFA19. What's curious about MENA, too, is the population's game buying habits. "Half of Arabic people don't use their domestic app market. They use American, UK and Asian app markets… they [don't] make payments to the Saudi app market," said Sato.
One of the more surprising discoveries Sato unveiled is the prevalence of female-only esports tournament in the MENA region, where audiences will watch participants play what Sato termed as "hardcore games," which are genres and titles like first-person shooters and the Call of Duty series. Sato gave a special mention to Girl Gamer, a gaming association based in Macau, which is also organizing more esports events for girls and women.
Sato ended his talk by emphasizing the need to have a holistic view across these regions, rather than focus on one alone. He suggested that looking at the insights across these regions can help developers and publishers when they are stuck in a rut.
"Different emerging regions tackle the same problem. That's why it's always very important to look at several regions at the same time—not only focus on ASEAN and MENA," he concluded. "You need to look at every emerging market across regions."