In March, Apple announced the Apple Arcade, a subscription-based service that will provide users access to over 100 exclusive games when it launches this fall. Now, Apple competitor Google is looking to enter the mobile subscription arena with Google Play Pass, a service similar to the Apple Arcade that is reportedly in the testing phase.
According to screenshots obtained by Android Police, Play Pass will feature a $4.99 per month price point, and may include more than games: "Explore a curated catalog spanning puzzle games to premium music apps and everything in between," one screenshot reads. "From action hits to puzzles and fitness trackers, with Google Play Pass you unlock access to hundreds of premium apps and games without ads, download fees or in-app purchases."
The screenshots also boast a few of the big names that Play Pass will host, including Stardew Valley, Marvel Pinball, and Limbo.
For Alex Malafeev, co-founder of mobile analytics site Sensor Tower, any exclusives Google can acquire are going to give it an advantage. "Exclusives will make or break any subscription offering, as we've seen time and time again in the entertainment space," he told GameDaily. "Play Pass also needs to be seen as a compelling value proposition for Google's consumers, which comes down to aspects such as pricing and the actual catalog."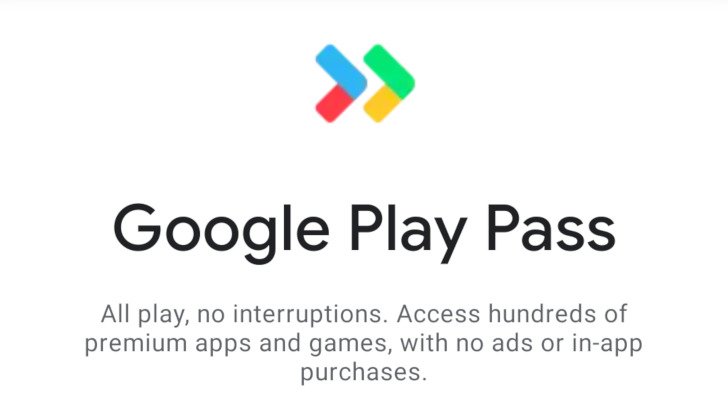 According To Malafeev, any success enjoyed by services such as Apple Arcade or Play Pass will be owed to the existing platform user base. In other words, it's not so much as a head-to-head competition, but rather an attempt by Apple and Google to leverage the customers they already have.
In this regard, Google is at a distinct advantage. According to Malafeev, the Google Play store sees on average about 64% more app installs than Apple's App Store in any given week. At the same time, however, Google Play users historically have spent much less on in-app purchases. Malafeev said that, given these facts, the Play Pass may be a way for Google to secure more consistent, recurring revenue from at least a subset of its users.
Play Pass is certainly going to be entering into a lucrative mobile market: according to research group Newzoo, mobile app revenue hit $92 billion in 2018, and will reach $139 billion by 2021. Considering these numbers, it's not surprising that Apple and Google would seek to increase their respective footholds in the mobile sector. But while mobile revenue continues to rise, so does the number of subscription services being offered to consumers.
One of the biggest themes to emerge from June's E3 expo is subscriptions. In addition to Google's own Stadia subscription-based cloud gaming platform, consumers can expect to juggle several subscriptions from Microsoft, Ubisoft, EA, Nintendo, Sony, and more. Apple and Google's mobile efforts will pile onto the ever-growing list of subscription services, forcing consumers to analyze their spending priorities like never before.
"Subscription-based apps now account for more than 80% of the revenue generated by the top 100 non-game apps worldwide," Malafeev explained. "Subscriptions and the recurring revenue they generate generally [are] seen as the logical progression of app monetization."
When all is said and done, though, it's the content that will keep users paying month after month. "Content is obviously the key driver of value in the eyes of consumers, so in order [for] a subscription offering such as Google Play Pass [or] Apple Arcade to have a chance of rivaling the likes of Netflix, HBO, and Hulu in terms of revenue potential, they will need unmissable content," Malafeev said.
Also important is the demographic that Google hopes to attract. "The key thing to watch for both Play Pass and Apple Arcade is how much buy-in they get from users outside of the relatively small hard core gamer contingent on both platforms who are attracted to the more complex, console-style titles they will be offering," Malafeev said. "We have no doubt these offerings will be more tempting to those users, but they will need to appeal beyond this niche in order to be truly successful."
In an era where the free-to-play business model dominates mobile gaming, it'll be interesting to see how highly curated subscriptions like Apple Arcade and Play Pass support mobile game creators who want to craft a premium experience. As Thatgamecompany founder Jenova Chen commented in our interview recently, "I would hope as time evolves, as more trust has been built, the premium model will still be a viable model for the mobile market."
GameDaily contacted Google Play representatives for more detail on Play Pass but did not receive a response.