Google is giving Stadia a shot in the arm by way of a high-profile hire. The company has announced that Shannon Studstill will helm Stadia Games and Entertainment, Google's first-party development studio headquartered in Playa Vista, California, where she will oversee the creation of new and exclusive IP. Previously, Studstill was studio head at Sony Santa Monica. Meanwhile, Sony veteran Yumi Yang will take over Studstill's vacated position.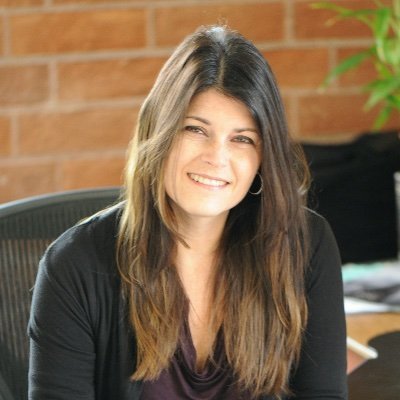 In a blog post, vice president of Stadia Games and Entertainment Jade Raymond praised Studstill's work at Sony Santa Monica, and her greater contributions to the games industry.
"I've been a fan of Shannon's for a long time and have admired her award-winning work leading Sony's Santa Monica Studio," Raymond wrote. "She has an extensive background in product development and creative leadership, but most importantly, she's a visionary who, as the Studio Director, will lead and inspire the Playa Vista teams. We're thrilled to welcome her to the Stadia family!"
For Piers Harding-Rolls, analyst at IHS Markit, hiring Studstill represents Google's commitment to its cloud platform.
"It tells me that Google appears committed to the games sector and its Stadia vision," Harding-Rolls told GameDaily. "This is a mid-to-long term strategy. Games are interwoven into some of Google's biggest platforms and services, so the idea of developing games IP is a natural evolution to drive engagement and expand the company's role in the value chain."
Presumably, it must have taken a lot to attract Studstill away from Sony Santa Monica and the team that built 2018's award-winning God of War. While it's likely that a significant pay bump played a role, Harding-Rolls said that the prospect of starting fresh at a new studio can be alluring to a veteran like Studstill.
"Aside from any financial incentives, I think the idea of starting from scratch, with entirely new IP and the potential to innovate in technology and gameplay using Google Cloud is an attractive proposition," he said.
While public perception on Stadia remains somewhat dubious, recent moves by Google have reaffirmed the tech giant's commitment to cloud-based gaming. Earlier this week, Google signed Modus Games' new title Lost Wordsto a one-year exclusivity deal, a big get for a platform in desperate need of unique gameplay experiences. Now, with the addition of Studstill, Stadia is in perhaps its strongest position yet when it comes to delivering quality gaming content, even if we're unlikely to see the needle move in the immediate future.
"It will take time to establish the new studio and start to work on any new projects," Harding-Rolls explained. "It will probably take at least two years before we see some significant impact on what Stadia offers."
Importantly, there is another angle to this story, and it's one of gender equality. Women in games–be it on the development side or media side–have historically been overshadowed, and in many cases outright oppressed by their male counterparts. There's a long road ahead to fix the baked-in sexism of the industry, but prolific figures like Raymond and Studstill and Yang have been paving the way for years, and the number of women in development roles is steadily rising according to the International Game Developers Association.
"The IGDA's Developer Satisfaction Survey has shown a growth of women within the games industry, now representing 24% of game developers," IGDA executive director Renee Gittins told GameDaily. "This progress and the appointment of strong women within high profile leadership roles, such as Studstill's hire, signal that the game industry is becoming more welcoming and supportive of the women within it."
On a personal level, Gittins hopes that professionals like Studstill can serve as an example for young girls interested in game development.
"I hope that we continue to see many more women acknowledged for their skills and successes, and that the number of women leaders within the game industry continues to grow," she said. "A younger version of me would have certainly been empowered to pursue game development at an earlier age if I had seen more women celebrated within the industry."
With veteran leadership like Raymond, Studstill, and Yang overseeing major studios, hopefully the industry will see better representation in the games we all play as well. According to Jennifer Oneal, CEO at Vicarious Visions, this is a major problem for young women considering a job in game development.
"A big point of motivation for young females thinking about entering the industry is just seeing themselves represented in the games," she said at a Women in Games event attended by GameDaily last year. "I feel like we're in this vicious cycle where if you don't see yourself in the games, you're not going to be passionate about it and this is industry is so passion driven, and if you're not feeling that connection you're not going to be there."
Looking forward, hopefully Studstill can give Stadia the boost it needs to succeed. More importantly, however, the industry needs to provide a welcoming environment for women, and build on the foundation laid by professionals like Studstill. If nothing else, Google seems to be aware of such a need.