Google has acquired Typhoon Studios, the Montreal-based developer from Assassin's Creed III and Far Cry 4 director Alex Hutchinson and WB Games veteran Reid Schneider. Typhoon will join Google's Stadia Games and Entertainment Group.
The studio, founded after Hutchinson left Ubisoft Montreal in 2017, is set to release its first game Journey to the Savage Planet on January 28 for PS4, Xbox One, and PC (though ironically, as of now, not Stadia) via 505 Games. But after that, the studio will be focused on building exclusives for Google's platform.
In a blog post, Google Games and Entertainment Group head Jade Raymond said the addition of Typhoon "has built an incredible team of industry veterans who are committed to the player experience."
That now makes two developers within Google's first-party lot, the other being its internal studio that's also based in Montreal and led by former Assassin's Creed lead Sebastian Puel.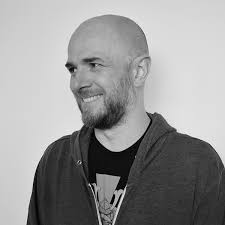 In an interview with GamesIndustry.biz, Hutchinson said the end goal for Typhoon wasn't to stay independent forever, adding the three core tenets of the studio will be kept even as it becomes a first-party Google studio.
"The reason we started Typhoon was to work with a particular set of really high quality people, to control the vision of the game we were making, and to make cool games, basically," he said. "Those three things will be preserved moving into Stadia. We're bringing the same team with us — all 26 people are signed up to join Stadia. I've worked with and known Jade for almost 20 years now, and Reid as well, and I'm very confident we can maintain that sense of independence as well as being great partners within the Stadia structure. Because Stadia wants us to make really great software to make the platform look good."
Raymond confirmed that Stadia was looking into future acquisitions as part of a long-term strategy for growth. But she added that right now, it was about "organic growth" with the inclusion of the Montreal team headed up by Puel and Typhoon.
"Right now, apart from this acquisition, we're really focused on also building teams through organic growth. With Typhoon joining, we're going to have two full teams up and running making games in Montreal," she noted. "There are always pros and cons to acquisitions, and I think when you find the right culture and a really good fit like Typhoon is, it's a no-brainer. But we take this very seriously. We want to build for the long-term. Our whole strategy is a long-term one to make the right decisions."
Since Stadia launched last month, it has gotten off to what can be best described as a cold start. The onus is now on Google to prove this is just part of the teething process of not only debuting a new platform in the market, but as a new player to the industry as a whole that's still in its feeling out process.
2020 will be key for the company as it plans to fully launch the service beyond those who bought the Founder's Edition in November, especially with other rivals working on launching their own services such as Microsoft's Project xCloud, those refining their services including Sony and PlayStation Now, or those looking likely to enter the market with the news yesterday Facebook had bought Spanish cloud gaming company PlayGiga. And let's not forget that Amazon is a juggernaut that already runs AWS and is strongly rumored to be cooking something up as well.
For now, Google just need to concentrate on bulking up its portfolio, and buying Typhoon is a good start in that regard. Hutchinson and Schneider's experiences on Assassin's Creed 3, Batman: Arkham Origins, Splinter Cell, and Far Cry 4 respectively will go a long way in boosting confidence and, as noted in a tweet by Niko Partners analyst Daniel Ahmad, will address a key concern around content.
But DFC Intelligence analyst David Cole is forthright and blunt in his assessment on where he sees Stadia in a year's time — not too dissimilar to the note he put out a few weeks ago on the platform's launch.
"It will be interesting to see if Stadia survives 2020," Cole told GameDaily.biz when asked of the deal and his assessment of where Stadia could end up being next year. "Google is noted for killing projects and Stadia launched dead in the water. An acquisition as small as Typhoon to me doesn't really signal anything other than the fact that Stadia itself is only significant because of the Google name."
"My bet is next holiday we wont be hearing about Stadia."