Google knows that it has a long road ahead with cloud gaming. Stadia unveiled its first internal studio in Montreal in October, just ahead of last month's launch, and this week it's been revealed that Jade Raymond, VP of Stadia Games and Entertainment, has recruited three veterans to help her build up much needed first-party content. As VGC reports, Google has hired Sébastien Puel, Francois Pelland, and Mathieu Leduc. All three have experience with Ubisoft, as does Raymond, having led the creation of Assassin's Creed.
Puel will now serve in the role of director general at Stadia's Montreal studio. He brings a wealth of AAA experience to the company, since he oversaw the Assassin's Creed franchise as executive producer for nearly 10 years.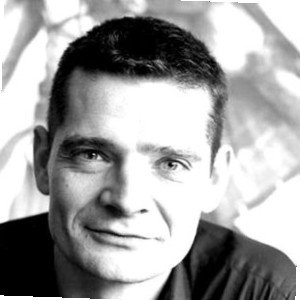 Pelland, who will serve as head of first-party game strategy, also has Assassin's Creed experience. He was executive director of development at Ubisoft Quebec while the studio created Assassin's Creed Syndicate. In addition, he was a senior producer for Assassin's Creed 3 and, more recently, served as executive producer on South Park: The Fractured but Whole.
As for Leduc, he's been appointed as art director for Stadia, and he'll lean on his AAA experience from having overseen all the art in Watch Dogs 1 and 2. He also served as an assistant art director for the original Assassin's Creed.
These are no doubt the first of many, many hires Google Stadia will be making in the months and years ahead. At the time of the Montreal studio announcement, Raymond made it clear that she intends to open multiple studios and acknowledged that creating a robust portfolio would be a years-long process.
"It is a long term view that Google is taking," Raymond said. "For a big bet and a huge new IP that's going to fully leverage the cloud, it may be several years. But we do have quite a few exclusive games in the works that will demonstrate some of the exciting things about the platform all along the path. It won't be four years before gamers get to see the new exclusive, exciting content. There will be some coming out every year, and more and more each year."
Google launched the Stadia platform for early adopters of the Founder's Edition and Premier Edition on November 19 to a pretty harsh reception. Reviewers flatout stated that there's no reason for anyone to buy into Stadia right now. That was swiftly followed by one analyst firm remarking that Stadia was already "dead on arrival" last week.
"Like many Google products, Stadia will die a quick death. As a company, Google will move on without even noticing it ever existed," research firm DFC Intelligence remarked in its report.
Google has the resources to turn this around, and Jade Raymond's efforts will be front and center in that effort. If Stadia starts pumping out cloud-native experiences that can't be played anywhere else, that could go a long way towards attracting a wider crowd to the service. Time is not Stadia's friend, however.