Dan Houser, co-founder and vice president of creative at Rockstar, is leaving the company after more than 20 years. The announcement came yesterday via a form 8-K filing with the U.S. Securities and Exchange Commission, which are typically used to notify shareholders about changes within the company that might impact them. According to the filing, Houser took an extended leave from his duties at Rockstar beginning in the spring of 2019. No reason for the leave and eventual departure has been given. He will remain with the company until March 11.
Here's the full statement:
"After an extended break beginning in the spring of 2019, Dan Houser, Vice President, Creative at Rockstar Games, will be leaving the company. Dan Houser's last day will be March 11, 2020. We are extremely grateful for his contributions. Rockstar Games has built some of the most critically acclaimed and commercially successful game worlds, a global community of passionate fans and an incredibly talented team, which remains focused on current and future projects."
Market reaction to Houser's upcoming departure has been immediate; at the time of publication, share prices of Take-Two Interactive–of which Rockstar is a subsidiary–had fallen just over 5.3%and were continuing to drop. Compounding the worries is the fact that the developer currently has not announced a new game for the upcoming fiscal year. That said, market analysts are not anticipating any long-term negative impact on Take-Two, although Seeking Alpha is hesitant to declare one way or the other, citing Rockstar's historical secrecy regarding its upcoming projects.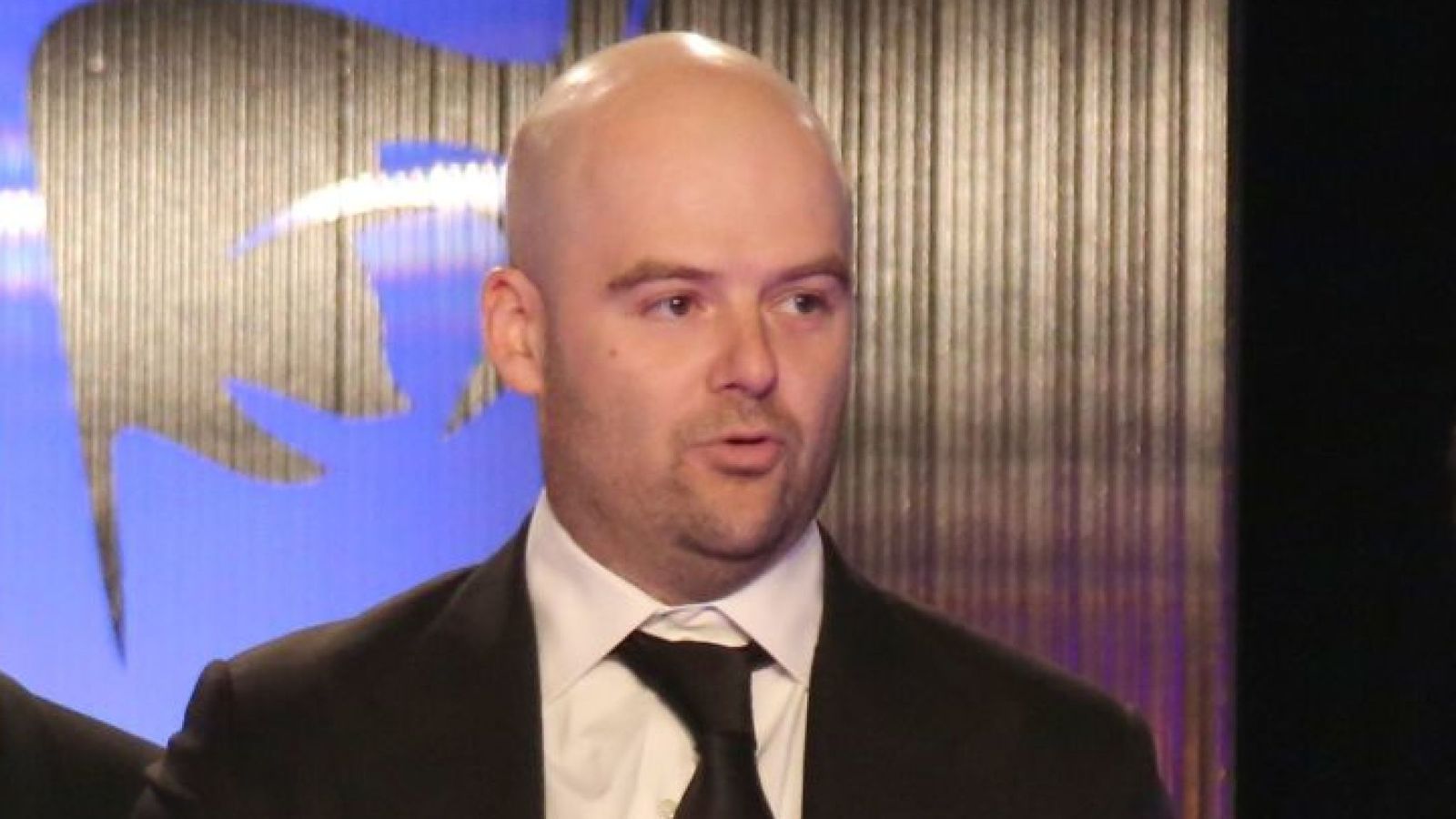 For some time back in the 2000s, some analysts were expecting Rockstar to go independent and split entirely from Take-Two. Among them was Michael Pachter, managing director of equity research at Wedbush Securities, who predicted that such a split would happen in 2009. However, Take-Two offered Houser, his brother Sam, and former Rockstar North president Leslie Benzies advantageous contracts in that year, putting an end to the rumors.
"I think I was probably on the right track back in 2007, but Take-Two signed the Housers and Les Benzies to a lucrative contract in 2009 which has been periodically renewed, so I no longer think they will split away," Pachter told GameDaily via email.
In 2016, it was announced that Benzies had left Rockstar, a development which came amidst a very public dispute with the Houser brothers. The ensuing lawsuit–concerned with allegations of withholding profits–lasted for nearly three years, and eventually came to a confidential settlement in February of last year.
The timing of Houser's departure is very curious; the announcement came just two days before Take-Two's earnings call, and was done in a SEC filing rather than via an official blog or social media posting. And while no reason for the move has been given, many are speculating that it might revolve around public outcry against Rockstar's noted culture of crunch, for which he was a catalyst. According to Pachter, this is unlikely.
"I don't know why he's leaving, but I doubt it has anything to do with the culture," he said. "It's far more likely he's burned out or has made a decision to spend more time with his family."
The International Game Developers Association (IGDA) has been very vocal in recent years about combating crunch culture in game development.
"When we normalize, or–even worse–brag about, 100-hour workweeks, we harm our fellow game developers," former IGDA executive director Jen MacLean told GameDaily in October 2018. "Sustained overtime has been proven time and again to have severe detrimental impacts on a person's mental, physical, emotional, and financial health. No game, no matter how many units it sells or how many awards it wins, is worth the human cost of damaging the lives of its developers."
Today, current IGDA director Renee Gittins hopes that Houser's departure from Rockstar signals a change for the better regarding crunch culture in the industry.
"Our industry, sitting at the cutting edge of technology and design, is always in fluctuation. When major changes happen, such as the depature of Dan Houser from Rockstar, we hope that the resulting changes settle in a place that is better for game developers and the projects they work on," Gittins told GameDaily via email. "Rockstar has produced and continues to produce critically acclaimmed titles with revolutionary designs. Dan has undoubtedly contributed greatly to the progress of games. Unfortunately, Rockstar is also well-known for their crunch and work-life balance issues– even Dan himself has commented on the long hours contributed by their development team.
"We hope that Rockstar takes this time of change to reflect on how they can best support their developers in having healthy careers and lives," Gittins continued. "It is the responsibility of all game studios to support their developers' health, so that they, in return, can produce the highest quality work possible."
While this development is notable, it's unlikely to impact whatever projects Rockstar is currently working on. In a statement, Pachter noted that Houser's brother Sam will remain at the company, and has faith in his ability to stay the course.
"We are confident in Sam Houser's leadership and creative skills, and believe that Rockstar's several hundred developers are up to the task of creating compelling content going forward."
For the last several years, many analysts and journalists have been anticipating the announcement of a sequel to Rockstar's 2006 hit Bully, a potential project that Houser has been vocal about leading. Now, with his departure imminent, the status of such a game is perhaps even more ephemeral than it was before.
Whatever the reason for Houser's departure, and regardless of the role he played in fostering a culture of crunch, there's no denying the influence he has had on the games industry. He has served as lead writer on both the Grand Theft Auto and Red Dead Redemption series. When it was released in 2013, GTA V became one of the most successful entertainment products of all time, generating more than $800 million on its first day. Since then, it has broken 110 million copies sold. The only other games to sell more than 100 million copies are Tetris and Minecraft.
(Updated 2/5/2020 to include comments from the IGDA)