Halo is one of the most revered franchises in gaming. Bungie has long since moved on to other things (Destiny) while the Halo universe has flourished under the stewardship of Bonnie Ross. Ross, who founded 343 Industries to oversee all things Halo in 2007, will be granted the highest honor as the 23rd recipient of the Hall of Fame Award from the Academy of Interactive Arts & Sciences (AIAS) at next year's DICE Summit in Las Vegas, .

Halo has become a $6 billion franchise and has been evolved into a global transmedia IP, with content across books, TV, and more. Halo consumer products have generated over $1.5 billion in consumer spend alone. AIAS is also honoring Ross for her longtime advocacy for diversity, women in gaming, minorities and children. She co-founded the Microsoft Women in Gaming community in 1997, which has grown to become an annual lunch at the Game Developers Conference (GDC) with over 1,500 in attendance.
"It is thanks to Bonnie's vision and drive for combining art and technology that has allowed the Halo universe to flourish within so many different mediums and platforms," said AIAS President Meggan Scavio. "That along with her deep passion to expand diversity in gaming and encourage STEM education amongst women as well as all young people is truly inspirational. Her positive legacy and leadership have helped advance interactive entertainment and will impact game makers and aspiring game makers for generations to come."
Xbox boss Phil Spencer, who will present the award to Ross, added: "It's been a privilege to work alongside Bonnie for more than two decades, and I have continually been impressed not only by her passion for merging art and storytelling, but also her equal passion for creating teams and technical breakthroughs; solid foundations that will set the direction of Halo and Xbox for years to come. Bonnie's tenure at Microsoft is more than just a model for aspiring game makers, it's a proof of concept that bringing together talented and diverse voices around a shared, passionate vision, can unleash worlds, wonders and legends that define entertainment for generations."
Interestingly, while both the AIAS Hall of Fame Award and the GDC Lifetime Achievement Award have been immortalizing titans of the industry for nearly two decades, Ross is only the second woman to enter the Hall of Fame (Dani Bunten Berry was inducted 2007). Similarly, Uncharted creator Amy Hennig is actually the first woman to gain the Lifetime Achievement Award.
Ross told GameDaily that she's encouraged by the progress she's seen with women in the industry.
"I think that in the last four or five years, you've seen a lot of change in characters in games and people and diversity on the stages [at events]," she said. "I think the industry is so huge now… we're at a time where I think people are finally recognizing the importance of the contributions of the diversity of games and the diversity of people behind the games. I would look at it as more I'm really hopeful for the progress we have made and I think it's great. I admire Amy [Hennig] so much and it's so wonderful to see.
"So, instead of looking back — because you're right, I don't know why it took us so long — I think that we're really as an industry starting to grow up. I think that we've always been a pretty young industry and I think we're just kind of pivoting to entertainment is for everyone. Not every game is for everyone but we also want diverse people working on games such that we have a wide selection of games."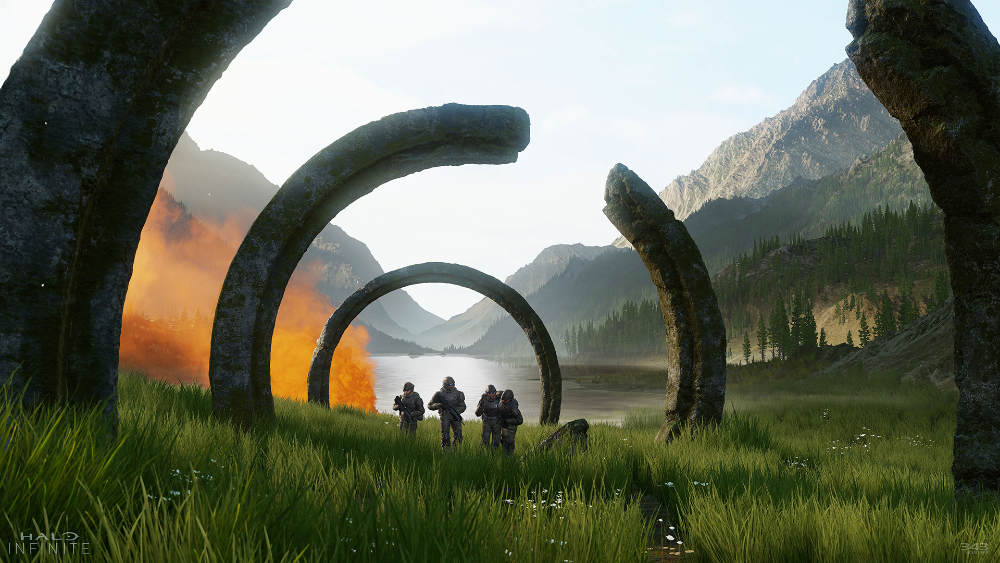 Scavio, who used to oversee GDC, has the unique perspective of having observed the selection process for both prestigious industry awards. She had a similar sentiment to Ross.
"Both GDC and AIAS have their own specific board or committee that votes on special awards like Lifetime and Hall of Fame. That means there are two distinct groups of industry professionals who make the final decision. The fact that both organizations independently selected women for their top honors speaks to a changing tide," she told me. "The industry as a whole has decided it's time to honor and recognize the significant contribution of women throughout our history. It doesn't hurt that these particular women have been contributing for decades and are still at the top of their game.
"Speaking for the Academy, we take a fresh look each year at potential recipients. Bonnie stood out not only because of the ever expanding universe that is Halo but because of her eagerness to give back. She's an executive who finds the time to personally mentor, volunteer, and advocate for greater inclusion in the industry. I don't know how she finds the time but she makes the time. I'm especially thankful our industry chooses to celebrate those who positively shape not only the business and creative side of games but the culture as well. "
Ross' career in games started in 1994 when she started up a PC sports gaming division at Microsoft and ultimately released her first game NBA Full Court Press. In the years since, she's helped publish or co-developer numerous blockbusters even before 343 Industries was started, including Mass Effect, Gears of War, Dungeon Siege, and more. She's most proud, however, of being able to build up a team at 343 while also continuing to foster diversity.
"343 [are] an amazing team. I'm just the leader," she said. "I am so proud of what that team is, what it looks like … I think diversity does attract diversity. And I'm really a proponent of diversity of thought and I think we have a studio that really thinks about things very deliberately when it comes to game design, when it comes to universe choices, character choices, storylines. I would say that's probably the thing I'm the most proud of."
"Working on Halo, working in the game industry within Xbox gives me a platform to have a broader reach outside of games and inside of games. And so I look at what I've done [and it] has given me a platform to do another thing that I'm really passionate about, which is getting more women and diversity into STEM, or maybe even more correct in saying STEAM because I think that art is a key point for attracting gamers. So… I'm super proud of the team but it's also given me a platform to have a broader voice across not just the gaming industry but education."
The problem the games industry faces when it comes to hiring more women is that many girls start drifting away from science and technology at a young age. Ross talked about this during her time at the Women in Gaming event at The Strong National Museum of Play and she stressed it to me again.
"[According to] research we've done at Microsoft, in middle school 91% of girls identify themselves as being creative but they don't see technology as being creative," she said. "I have personal first-hand experience of different talks that I do, even to college sophomores or juniors where they've chosen computer science as a degree and either they're not sure they're going to stay in it or they don't know what they're going to do. [They're not] kind of connecting the dots, which is so crazy … that we aren't doing a good job as a nation with education to really show what you can do because for women that does make a difference.
"I do hope that we have more women and people of diversity getting some form of computer science degree. But that being said, you don't have to [to make games]. It's very much like making a film. It's an interactive film so there's technology empowering art. But, you can just come in as an artist or narrative writer or a producer without having a technical background. And I think that's really important in just having more openings and connective tissue with that.
"I think just following your passion [is important]. There are so many tools that are pretty accessible that you don't even really need to know C++ to actually create great games. And I think you're seeing a lot more young people getting together at hackathons or [other events] to actually use everyone's talent to create new experiences."
Microsoft Putting Diversity At Its Core
Ross' work in advocacy has been even more gratifying in the last year because of the company she's employed by. Microsoft has been a company undergoing a culture transformation towards diversity, inclusivity and accessibility. That was readily apparent when Phil Spencer made it his focus at DICE back in February, and with the Gaming For Everyone initiative and the wonderful support that Xbox has given the Accessibility Controller, it's clear that Xbox truly wants to make a difference.
"I'm the executive sponsor for the Women in Gaming [section], which Shannon Loftis, Laura Fryer and I started that back in '97. But I love what Gaming for Everyone has done," Ross commented. "I would say it's always been part of our DNA. You would see at GDC we've always had women in gaming, blacks in gaming. Gaming for Everyone really put a focus on ensuring that we're really thinking about how we show up externally and internally.
"So, how are we creating an inclusive environment that attracts the top talent and diverse talent? And then how are we ensuring that gaming is accessible for everyone? Not just in the controller, although that's a key part, but in characters you can choose [too]… There are a few games that we haven't announced yet that we're just kind of really thinking about how are we telling different stories from different points of view. Because not every game should be for every person but gaming is entertainment and there should be entertainment options for everyone.
"And so, I'm incredibly proud of the work that we've done with Gaming for Everyone because it does make it a key point. And you could say whether you're in Phil's meetings or Matt [Booty's] meetings we really are focusing on culture and an inclusive culture. So part of it is talking the talk. The most important part is walking the walk. And I think that we've got more work to do, but I think that we're in a very different space [now]."
Ross acknowledged that she's seen a lot of change since her days as a college hire at Microsoft and the difference that CEO Satya Nadella is making is palpable.
"I don't think I'd still be here [at Microsoft] unless I found games for several reasons," she continued. "One of them is the gaming set has always been a more humble culture. And since Satya's taken over he's really pushing our corporate values in culture to change to really be a more humble learning culture."
"We've changed a lot, and it really makes me proud. I haven't always been proud of what we've done but right now it's a really nice [feeling. I really appreciate all the work that we're doing to make things better."
Will Halo Stand The Test Of Time Like Star Wars?
Looking back at everything 343 has already done, Ross is optimistic that Halo can be so much more, and to many more people. With the books, a Showtime TV series and, of course, Halo Infinite on the way, the property is on a growth path. Whether or not it can enter the pantheon of IP giants like Star Wars remains to be seen, but Ross is sure trying!
"When I took over the franchise, I was working on Zoo Tycoon when Bungie was working on Halo CE. We shipped Fall of Reach before we released the game so I read Fall of Reach before playing the game. And for me, because I'm a big sci-fi fan, just knowing John's story created an experience that was much deeper for me. So, I feel like transmedia enables people to experience the universe through multiple doorways," she said.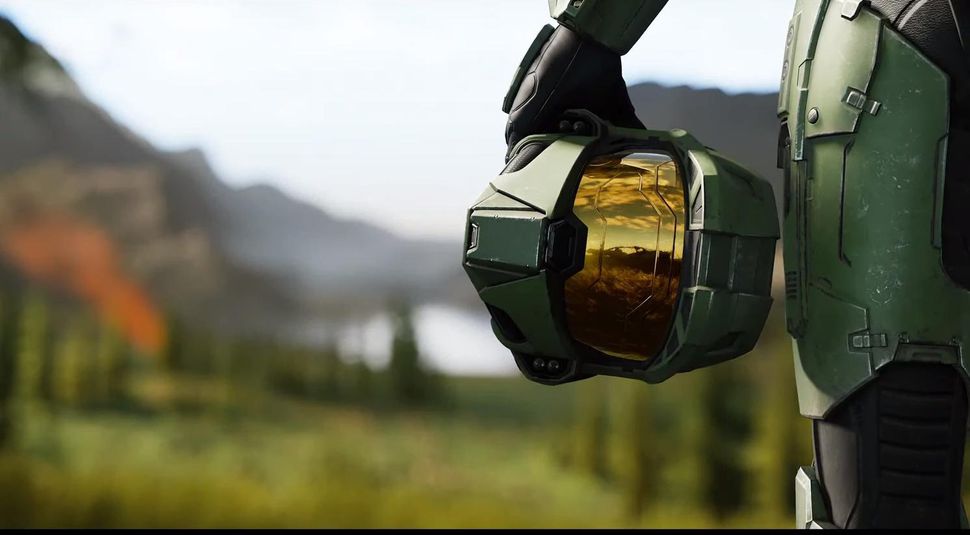 "I do believe that the universe is the most important character and I spent a lot of time with Frank O'Connor really sort of bounding the universe and using different medium forms to bring new characters in that if we wanted to use them in games in the future or new locations or new fictions that we could. So I do look at Halo — and did at the time when I started — like Star Wars. Obviously Star Wars is huge but I look at Star Wars as a universe worthy of devotion and I believe that Halo does too. And how do we make sure that we create that sandbox, not just in game but that fiction sandbox that enabled us to tell stories for decades to come? So I hope you know, my goal is that we have the longevity to be relevant, to have a universe that we can continue to tell different stories in over time."
At one point when Ross first started, looking at Halo 1, 2, and 3 she felt like there "wasn't a lot of the rest of the universe to find." And that's why Halo 4 will always hold a special place in her heart.
"That was our first game we created as a new studio and I think everyone was so concerned and worried about filling very big shoes," she reminisced. "Could we do it right? And so I think that just the work and putting together that team and just that whole process was probably the most meaningful time for me on really seeing if we could … I think our goal was always to be the best stewards and guardians of the Halo universe. But for me, Halo 4 was kind of our proof point. I'm not saying we didn't have some things we could improve on with Halo 4 but it basically showed that we could build Halo. And I think it gave us the ability to build a really strong studio."
Moving Away From Crunch
The one negative surrounding Halo 4 was that the team endured "some pretty hard crunch," as Ross described it. Since that time, the industry has started to come to grips with the impact of crunch on developers, a topic that really boiled over in the lead-up to Red Dead Redemption 2. Hennig told us that it "feels unethical to allow it," and Ross commented that 343 is definitely aiming to minimize crunch periods, but she didn't go so far as to say it would be eliminated.
"[After Halo 4] we promised the team we wouldn't put them through that again," she said. "With Halo 5 I would say we succeeded with some of the team but not the developers. And it's something culturally that we have, you know the team has given feedback and it's our job to try and manage that. Some of the work that we've done that you saw in the Slipspace Engine and the trailer that we did, Halo's got a very technical engine and we spent the work over the years on, 'How do we make it easier for our creatives such that we aren't spending all the time at the end crunching?'
"I think that the team feels pretty good with where our tools are. We're still continuing to work on that. And we have active conversations… acknowledging that there may be crunch but not like what we've done before. And that we need to make sure that we're managing. When I say crunch, I guess there may be points where we need to really focus to get a piece done but we are being very deliberate in working to make sure that we have tools in place to make it easier and having active conversations that it's not something that we can sustain. The industry is getting older and people have families and it's not the young industry that we once had."
The fact that so many games are now persistent universes and are treated as games-as-a-service doesn't make the workload any lighter for studios either.
"It is very top of mind and it is evolving," Ross continued. "It's something that we're thinking on how we evolve, how we make games. I think you look at a lot of games today that aren't just a ship and release and then developers go get a rest. I think you're seeing ongoing content and games evolving to services. So how do we evolve our processes and what we're doing so that it is ongoing work but it's not crunch? We are having active conversations saying we are doing everything we can to prevent crunch and give [teams] the tools that we can. [But] will we have some crunch? I think that's a reality of getting the last pieces done."
"But our goal is to make it [manageable], to give families heads up that, 'Hey this week is going to be a longer hours week,' but not having [long periods]. Halo 4 was probably eight months' worth of crunch. And that is not acceptable."
As Ross looks to the future of Halo in a transmedia world, she's got plenty of challenges to tackle. A big inspiration, she said, is how Marvel approaches its universe.
"When I came in there was a lot of fiction that was broken across games and different media forms. And I don't think that's the right user experience," she said. "The user should have a connected universe. But I put in some…pillars that everything had to be connected [and] each piece needs to sit by itself.
"I [also] think that enabling the game story could be more simple and we haven't always done that with Halo. I think sometimes that under 343 we're a little bit more complex with our stories. But using transmedia so that we can tell the deeper story in different media forms and that we can also be mindful of not everything is going to fit perfectly but it needs to make sense. It's kind of like how Marvel does it.
"It's being able to define why this makes sense in this media form and spending more time as we kind of get more sophisticated in how we think about transmedia. I do think that it gives fans the ability to experience the universe in a different way, but you shouldn't have to. And the game story should be a story that makes sense for the medium. And then I look at all the rest of it as supporting universe building but you don't have to read it."
Halo Infinite does not yet have a firm release date, but GameDaily can't wait to see where Ross and her team have taken the universe and Master Chief, who is the "coolest we have ever done," according to narrative director Dan Chosich.
For more stories like this one delivered straight to your inbox, please subscribe to the GameDailyBiz Digest!