"Life is more fun when you play games." That's the motto of developer and publisher–and one of AppLovin's partner studios–Belka Games.
Belka Games wanted to drive potential players to its hit mobile game Clockmaker, a match-three puzzle game. To do this, the company used Facebook Automated App Ads, which are designed to help achieve the highest performance from app install campaigns with less effort. As you may know, compared to manual App Ads, Automated App Ads require fewer inputs from advertisers during campaign creation, among other benefits. Belka wanted to improve ROAS (Return On Ad Spend) for its Automated App Ad campaigns, as well as identify an optimal strategy for promoting Clockmaker across multiple countries.
A Simplified Solution
By partnering with Facebook Gaming, Belka Games explored the possibility of moving away from single-country targeting, to targeting multiple countries in a single ad set. This process, called account simplification, helps Meta's delivery system to more easily and efficiently learn how to drive the most optimal results.
Through consolidating multiple countries with similar performance into a single ad set that targeted broader customer segments, Belka was able to increase the size of its target audience and improve the flow of marketing dollars to the most valuable impressions, a state called "liquidity."
By grouping multiple countries into a single AAA campaign for Clockmaker, Belka drove: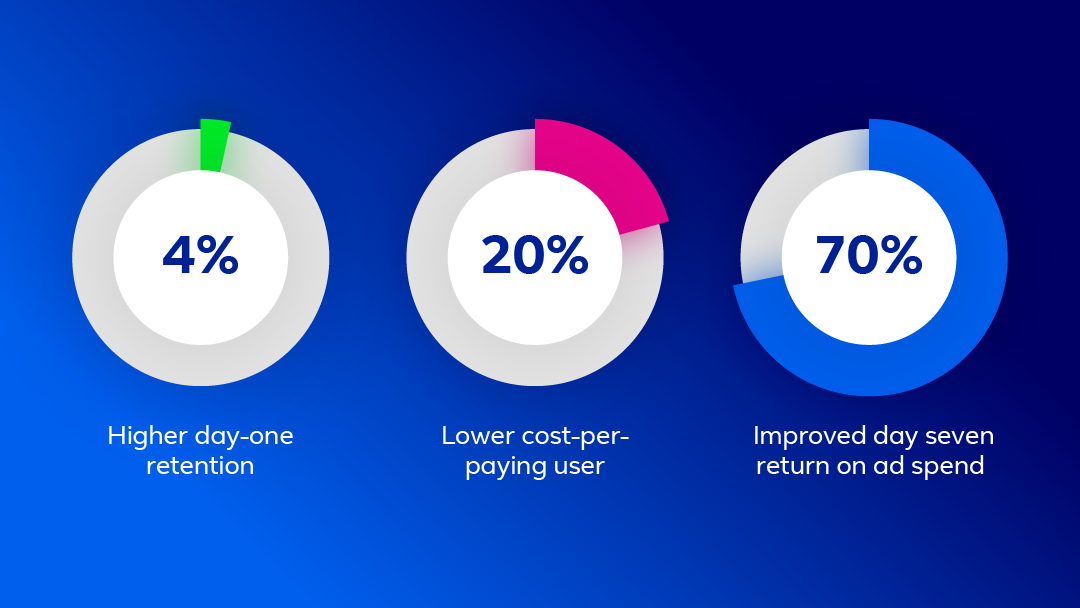 Automation Optimized
Belka worked with Facebook Gaming to combine its best performing countries into a single ad set, allowing Facebook's delivery system to quickly determine optimal delivery. The company then uploaded 50 unique images and videos, which allowed the Automated App Ads built-in creative optimization to dynamically create multiple ad variations based on the target audience.
A Winning Strategy
Structured experiments are key to accurately evaluating the performance of different strategies. Account simplification is a best practice, but Belka still wanted to quantify the impact of consolidated multiple countries in a single ad set in comparison to its previous strategy of single-country targeting. Belka set up a structured A/B test, with all aspects of the campaigns the same bar a single test variable. After 14 days of testing using Facebook's self-serve Experiment Tool, Belka was able to validate that the consolidated ad set was not only more cost effective, it had a significantly higher return on ad spend than the previous strategy.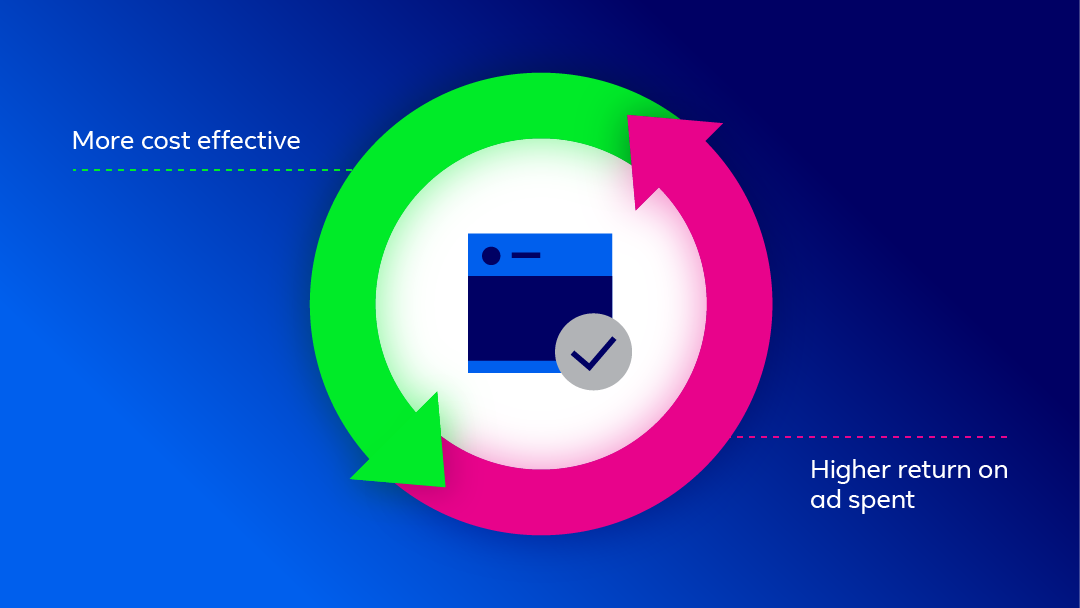 Belka then wanted to further confirm that its campaign was meeting its two most important key performance indicators: day-one retention–the number of people who return to a game after the first day–and day-seven ROAS, or the return on ad spend a week after a user installs the app.
"As a data-driven company, we know that experimentation is key to finding new opportunities',' said Aleksandr Tarasov, Chief Marketing Officer at Belka Games. "While we were driving results with single-country targeting through Facebook's Automated App Ads, we thought our multi-country campaigns could be improved even further."
Using Mobile Measurement Partner data–Belka's source of truth–the game developer was able to confirm that its consolidated campaign was meeting its goals. As a result, the strategy was immediately implemented into Belka's marketing approach.
"Our experiments showed that adopting best practices, like consolidating our ad sets, increased our ability to meet our business goals," added Tarasov. "We're excited to continue leveraging Meta's automation for other campaigns and as a data-driven company, we know that experimentation is key to finding new opportunities."
To discover Facebook Gaming's tools and resources to help build your games, connect with players and monetize your game to achieve sustainable growth, visit here.