Today, Iron Galaxy Studios announced the hiring of David "DeeJ" Dague, who will serve as the company's new head of communications. Formerly the communications director at Destiny developer Bungie, Dague brings quite a bit of experience and notoriety to Iron Galaxy, and told GameDaily that he is excited to get the ball rolling in his new position.
"Right now, it's an enormous pleasure to get acquainted with this new team," Dague said. "The people I have had the chance to meet have been inspired and humble. I think they'll make amazing experiences that players can enjoy together, and I think we'll work well together when the time comes to build new communities with our players on the Internet."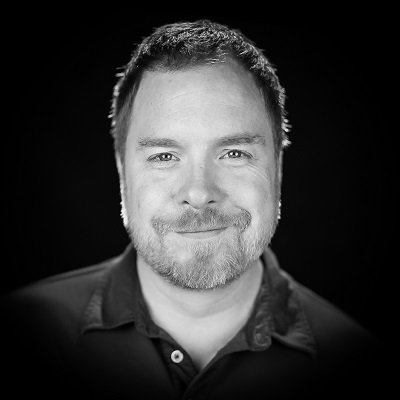 Additionally, Iron Galaxy has announced the appointment of Chelsea Blasko as co-CEO alongside Adam Boyes. Along with Dague, the pair will oversee the studio as it expands its operations. Traditionally, Iron Galaxy has taken on a support role in the industry, helping studios with porting their games to new platforms and providing input on new content for existing games. For example, Iron Galaxy is responsible for porting Blizzard's Diablo III to the Switch, and for developing seasons two and three of Microsoft's Killer Instinct reboot.
Iron Galaxy is looking to change things up, though, and is hard at work on a new original IP centered around multiplayer melee combat. To that end, the hiring of Dague and the appointment of Blasko represents a shift for the studio.
"Launching a new game is a unique challenge," co-CEO Boyes told GameDaily about the new direction for the studio. "Setting the right expectations and leading the conversation with the players is crucial to success. Among our initial goals will be to build a brand new community team to help us tackle this new work."
For Blasko, the hiring of Dague represents a commitment to building a community around Iron Galaxy's new game. Given Dague's reputation as the face of Destiny, it's hard to argue with his ability to draw a crowd. But it's also important to focus on the studio's other qualities as well.
"Any company can benefit from having a strong voice on the Internet," Blasko said. "Aside from introducing to the world the new games we are making, we're looking forward to celebrating Iron Galaxy's culture of diversity and healthy working lifestyle."
Iron Galaxy won't be abandoning its bread-and-butter work, though. Boyes said that the studio will continue to collaborate with studios across the industry and maintain its status as a premier support studio, even if it will ramp up its original IP efforts.
"Iron Galaxy loves partnering with the best developers in this industry to help them solve their problems and meet their shipping deadlines, and that will absolutely continue," Boyes said. "While the game we have in development will not be our first IP, we are excited to ramp up the release of our own creations."
Overall, Iron Galaxy appears to be investing in its infrastructure in an effort to establish itself as a leading developer as well as a go-to support studio. It's an ambitious goal to be sure, but the hiring of Dague and appointment of Blasko highlight just how serious Boyes and company are.
"Iron Galaxy is investing more in the online conversation about game development," Boyes said. "We want to have a more direct relationship with the player. This is not the last news we will have to break, so stay tuned."