The last few years have seen the rapid expansion of Embracer Group, the umbrella company that presides over some of the gaming industry's most prestigious studios, including Saber Interactive and THQ Nordic. Embracer has made no secret of its goal to become a premier video game company on par with EA and Ubisoft, and its recent business moves certainly reflect that.
As with any growing business, expert personnel are needed to direct and enact the company's vision. Embracer has made a number of key hires in this regard, including Josh Austin as the new head of licensing and consumer products. Austin is a games industry veteran, and has held positions at a number of notable studios, including Activision, the original THQ, Sega of America, Capcom, and Paramount Pictures, where he oversaw the licensing of World War Z to Saber Interactive; the latter is how he first became linked to Embracer.
"I worked closely with them on the development and marketing of that title, and our mutual respect led to where I am now," Austin told GameDaily. "I enjoyed my time at Paramount, but my heart has always been inside the games industry. I'm thrilled to be at Embracer, and feel like I've spent my whole career training for this new role."
At Embracer, Austin will be focusing on IP licensing and merchandising for Koch Media, Deep SIlver, and Saber Interactive, where he will help identify and secure major entertainment IP for game development. The goal is to "connect game studios to new franchise opportunities while further developing internal IP," he explained. He's not necessarily limiting himself to just these businesses, though–he noted that there exists ample opportunities across all of Embracer's various interests–but for now that is his focus.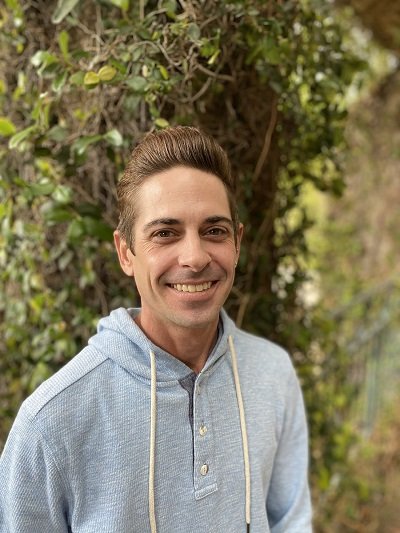 As an experienced licensee, Austin said that he's looking forward to getting involved with both sides–inbound and outbound–of the licensing process. One of his objectives is to license out Embracer properties in order to strike a more substantial presence outside of the video game business.
"First and foremost, I will strategically be finding best in class partners to provide fans with new and fun ways to engage with their favorite gaming IP through apparel, collectibles, food and beverage, publishing, and other merchandise. And as these franchises grow over time we'll look to develop them in other areas of mainstream entertainment," Austin explained.
A perspective like Austin's is important to a company like Embracer. The rapid growth of the business is impressive, but many of the game studios remain heads-down as they work on their individual projects. Further, Embracer flaunts a decentralized approach where each business unit operates independently. As his job is to examine properties across the Embracer line, Austin's work can be viewed as unifying in a way.
"There are so many opportunities within each and every division, and I'm excited to be an added resource for everyone," he said. "The folks running Embracer's publishers and developers are understandably consumed with making games, so it isn't easy to find the time to look at each franchise from fresh angles, thinking about the different ways fans might want to engage."
The growth exhibited by Embracer also means that its stable of IP is ever-expanding, which makes Austin's work even more necessary. In the short-term, he wants to onboard a hand selected group of merchandising partners to support some of Embracer's larger properties. Long-term, Austin plans to build a full-fledged team to help drive consumer products for the company's growing portfolio of franchises.
"Gaming IP is more popular than ever in the licensed merchandise space," he noted.
For all his good intentions, though, Austin acknowledges that his ultimate success or failure at Embracer lies in the hands of the fans.
"There is no question that players want to interact with their favorite properties in all sorts of ways, but that isn't the same thing as just churning out cheaply made licensed products," he said. "We've all seen lazy cash-ins, but that approach never works in the long term."
Austin plans to examine all avenues of licensing, from AAA license-based games, limited-time branding campaigns, consumer product rollouts based on Embracer IP and beyond.
"What matters is working with the right partners and maintaining the same attention to production values as the IP creators themselves," he said. "There are hundreds of IP within the current Embracer portfolio and it's only growing."
Embracer's wild expansion over the last several years has captivated much of the games press, and it's been fascinating to watch the company act on its ambitions to challenge the EAs and Ubisofts of the world. "Too much too fast" is clearly not part of the Embracer ethos, and it will be interesting to see how Austin manages to wrangle the ever-growing stable of properties and harness it for the company's collective interests.