Game publishing startup Rogue Games, which received a cash injection of $1.25 million from Grishin Robotics back in March, today announced that industry veteran Chris Carvalho has joined the company's board of directors. Carvalho joins co-founders Mike DeLaet (CEO) and Matt Casamassina (chief strategy officer), as well as Grishin Robotics founder Dmitry Grishin, to give the team extra guidance on strategy as its plans for future growth.
Similar to DeLaet, who spent the last four years at Kabam, Carvalho served as the mobile company's chief operating officer from 2010 to 2013. He helped steer its international expansion, its licensing of Hollywood IP, and secured over $100 million in funding, all before Kabam was acquired for nearly $1 billion.
Prior to Kabam, Carvalho was at Lucasfilm for almost a decade. He served as director of business development for all of the Lucas companies and then ran the company's internet division, Lucas Online, includingStarWars.com, which became a profitable business under his watch. Carvalho also lends his expertise to Roblox as one of its current board members, and he was briefly an advisor to PlayFab.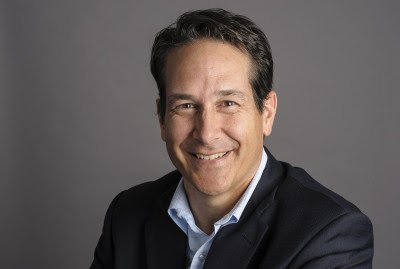 "I had the pleasure of working with Chris at Kabam, where he was instrumental in leading the company from a team of 25 people and $2 million in revenue to a 700-person, $360 million in revenue powerhouse," said DeLaet. "His insight into industry trends and guidance for strategic growth will be invaluable in helping Rogue and its partner studios reach their full potential."
"Per AppAnnie, there are approximately 2,000 developers whose games generated $5M or more of revenue last year. I believe Rogue Games has the expertise to significantly 'level up' these teams and, as importantly, find new studios who are creating innovative gameplay but need a collaborative business partner to help them achieve their business goals," said Carvalho.
"I worked with Mike at Kabam and am excited to help support his startup and his growing team translate their deep gaming knowledge into making indie developers very successful."
As a publishing label, Rogue Games finds itself in a somewhat crowded space. The company positions itself as "your ally in publishing," and offers developers both design assistance (if needed) and marketing support. Post-launch, Rogue can help with analytics and optimization along with live-ops maintenance. Other publishers do this too, of course, but Rogue believes its team of veterans gives it a leg up.
"Our biggest challenge right now is keeping up," Casamassina told us last year. "We're an upstart studio, but nobody at Rogue is a stranger to the games space, we've got relationships for days, and it's been difficult to choose our partners. It's a great problem to have so I'm not complaining. The mobile games space is one gigantic opportunity, as far as I'm concerned. It's evolving daily. And those who change with it will be around to reap the benefits. We think Rogue and its partners are poised to blow up over the months and years to come."
Discoverability remains one of, if not the greatest, challenges for most developers today. Rogue's job is to help its indie partners navigate the incredibly crowded and choppy waters that today's digital storefronts present.
DeLaet believes this is where Rogue excels. "First and foremost, we work on improving the product quality and user experience with the developer. This starts with everything from the FTUE, core game loops, fun factor, tech stack, etc. This is part of the secret sauce that sets Rogue Games apart from all the other publishers out there. We have also built a world-class cross promotional network that helps us drive our own traffic across our games so that we aren't 100% dependent upon paid UA or store featuring," he told GameDaily over email.
Rogue also promises to help developers discover the "next big thing." Of course, everyone would love to be the next Fortnite, but no one expected that game to blow up, not even Epic. Likewise, Rovio had created 50 games before it found massive success with Angry Birds. Identifying that next hit is by no means an easy task, but DeLaet believes his team has what it takes.
"We've had the pleasure of launching hundreds of games throughout our careers; including everything from several one-hundred million dollar plus games to one game that's earned over one billion dollars lifetime," he said.
"Through that experience, we have learned what a great game looks like and how to take calculated shots on goal to improve our batting average dramatically compared to the competition. Every developer we partner with, we treat as if they are an internal studio and we want to cultivate an amazing relationship with them for years to come. A lot of this trust comes with creating success together and helping them launch the next big hit game."
Rogue Games will be participating in a publishing panel at our GameDaily Connect USA next week (August 27-29) at the Disneyland Hotel. We encourage you to come check it out. Developers who want to "go Rogue," should visit the publisher's website.