Microsoft has announced a new SDK that would help integrate Xbox Live for iOS and Android. Features such as achievements, clubs, family settings, friends list, gamerscore, security settings and more are available within the kit, with developers who wish to use the SDK able to pick and choose which features they'd like to use for their game as they see fit.
The kit is similar to the SDK that developers used for Windows Phone with Xbox Live. Xbox cloud gaming head Kareem Choudhry said that this newer SDK would be easier to use than the Windows Phone one.
"We really think we have a compelling offering with what Xbox Live offers in terms of community," Choudry said (via GI.Biz). "It comes down to game developers and their choice. We are proud of the safety, security, privacy, and consistency that Xbox Live offers. If they want to bring that to their gamers – as well as the features of Xbox Live such as clubs and achievements – they're free to do so.
"But what I like about our approach is that we're taking a very game developer-centric approach, and they can take as little or as much of our Xbox Live features as they want, and it's a very lightweight process."
There are some games that do offer Xbox Live features on mobile, although these are currently from within Xbox Game Studios games currently on mobile. But the fact Microsoft is opening up these features to everyone means developers outside the Xbox Game Studios family will be able to use these features from the SDK, no matter how big or small they are, and regardless of platform.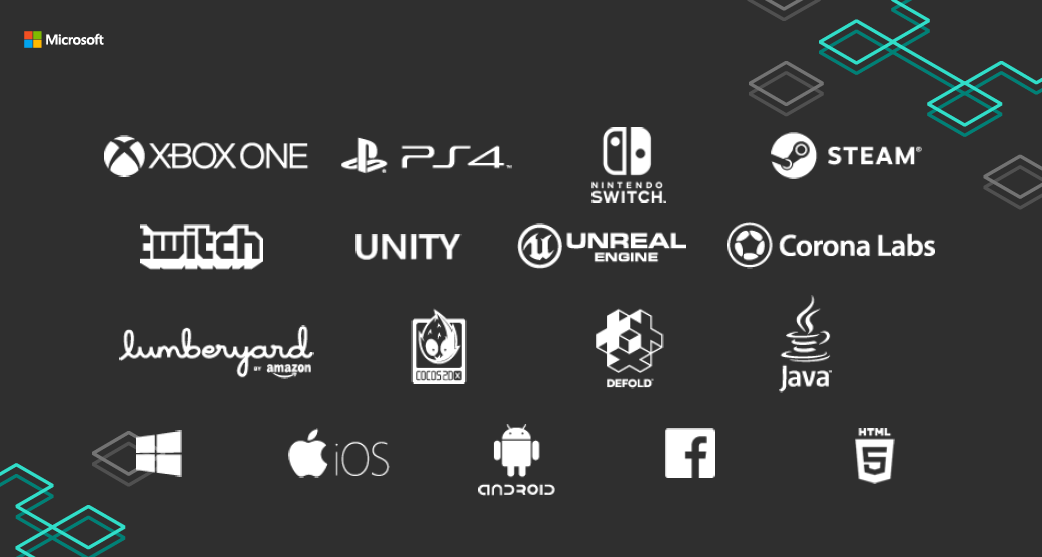 And yes, these include Sony and Nintendo. But don't hold your breath for them, at least anytime soon. Choudhry said he didn't "have any specific announcements as it relates to Switch" (a GDC talk that outed the new SDK before today's announcement revealed it was coming to Switch as well as iOS and Android). And as for Sony, Choudhry noted that while it was doubtful of it happening. But if Sony is willing to listen, Microsoft is open to bring it to PlayStation.
"If you've watched us for the past few years, we've taken a very inclusive approach," he said (via The Verge). "[Xbox boss] Phil [Spencer] has been very proactive on issues like crossplay, cross-progression, and uniting gamer networks, and we're willing to partner with the industry as much as we possibly can."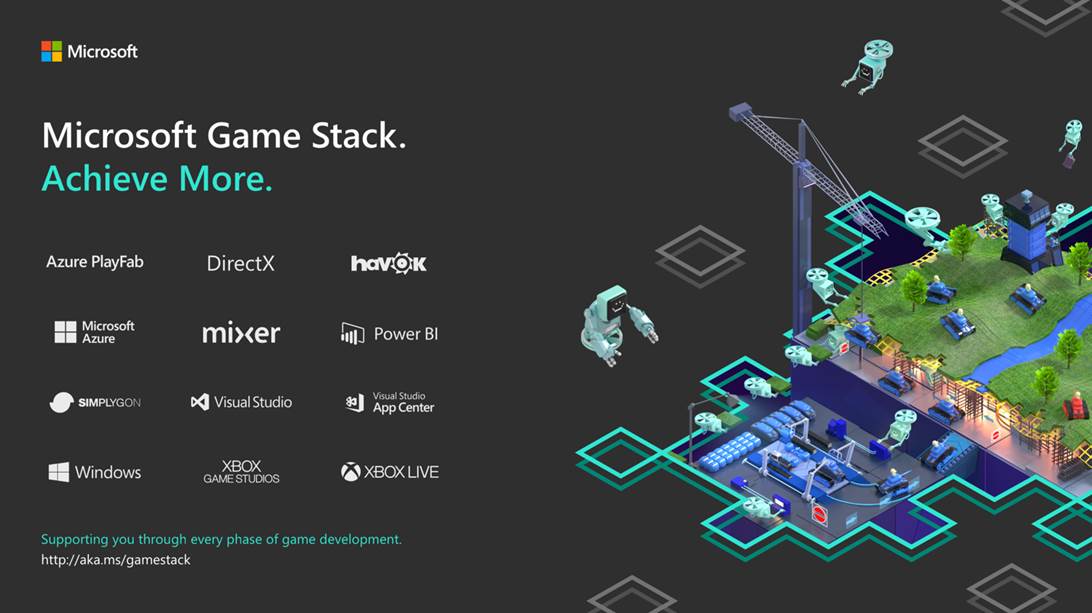 Microsoft also announced Microsoft Game Stack, a bundled set of tools that'll help make the development process of a game much easier from Microsoft's part, including tools made or owned by the company, such as Azure PlayFab and Microsoft Azure for cloud streaming, Mixer integration, middleware software Havok, Xbox Live, and more.
Like the Xbox Live iOS/Android SDK, developers are able to pick and choose from the Game Stack what tools they need and/or want during development.
"Historically, all of our offerings have been varied and living in different pockets around Microsoft," said Choudhry to GI.biz. "Developers don't have time to go searching for tools and it can be hard to navigate through everything we have to offer. That's why we're bringing these things together.
"Game Stack is a complete ecosystem of platforms, tools and services under one umbrella that support every stage of game development. But what's also important is choice. Game developers are free to choose as much or as little as they want out of Game Stack. If they want to take one piece, then great. If they want to take a whole section, then we'll support that, too."
IHS Markit analyst Piers Harding-Rolls said that MS was "strongly positioned" with Game Stack, compared to the likes of similar efforts by Amazon and Google, who are getting set to make a massive push towards gaming, starting with an event at GDC next Tuesday.
"With next generation console platforms expected to launch next year and numerous companies circling the cloud gaming market, not least Microsoft itself, the company is well placed to broaden its role in the games industry value chain and deliver an end-to-end portfolio of solutions that are as relevant to the industry as it is the consumer," said Harding-Rolls.
"Microsoft's back-end developer tools have evolved rapidly in recent years and were reinforced by the acquisition of PlayFab in January 2018. Amazon made a similar move with its acquisition of GameSparks, so it has several comparable services. Google also has its own set of games developer tools integrated into Google Cloud, but arguably less developed than both Microsoft and Amazon. Very few companies are positioned as strongly as Microsoft in this context."
Today's news helps low-key drive home that Microsoft is now to starting shift Xbox's focus away from specifically being focused on hardware and more into a brand that can be accessed across as many devices as possible, from other consoles to TVs, mobile, and more.
For example, Xbox Game Pass players who are subscribed to the service play first-party games on the day of its release without any additional fees across Xbox One and PC, in addition to a smattering of third-party games on Xbox One. Minecraft, a pillar of Xbox Game Studios software lineup and key component of Xbox, was announced for Game Pass this week for an April 4 launch.
And, of course, Project xCloud, Microsoft's cloud gaming service is a great indicator of the extensibility of Microsoft's gaming technology and brand. Choudhry confirmed on Inside Xbox earlier this week that the first public trials for the service would begin this year, with a first-look at Forza Horizon 4 on xCloud via a phone and Xbox controller during the show.
That's not to say Microsoft is shifting its focus entirely: there's still its digital-only Xbox One that's reportedly due for launch sometime later this Spring. There are also rumors of next-gen Xbox machines, confirmed at E3 last year by Phil Spencer, will finally be unveiled this year in Los Angeles.
But if this roadmap is indicative of anything, it's that the black box underneath our TV made by Microsoft is no longer the be all, see all for the company (Xbox hardware sales are in fact decreasing, according to its most recent financials). Instead, it's about getting Xbox on anything and everything, whether it's through Game Pass, xCloud, or other initiatives.
And if it pays off, it could lead to a sweeping, long-term change of how the industry operates in future.