Today, Microsoft announced that it will acquire Call of Duty and World of Warcraft publisher Activision Blizzard for $68.7 billion. The news comes as Activision Blizzard continues to grapple with a host of harassment and discrimination allegations, and the subsequent coverup by CEO Bobby Kotick.
"Gaming is the most dynamic and exciting category in entertainment across all platforms today and will play a key role in the development of metaverse platforms," Satya Nadella, chairman and CEO of Microsoft, said in the announcement. "We're investing deeply in world-class content, community and the cloud to usher in a new era of gaming that puts players and creators first and makes gaming safe, inclusive and accessible to all."
According to the announcement, this deal will make Microsoft the third-largest gaming company in terms of revenue, behind Tencent and Sony. At $68.7 billion, the purchase is one of the largest in the history of the tech industry, and Microsoft's largest acquisition to date, eclipsing purchase of LinkedIn for $26 billion in 2016.
Activision Blizzard will report directly to Phil Spencer, the CEO of Microsoft Gaming. For now, Kotick remains in place, but this could change once the acquisition is completed; IGN has received word that Kotic's future position is still unconfirmed at the moment, although there are reports that he will step down.
Activision Blizzard is currently facing an investigation from the US Securities and Exchange Commission regarding the conduct of its leadership and allegations of harassment and discrimination. The company was also the target of a lawsuit from the US Equal Employment Opportunity Commission, which was settled for a paltry $18 million in September. Amid all the troubles, many have called for Kotick to step down as CEO.
"Bobby will lead Activision Blizzard as CEO, as he has for the last 30 years," a Microsoft spokesperson told IGN. "Together, Bobby and Phil will work together to ensure the transition to this exciting new combined enterprise. The Activision Blizzard business will report to Phil after the close."
In a blog post, Spencer praised the work of Activision and its stable of studios.
"Over many decades, the studios and teams that make up Activision Blizzard have earned vast wellsprings of joy and respect from billions of people all over the world," SPencer wrote. "We are incredibly excited to have the chance to work with the amazing, talented, dedicated people across Activision Publishing, Blizzard Entertainment, Beenox, Demonware, Digital Legends, High Moon Studios, Infinity Ward, King, Major League Gaming, Radical Entertainment, Raven Software, Sledgehammer Games, Toys for Bob, Treyarch and every team across Activision Blizzard."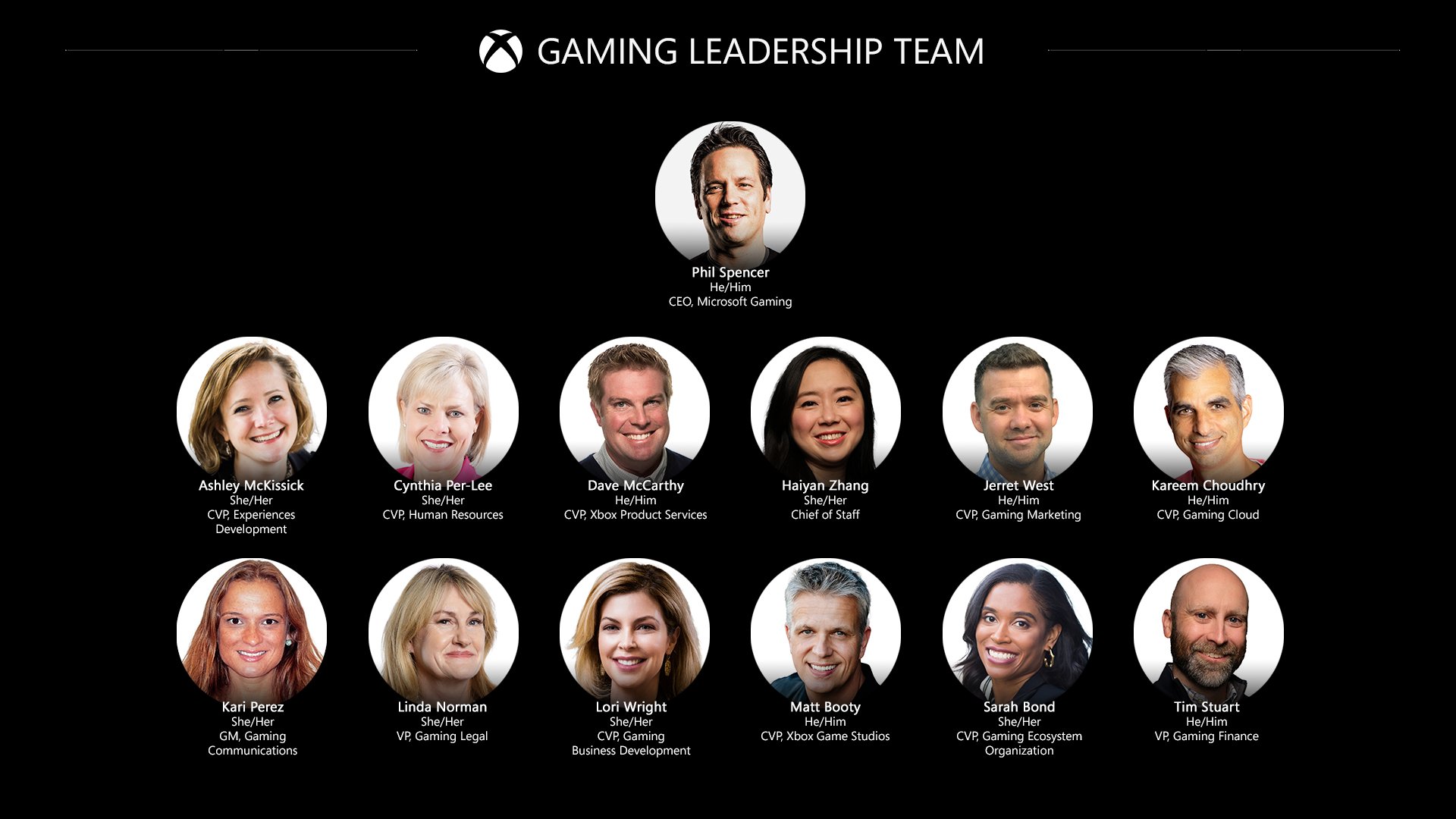 The immensity of the purchase cannot be overstated, and several analysts have begun to weigh in on what it means for games moving forward.
"The sheer magnitude of bringing Activision Blizzard under Microsoft Gaming and Phil Spencer is stunning," Niko Partners analyst Daniel Ahmad said of the deal. "An acquisition of this nature is a clear endorsement of the importance of the games industry globally. It is also a testament to the rising value of content, IP and talent for companies in the games industry."
The deal puts Microsoft in control of a number of popular–and very lucrative–franchises, including Call of Duty, World of Warcraft, Overwatch, Diablo, Candy Crush, and more. Additionally, it follows Microsoft's purchase of ZeniMax and Bethesda for $7.5 billion in 2020, resulting in some concerns over continued consolidation in the games space.
Some analysts have pointed out that mergers and acquisitions (M&A) activity has been high recently. Just last week, Take-Two bought mobile powerhouse Zynga, and Embracer Group continued its buying spree last month. In fact, investment firm Drake Star Partners released a report last week noting that 2021 was a record year for M&A in the games industry.
For Louise Shorthouse, senior analyst at Ampere Analysis, the purchase is a prime way for Microsoft to bolster its Game Pass business, as well as its mobile and PC efforts.
"Really, this acquisition is bolstering Microsoft on all fronts, across all platforms, and the company has always emphasized its goal of making gaming accessible no matter where the player is or what their access points are," Shorthouse told GameDaily.
Ahmad echoed this view, stating that "Microsoft recognizes that it must increase the value of its Game Pass subscription service in a world where content is king. Activision Blizzard gives Microsoft a strong portfolio of IP and talent to leverage as it builds Microsoft Gaming and positions Game Pass as a key entry point into video games."
It's a facet of business that Spencer touted in his blog post as well:
"Upon close, we will offer as many Activision Blizzard games as we can within Xbox Game Pass and PC Game Pass, both new titles and games from Activision Blizzard's incredible catalog. We also announced today that Game Pass now has more than 25 million subscribers. As always, we look forward to continuing to add more value and more great games to Game Pass."
Of particular note is Activision's mobile business. With the acquisition, Microsoft has gained a strong foothold in the most lucrative sector of gaming in the form of mega-hits like Candy Crush and Call of Duty: Mobile. According to data from mobile analyst group Sensor Tower, Candy Crush Saga has generated around $7.1 billion in player spend since January 2014, and Candy Crush Soda Saga has brought in approximately $2.9 billion. Since releasing in October of 2019, Call of Duty: Mobile has generated $1.4 billion.
Activision Blizzard's stable of mobile hits joins the Microsoft-owned Minecraft, which has commanded 237 million downloads and $1.1 billion on mobile platforms since January 2014.
As for why Activision Blizzard would sell, Shorthouse cited its recent legal troubles.
"Activision's reputation has been tarnished by recent allegations of misconduct and this perhaps represents a fresh start," Shorthouse said. "The player community is certainly keen for Microsoft to clean up Activision's image, and possibly restore some of its older IP (mostly on the Blizzard side) to its former glory."
Microsoft is largely well-received by the gaming public in terms of culture and reputation, which has the potential to positively impact Activision's reputation once leadership changes go into effect, Shorthouse explained.
Some analysts, including David Cole of DFC Intelligence, were surprised that Activision Blizzard was purchased as a whole rather than being broken into smaller bits.
"It is a huge deal. I really thought Activision would be broken up and sold off as Activision, Blizzard, and King," Cold told GameDaily. "Microsoft was one of the only companies that could swallow that whole pill and that is good for investors."
At the time the agreement was made, the going price for Activision Blizzard shares was $95, no doubt providing a lot of value for shareholders.
For Shorthouse, the acquisition is also a big blow to Sony, who has had a fairly strong lead on the IP exclusivity front. That said, don't expect Call of Duty to become an Xbox exclusive any time soon–it's simply far too lucrative.
"I think Microsoft's exclusivity strategy will be quite complex, and not a case of blanket exclusives," Shorthouse noted. "We will probably see some exclusive content, sure, but also some timed exclusives and other approaches. Call of Duty, for example, has a huge following on PlayStation, so Microsoft will need to navigate this carefully."
In all, this is a monumental acquisition that will no doubt have far-reaching consequences for the games industry. There are a number of elements at play here, from Activision Blizzard's toxic working culture, to the ongoing consolidation of some of the games industry's major players.