Lifetime Value (or LTV) is considered to be a critical metric in mobile games, especially as the fight for user acquisition gets more and more expensive. Mobile publisher, Tilting Point, has acquired Gondola in a bid to ensure that the publisher will continue to be ahead of the curve for LTV innovations. Along with the tech acquisition comes key staff, Gondola co-founder and CTO André Cohen, who will head up data science at Tilting Point. Gondola co-founder and CEO Niklas Herriger will remain on board as an executive advisor.
"Our partners will now have access to an unparalleled opportunity to increase the LTV of their players and scale their live games to levels of success they've only dreamt about," Samir El-Agili, president of Tilting Point, said in a statement. "And because we only share in the uplift we bring with new players, for developers that have a game that could scale, our no-risk model is hard to argue with."
Gondola's approach to optimizing LTV across players is separated into four modules: Target Optimization, which uses the game's existing offers and identifies that best fit for each player; Rewarded Video Ad Optimization, which determines the optimum quantity of virtual currency that an individual player should receive after watching an in-game ad; Store Optimization, which chooses the most relevant items to show a player in the in-game store; and Currency Optimization, which decides virtual currency quantities for offers and promotions.
"We are thrilled to be combining forces with Tilting Point. At Gondola, we have spent years building a robust tool set and the opportunity to put these tools to work for their partners is really exciting," Niklas Herriger, CEO of Gondola, said in the same statement. "For a long time, we have been impressed by Tilting Point's increasingly powerful work in scaling games and it is fantastic to be joining the team."
GameDaily spoke with Tilting Point's CEO, Kevin Segalla, to better understand Tilting Point's approach to publishing, the importance of LTV, and why Tilting Point acquired Gondola, as opposed to partnering as a vendor.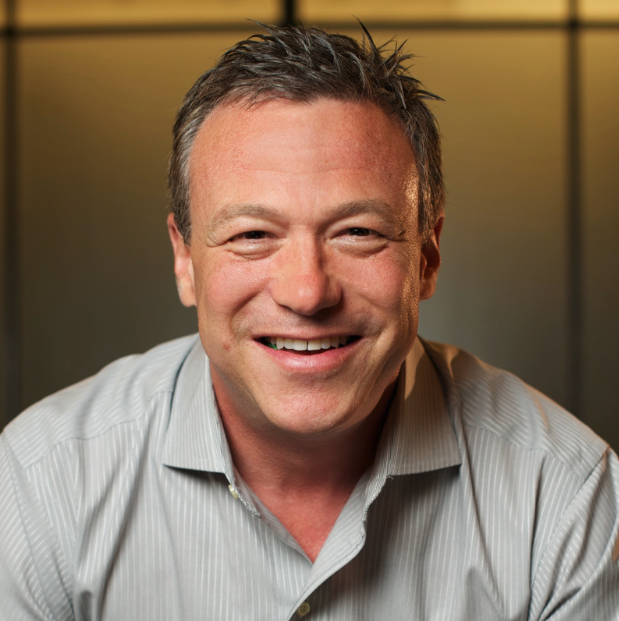 According to Segalla, the deal with Gondola took a couple of months from start to finish, as Tilting Point had been watching Gondola's since it was founded in 2013.
"It was just the right time for all of us," Segalla told us over the phone.
While Tilting Point could have stopped at partnering with Gondola for their video ad optimization, Segalla was adamant that integrating Gondola's tech with Tilting Point's existing suite of tools was the best option for both companies.
Tilting Point's approach to publishing is rather unique, in that each of the partnerships starts relatively small and blooms only if the studio (and the project) has established that it has long-term value beyond trends. Both Samir El-Agili, Tilting Point's president, and Segalla have spoken with GameDaily about their publishing methodology. The publisher likes to start small and slowly progress, making sure that the partnership is a good fit for both parties along the way. Tilting Point begins with helping developers with sustainable scaling through user acquisition. If the game continues to do well both on the charts and with overall revenue, then Tilting Point will bring in additional resources to help the studio push the game even further.
"User acquisition is relatively easy in comparison to LTV," Segalla said. "So that's why we start small."
LTV's importance can be boiled down to one thing: players always want more and live ops games (namely free-to-play mobile titles) have stiff competition with one another. Segalla believes that there are still a number of things that can be done to help aid retaining players.
"Players have been seasoned to expect new events and new content all the time, and they want to see new features come into games and it's just become a much more important aspect of raising the LTV for players," Segalla commented. "And I think that trend is going to continue. But I do think that there's a lot of things that can be done with the right tools in order to quickly affect LTV. And we've been at the forefront with our user acquisition tool, Dora.
"We were really one of the first people to implement AI in a powerful way and use it for user acquisition. I think we've been at the forefront in terms of the LTV tech we've been building as well. We still have a lot of work to do and I think everybody is working, all the strong publishers out there are working to build tech, but you know, you can't stop along the way. The tech will get better and better as we go."
According to one of our industry contributors, Yevgeny Peres at IronSource: "App Annie predicts that in 2019, 60% more apps will monetize their games using ads, and that by 2020, ad monetization revenue will overtake in-app purchase (IAP) revenue."
By looping in Gondola's tech in a more robust, meaningful way, Tilting Point has ensured that their approach will continue to be anything but stagnant. If content is king, then data (and data science) is queen.