We speak in hushed voices about Nintendo's Dark Age — whispers of what Nintendo used to be and what it used to mean to core gamers the world over. When the Wii was announced, it appeared to be a fun sidebar, a quick departure before the Japanese game powerhouse returned to its roots. But instead, we got the Wii U. Core gamers walked away from childhood and adolescent memories in droves for greener pastures elsewhere.
Until the Switch called us home.
The Switch's monumental release, followed by a year of wildfire sales and growth, has given rise to what the Wii's virtual console only hinted at with its paltry indie selection. Third-party developers were once relegated to sit in the corner, but they are now celebrated alongside first-party releases. The Nindies and Nindies at Night events (at GDC and PAX West, respectively) showcase the brightest upcoming releases to the platform, giving gamers the opportunity to take a peek at a handful of indie titles in their chosen flavor.
Nintendo's chosen indie partners, lovingly referred to as Nindies, have finally found a Nintendo platform that gives them a chance to succeed. Nindie titles have exceeded unit sales of first-party physical games for the first time ever. According to Damon Baker, who heads up third-party relations at Nintendo America, thanks to the Switch's success with the core gaming demographic, the platform's digital releases have seen a profound change in digital purchases and downloads. When Nintendo polled multi-platform developers, 76 percent of them had sales that either matched or exceeded sales on other platforms.
The Switch is a veritable goldmine for indie developers, even though they face an uphill battle against discoverability on the platform's eshop. But if Nintendo's indies want to crack the top ten best-sellers, they'll need to tap into the nostalgia that has been fueling popular culture since the mid-2000s.
Kotaku's Chris Kohler interviewed Baker about the link between the top-selling games on Switch and scratching that nostalgic itch:
"A lot of our fans on the platform, they grew up playing Nintendo consoles as well. They grew up playing these platformers, and these recognizable characters from Nintendo lore. […] The fact that we're able to release M-rated content, horror games, and the wide gamut of content that's actually doing quite well. I think the nostalgia is also, you know, people want to play some of their favorite games in new ways."
I had the opportunity to sit down with a number of the Nindies at GDC, including folks behind titles like Pode, Fantasy Strike, Garage, Bad North, and Travis Strikes Again (No More Heroes), and the developers behind Armor Games' irresistible platformer, The Adventure Pals.
Easy to play, difficult to master
Nintendo's third-party indie games are composed of a broad range of genres and gameplay difficulties. Many of the games that I saw at Nindies, including my offsite previews of The Adventure Pals and Bad North, have created experiences that are digestible and easy to play, but challenging to excel at.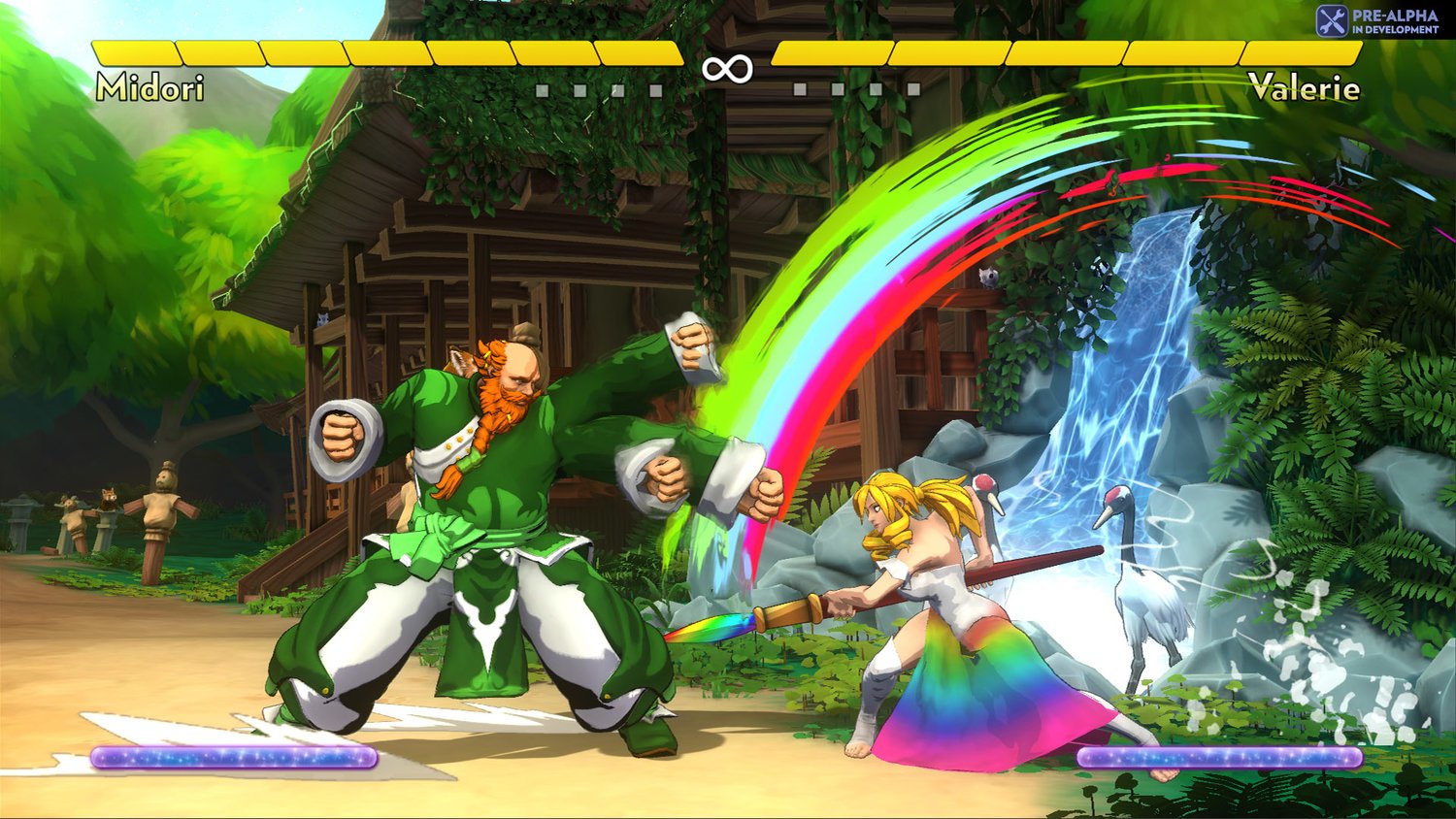 David Sirlin, head of Sirlin Games, spoke with me about Fantasy Strike, a fighting game that puts accessibility and ease of play before anything else. "Fighting games are made by hardcore people that just wanna make a hardcore thing," Sirlin said, after handing me a Joy-Con. "…So, we're trying to do the opposite. Let's unlock this fun stuff and give it to everybody else."
Sirlin was quick to note that this game isn't "dumbed down" just because players can pick it up quickly. "The point of it is that you can just pick up the character," one of Sirlin's developers said to me while demonstrating the game. "I can teach you Jaina in like a minute, but learning how to actually win is the hard part, right? But there's not this giant heap of garbage that you have to go through. We're not people who are trying to make a fighting game that we can play because we're bad. It's that we love them."
Making a game approachable for a younger or less experienced audience doesn't mean that gameplay needs to be entirely compromised. It means that there needs to be a reasonable amount of ramp up before gameplay hits its top tier. The Adventure Pals circumvents being considered "Nintendo Hard" by giving experienced players the challenge of finding the collectibles and giving everyone else the option of playing cooperatively with a friend or family member.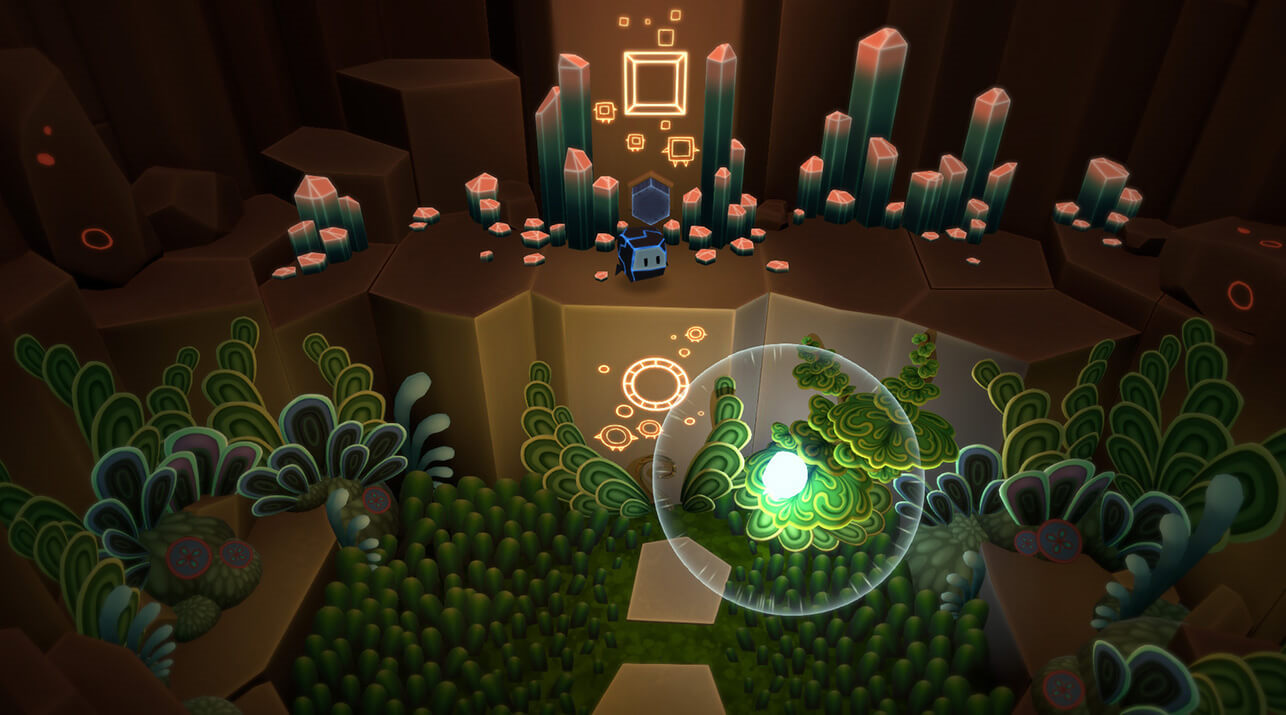 Yngvill Hopen, game director on Pode — a beautiful cooperative puzzle-platformer showcased during the Nindies event at GDC — has built a game around exploration and friendship that is equal parts challenging and approachable. "If you play with a little child," Hopen began, "you can still switch characters so that you can actually do all the difficult puzzling and platforming while the child can kind of go around exploring and making things grow."
As we travelled through the demo level together, Hopen guiding me through the elegant level design and me controlling the two characters, she mused about the challenge of finding games that are interesting to a younger audience, but still enjoyable for an adult to play with them cooperatively.
"When I had my son I felt like it was difficult to find games that I could enjoy with him," she said. "It was either too difficult for him or it's too easy or boring for me, and I just wanted something that he could kind of feel like he was participating, but still it was challenging enough for me to have fun as well, and that's the kind of thing [we strive for] throughout the development process."
Pode's dedication to accessibility isn't necessarily geared towards children. Hopen was adamant that this is for gamers with disabilities, too. Pode enables anyone who wants a relaxing, "kick back on the couch" kind of game to be "able to play a game that is this adorable and this accessible without having to be a Twitch gamer."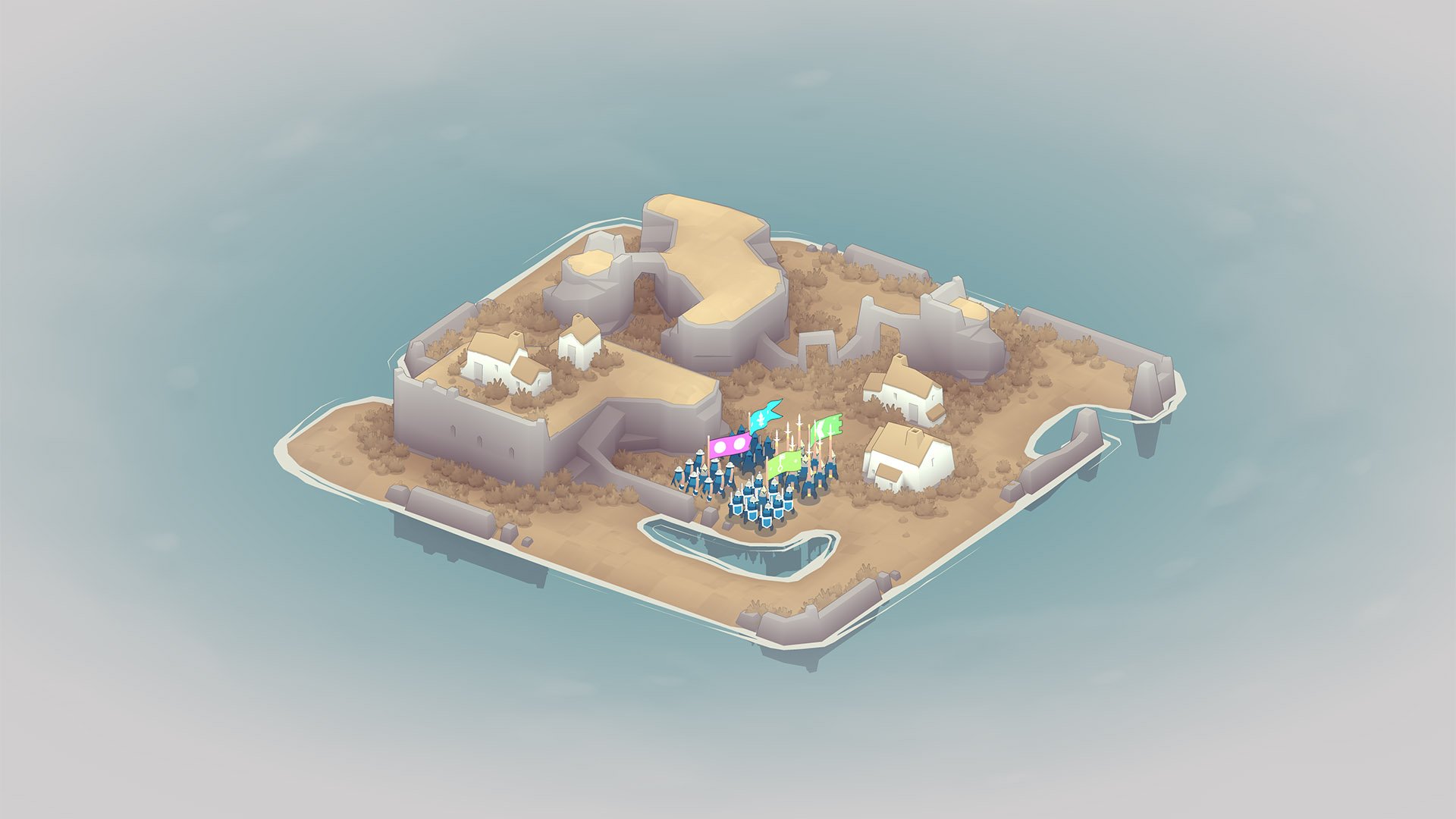 Raw Fury's Bad North is another great example of deceptively simple controls leading to surprising strategic depth. Bad North is a real-time tactical strategy game. It's reminiscent of the tavern-brawling nature of Games Workshop's tabletop version of Mordheim, but minus the grim-dark and with more brightly crafted landscapes. At first glance, the game doesn't appear to be much more than "move the squads, kill the invaders." But there's more to the strategy of Bad North than first appearances.
The game's difficulty ramps up slowly, giving the player some time to acclimate, and the controls don't waver. The troop choices become slightly more complex, but the aim of the game is to survive and defend your island from the invading Norse. It's not as simple as directing troops around the island. There are deeply nuanced decisions to make based on the troop choice versus the incoming invaders. My kids could pick it up and play with relative ease, but mastering the strategy would take time.
Nostalgia comes in many forms
Not every Nindie is going to tickle someone's nostalgia bone, but there's a wonderful niche appeal to Suda51's older titles like The Silver Case and No More Heroes. Travis Strikes Again, Suda-san's debut on the Switch, is No More Heroes for a broader audience. The gameplay is just as explosive and bombastic as the original titles, but it feels like it's for people who have never interacted with the series before.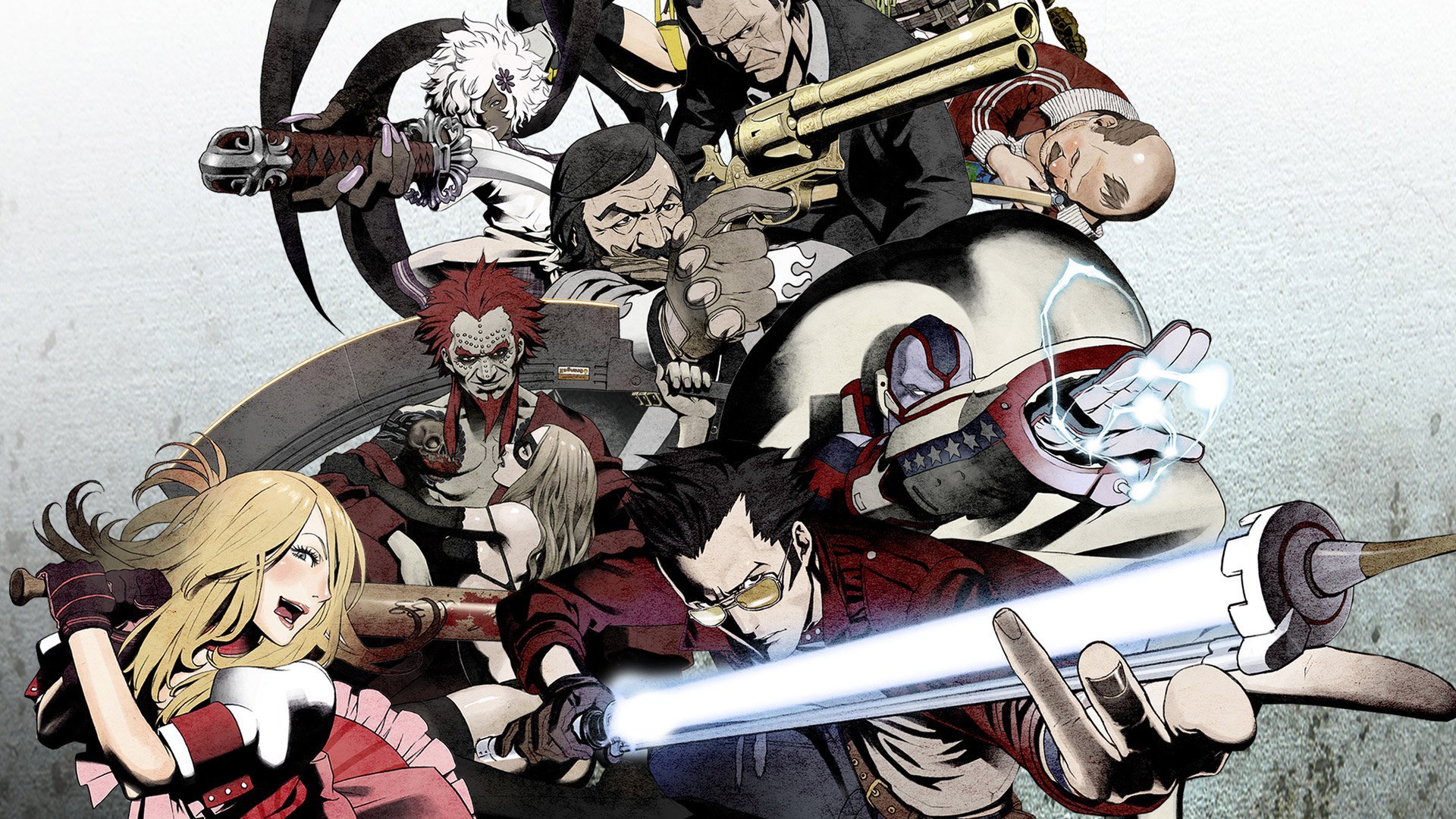 Suda-san was able to offer a few comments about Travis Strikes Again when I spoke with him during PAX East. We chatted a bit about the intended console for Travis Strikes Again — I surmised that perhaps the game was meant for the Wii U as it may have been in development before the Switch was released. "[We] started developing it last May," Suda-san said, with his signature boyish grin. "At first, there were only four people on the team. But it was always meant to be a Switch title."
And Suda-san is really excited by the prospect of getting Travis into the hands of a generation of gamers who might not have played No More Heroes when it was at its apex almost a decade ago. "It's great. [We want to] make a game for people who are fans of the series and [for those] who don't know anything about the series [to] enjoy," he added. "Instead of fighting assassins now, Travis is going to be going inside video games. It's a completely new story, completely new style for the IP."
For those of us who are hungry for Suda-san's iconoclastic masterpiece for the Xbox 360, Shadows of the Damned — there's good news. I asked if Shadows of the Damned will be getting a port to Switch and there was visible excitement on Suda-san's face. It's not in the works, as of yet, but he wants "to make it happen. [I'll] ask EA about it."
Suda's relatively modern nostalgia pales in comparison to the heyday of licensed Capcom games back in the '90s. And while there are a number of platformers that claim to capture the essence of the more hardcore platformers from the Sega Genesis and the SNES, Fox n Forests has managed to distill that magic in a modern gaming setting. I sat down with Rupert Ochsner, CEO and co-founder of Bonus Level Entertainment (the developer behind Fox n Forests), during PAX East to demo the game on the Switch.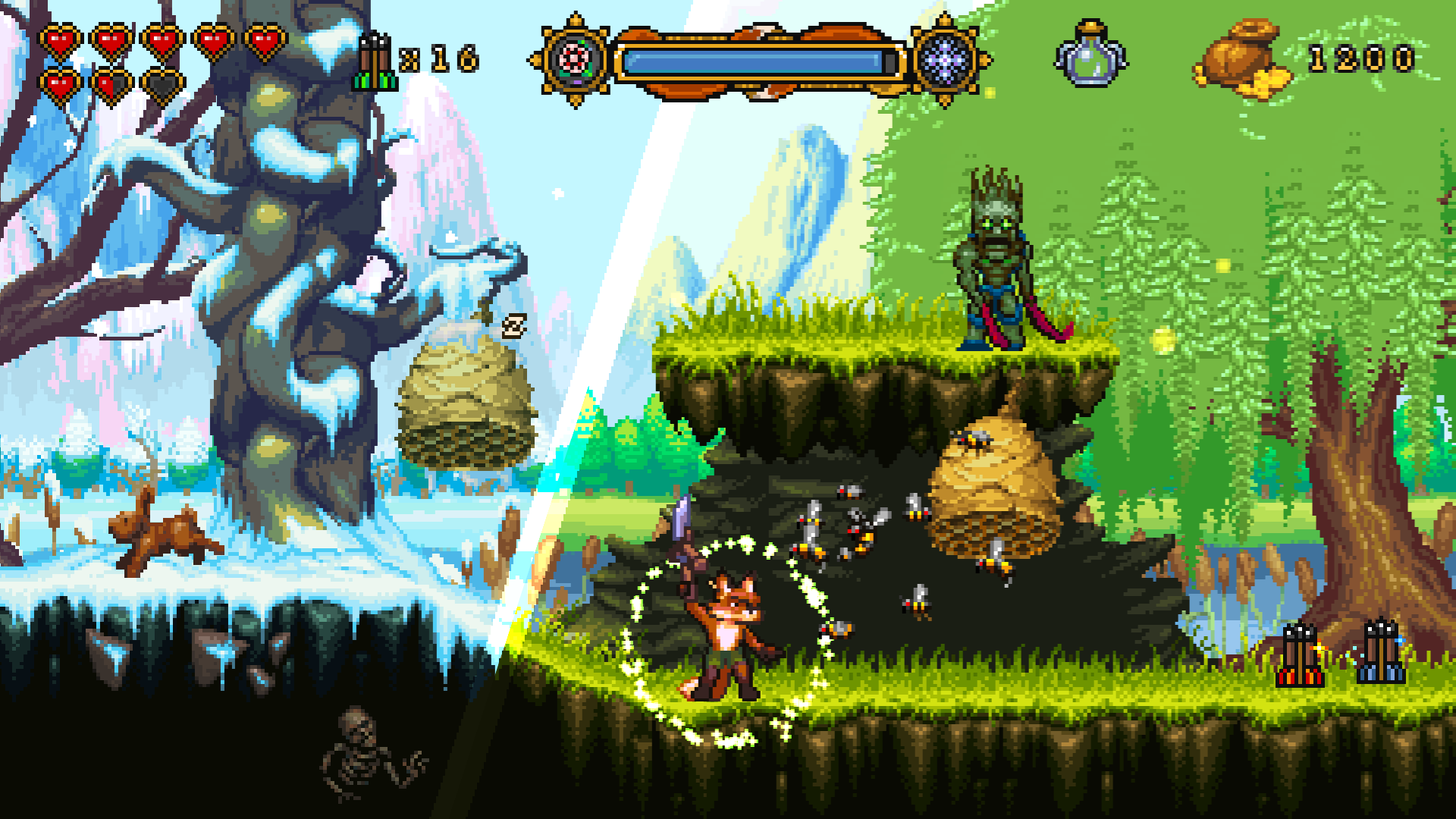 I was immediately transported back to the hours I spent playing Aladdin on the SNES, but the controls were more responsive to feedback and the mechanics are much sharper than what I remember. Fox n Forests tugged on those nostalgic strings in a way that I haven't experienced since I was in my early-twenties, back when "retro gaming" was making its first waves in mainstream gaming culture.
Ochsner's enthusiasm for old-school platformers has bled into everything from the aesthetic, which is a nod to Disney's Robin Hood and the Capcom licensed games from the '90s, to the music (of the high fidelity chipset flavor).
Discoverability isn't going to solve itself, but the Switch isn't going anywhere
The Switch's meteoric success has developers walking along a knife's edge. Third-party developers are seeing numbers like they haven't seen on other platforms. Everyone is hungry for the next big Switch release. Even if developers didn't see success in the way they wanted to on Steam, PS4, Xbox, or even mobile — the Switch quickly became the Golden Goose.
But this industry isn't a fairy tale. The Xbox One released 92 games in its first year. The PlayStation 4 almost tripled Microsoft's first year titles, clocking in at 253 releases. Nintendo Switch, on the other hand, released a staggering 608 games between March 2017 and April 11, 2018. Baker readily admitted to Kotaku that the eShop was "always intended to be a transactional destination, versus a merchandising destination." The Switch just isn't equipped to do more than allow consumers to purchase a game.
If third-party developers want that Golden Goose to keep producing those eggs, they're going to have to continue to keep the pressure on Nintendo to evolve the eShop to include better filtering and search tools. Steam's discoverability mess should serve as a lesson to Nintendo as they leap into year two. If the release trend holds true for the Switch as it has for Steam, Switch enthusiasts may be facing an astounding 1200+ games coming out in 2018 alone.
Capitalizing on nostalgia is only part of the story for the Switch. What makes it so palatable both for consumers and developers is its hybrid nature. By providing attractive nostalgic options for the hardcore, the narrative-driven, the platformer-enthusiasts, and everyone in between, Nintendo has given rise to what appears to be an unstoppable force of indies. But if Nintendo and its Nindies aren't careful, it will strangle the Golden Goose, just like Steam did.