Guerrilla Games co-founder and studio head Hermen Hulst is the new head of Sony Worldwide Studios, Sony Interactive Entertainment has announced.
Hulst, who co-founded Guerrilla back in 1999 with Arjan Brusse, Arnout van der Kamp, Martin de Ronde and Michel Mol as a merger of two Dutch developers, takes up his new role with immediate effect. A three-person team comprising of producer Angie Smets, art director Jan-Bart van Beek and technical Michiel van der Leeuw will be co-leads for the Horizon and Killzone studio going forward.
With Smets now a co-studio head at Guerrilla, it means that a quarter of Sony's first-party studios are now run by women. As well as Smets, there's Siobhan Reddy at Media Molecule, Shannon Studstill at Sony Santa Monica and Tara Saunders at Studio London.
"I have worked closely with PlayStation and the entire Worldwide Studios family since 2001, and I have the utmost respect and admiration for the creative talent and ambitious ideas within the network of studios across the US, Europe, and Japan," said Hulst.
"I am beyond excited to have the opportunity now to lead such an inspired and talented team whose singular mission is to build amazing games for PlayStation fans."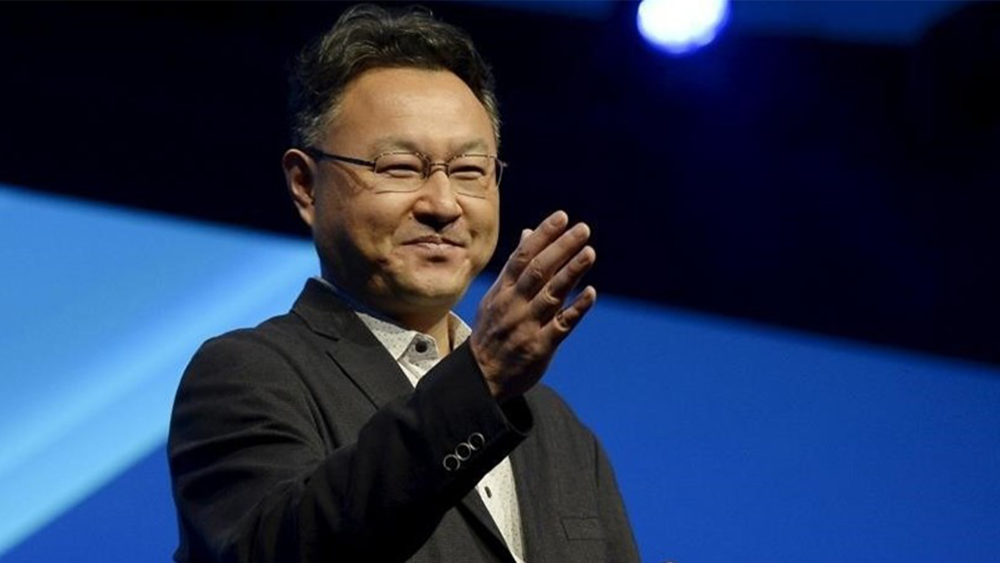 PlayStation president and CEO Jim Ryan added that Hulst was "one of the most effective and well-respected leaders in the video game industry," and that he was "a passionate advocate for the teams he leads and understands how to empower creative talent to build great experiences."
He continued: "Worldwide Studios is a critical part of the future success of the company, and we must deliver on the promise we have made to gamers to create imaginative and exciting content that is truly unique to PlayStation. I have no doubt Hermen can lead our teams to deliver compelling and diverse experiences at a steady cadence."
Shuhei Yoshida, who's been president of Worldwide Studios since 2008 after replacing Phil Harrison, will now lead up a brand new initiative that will be focused on independent developers. Yoshida will report to Ryan as part of this new initiative.
"Everybody knows just how passionate Shu is about independent games – they are lifeblood of the industry, making our content portfolio so special for our gamers," said Ryan. "These wildly creative experiences deserve focus and a champion like Shu at PlayStation who will ensure the entire SIE organization works together to better engage with independent developers through a culture of supporting and celebrating their contributions to PlayStation platforms."
The news comes off the back of the departure of Shawn Layden as chairman of Sony Worldwide Studios last month. But in an interview with GI.Biz to discuss today's news and what the recent global reorganization means for Sony Interactive Entertainment, Ryan said it was a mere case of needing to globalize ahead of PlayStation 5's launch next holiday season.
"When we look at this transition and the ambition to do things at a scale and pace that we haven't seen, we have to look at ourselves and make certain changes. Some of which are in the ways we work, and some in the way we organise," said Ryan.
"If we are to be successful, we really have to leverage the opportunities that globalisation brings. I am going to give you some examples. One is around the productization of PlayStation 5, the definition of the feature set, of the development and the implementation of those features. That process, this time around, has been massively more streamlined compared to anything we've done in the past.
"The product planners are now having one conversation instead of three different regional conversations, where they needed to reconcile positions that were often conflicting or contradictory, with an endless process of iteration and consensus. That's not happening anymore. We have one conversation and we get on and do stuff."
He continued: "The second area is in our marketing. The first global campaign that we ran was around Spider-Man. It's a great game, obviously, but it also ended up as PlayStation's bestselling first party game. It was one global campaign conceived and executed in an outstanding manner, as opposed to three different regional campaigns that are often executed very well, but the same thing in essence done three times."
Ryan went on to add that while "we need to become a more global organisation," it did not come at the expense of "Americanisation" and vice versa.
"Becoming a global organisation does not, in any way, shape or form, mean becoming an American organisation. I'm living proof of that, as a good Geordie boy sitting here running PlayStation." [Ed note: Ryan hails from Newcastle in England. Geordie is slang for describing someone from Newcastle.]
For Kantan Games' Dr. Serkan Toto, this is more than a reorganization. He called it a "major shakeup," adding, "It's interesting that Yoshida didn't leave Sony outright. In my view, this is clearly a demotion. It's also notable that positions were filled internally, with Sony hiring nobody from a competitor or other game studio to do the job, for example."
Since the departure of Shahid Ahmad in 2015, who served as PlayStation's head of strategic content, and Adam Boyes in 2017, who led third-party relations, there's been a sense that Sony hasn't prioritized indies on PlayStation Network the way it once did. While it might seem strange that someone as high profile as Yoshida is "stepping down," it could also be viewed as a vote of confidence in the indie community. With Yoshida now leading a new indie initiative in advance of PS5, it'll be interesting to see what deals he signs and how proactive PlayStation gets with the indie community again. After all, new hardware is nothing without great content, and as we've seen with Nintendo Switch, the role that indies can play in supporting a platform can be significant.
Toto agreed that moving Yoshida into this role could be a sign of Sony's PS5 content strategy at this early stage. "There can be no doubt that Sony drastically reduced the support of indie gaming on PS4 in the last 2-3 years. The focus shifted on producing blockbusters and system sellers, on the expense of smaller titles," he noted. "If this position is meant to be serious (and not provide a soft landing spot for Yoshida), he will restart doing the good job he did when his company actually took indies seriously and get them on the PS5. I believe that Nintendo has shown this generation how a wide indie game catalogue can contribute to platform health."
Going into the next generation, it's critical that Sony presents a unified front. While David Cole of DFC Intelligence previously told us that investors are concerned about "continued upheaval and internal disorganization within SIE," the fact that Hulst is taking over now, a full year before PS5 launches, is a sign that PlayStation knows it needs to get its ducks in a row before hitting the acclerator on PS5's campaign.
(Updated 11/8/2019 with comments from Serkan Toto)