The Pokemon-fueled fervor of the summer of 2016 is long behind us, but make no mistake — Pokemon Go is still drawing big numbers, especially in terms of revenue. Sensor Tower has reported that in the 2 years since Pokemon Go's release, "players worldwide continue to spend more than $2 million per day." Those spending habits have pushed the pocket monster AR game's lifetime revenue to $1.8 billion.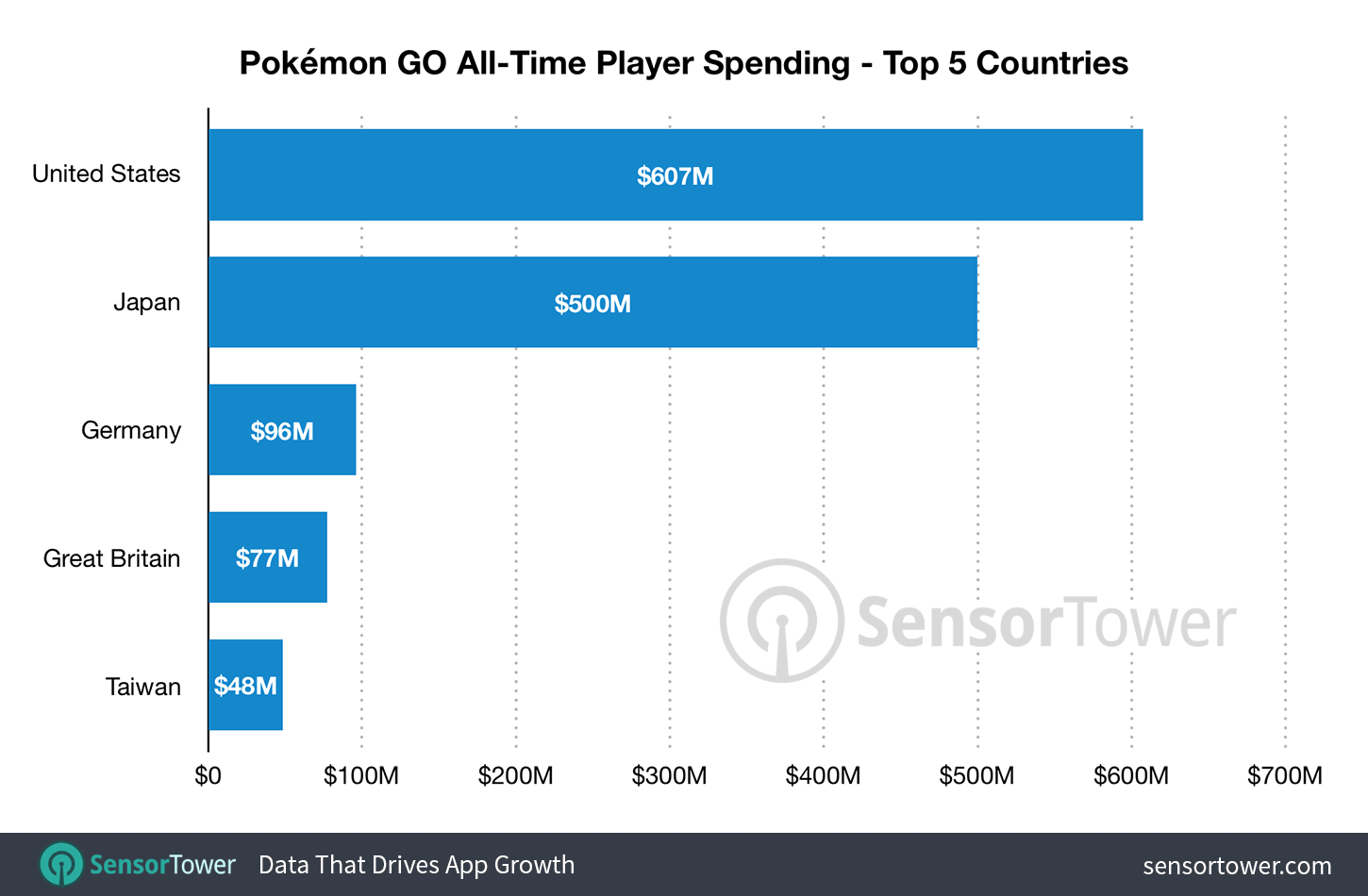 The United States and Japan are driving the majority of the world's Pokemon Go spending, with the US leading the pack. The most surprising finding? Google Play is the store that's driving player spending. "[It] has accounted for the largest portion of Pokemon Go's revenue at 58 percent, with the App Store making up the remaining 42 percent of spending."
Pokemon Go isn't the top dog in the app stores anymore, especially not since Fortnite made its debut on mobile, but it's still in the top 10 in 21 countries, including the US, Great Britain, Germany, and Canada. It was ninth overall for the month of June, "when it grossed an estimated $70 million worldwide."
Niantic's Pokemon mobile game has seen a resurgence in popularity, especially with community days, new content, and summer celebrations in full swing. Pokemon Go has yet to be released in China, which Newzoo has estimated to have approximately 564 million gamers as of 2017, but they're planning a rollout with NetEase (which has recently invested quite a bit of money into Destiny 2 developer, Bungie). And if the Chinese mobile market remains steady, which was reported at around 626 million users in 2016, then Niantic investing in that market will likely skyrocket its revenue when it rolls out.