Today, games company ProbablyMonsters announced the closure of a massive $200 million Series A funding round. Led by the LKCM Headwater Investments, the influx takes the form of a preferred stock financing round, and will allow the studio to "provide long-lasting stability for people-first gaming careers," according to the announcement.
Quietly founded in 2016 by former Bungie CEO Harold Ryan, ProbablyMonsters has been steadily building its internal development teams over the last few teams. And while there are no concrete details on what exactly the company is working on just yet, the ProbablyMonsters umbrella encompases three distinct dev teams: Firewalk Studios, Cauldron Studios, and a yet-unnamed third team that is working on an unknown RPG project.
ProbablyMonsters was founded to change the way AAA development is viewed. The goal, according to Ryan, is to create a sustainable development model that avoids many of the pitfalls associated with the business. It's not a publisher–in fact, both Firewalk and Cauldron have signed deals with separate publishing partners–but a sort of incubator for AAA developers.
Achieving sustainability is an expensive endeavour, of course, and Ryan is optimistic that the $200 million influx will go a long way in this regard.
"This raise secures our future beyond any one game or partnership and allows us to go even further to provide our teams at ProbablyMonsters with stable, sustainable, and long-term game development careers–which has been a key goal from the start," he told GameDaily.
The priority for the funding, which Ryan said is the largest raise for a Series A round in the games industry, is to attract and retain talented people who are interested in growth opportunities. A strong benefits package is part of this strategy, as is building an environment where workers can thrive and "be their authentic selves." This is a tenet that's baked into the foundation of ProbablyMonsters.
"I started ProbablyMonsters in 2016 because I saw a need for a new business model for game development to give players new original, creative AAA games without the burden of game developers experiencing difficult cultures, unpredictable compensation, and unstable employment," Ryan explained. "When I think of the ethos of ProbablyMonsters, I think of 'predictable excellence.'"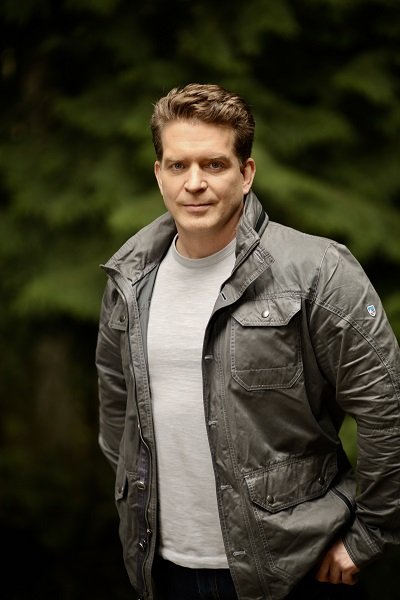 It begins with what Ryan calls the "people plan." It's a moniker for how the studio accommodates its workers, and is the first thing leaders are expected to address upon establishing a new development team.
"It all starts with a strong culture centered on our company values of respect, trust, approachability, and accountability," he said. "When we build new studios, our people plan is the first task studio heads are challenged to accomplish. A development schedule is great–you need to have real milestones–but the first thing I always ask is 'what is your people plan?'"
As the umbrella company, ProbablyMonsters specializes in the craft of game development, technology, and logistics. Meanwhile, the individual development teams work to build a friendly studio culture while focusing on the game and its potential audience. This dual-pronged approach to a larger environment of comfort and freedom is the throughline that characterizes the ProbablyMonsters philosophy.
Ryan said that this ethos flies in the face of what many expect out of AAA game development. After all, it's a sector plagued by crunch, layoffs, and, in the worst cases, sexual abuse and oppressive studio cultures. For this reason, Ryan is adamant that ProbablyMonsters can stand as an example of what sustainable, positive AAA development can be.
"Over the last five years, we have not only been doing just that, but our teams are excelling," Ryan said. "Our positive culture has resonated, and it's validated when I talk with staff and when I meet with new hires each month to talk about our cultural pillars. Our three announced studios are growing and thriving. And now, with this investment, we're able to expand the benefits for our people, we're able to grow our ecosystem for uniting, guiding, and empowering our studios."
These days, when a new studio is announced, it's not uncommon for leadership to emphasize its positive culture, and Ryan is eager to see this trend continue.
"I'm proud that we've been a leader in that regard because that's the biggest disruption I want to see in the industry. The needs of people in the industry have to come first. Game developers need a place they can thrive; everyone deserves to have a safe environment."
And in the end, this is what ProbablyMonsters hopes to bring to the games industry. There may not be any hard details about what its teams are working on, but that's not the priority for Ryan. Rather, it's the wellbeing of the employees, allowing room for creativity to bloom, and fostering a business model that's sustainable in the long-term.
"We're in a great spot right now, and I'm proud of what we're doing here at ProbablyMonsters," Ryan said. "I'm most excited when I look around and see our shared values of Respect, Trust, and Accountability, and Approachability being reflected by our teams. I'm excited when I see the progress our teams are making on their games, and know they're working sustainably in a positive and stable environment. I'm excited when I meet with our HR team to go over new benefits for our employees that are designed to foster long and healthy careers."
It's an undeniably respectable goal, and Ryan is optimistic about the company's ability to enact it. Game development is a notoriously harrowing business, so it's refreshing to see a company focused on its people first. Hopefully this can serve as a model for the future of the industry.