With Sony beginning the slow march to the PlayStation 5 reveal and Microsoft shifting to end-of-cycle hardware revisions, the sun is beginning to set on the current console generation.
This part of the hardware life cycle is often marked by the last wave of major first-party releases and third-party publishers flexing their muscles to milk every drop of power from existing hardware. The March 2019 NPD report on the United States video game industry gives us a look at how new releases are stacking up against the rest of the year so far and previous installments in returning franchises.
Despite a number of major releases in March, the United States video game industry saw declines across all segments. Hardware, software, accessories, and game cards were 11% lower than the same month last year, totaling $1.2 billion.
Hardware sales were the anchor, dropping 15% to $282 million. Software dropped 11% to $582 million, and accessories and game cards slid by 7% to $349 million. Gamepads were the top-selling accessory, besting headsets, which have seen a surge due to games like Fortnite and PUBG. Nintendo Switch was, again, the best-selling console of the month.
Pulling the camera back, the first three months of year only saw a modest decline of 2%, with software, accessories, and game cards failing to make up the shortfall from dipping hardware sales. The Switch also took the crown for the quarter in both number of units sold and total revenue.
The software segment is of particular note in the current NPD report. Kingdom Hearts III is the top-selling game of the year and the best-selling title in franchise history. Despite its explosive sales compared to other games in the franchise (and other releases this year), Kingdom Hearts III fell from first place in January to only third place in February (behind Anthem and Jump Force). It did not chart in the top 20 for this month at all, indicating a traditional, rapid decay in line with single-player, non-service titles.
March's top game, was The Division 2, which sits at number two for 2019 so far. NPD's Mat Piscatella reports that this was the sixth largest release in Ubisoft history and tracks with the company's track record of strong sophomore outings.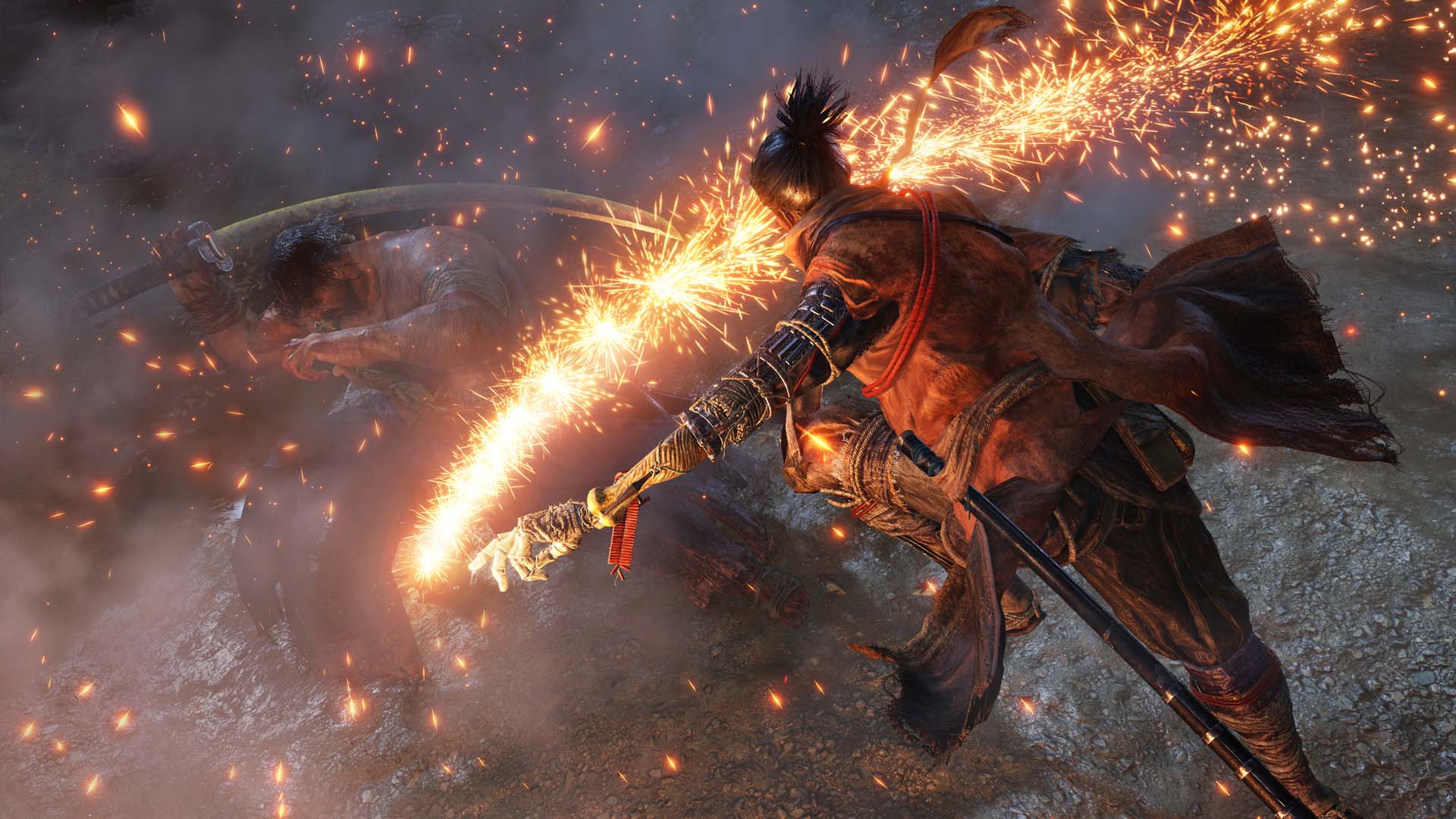 Sekiro: Shadows Die Twice was the second best-selling game in the US for March and currently holds the eighth spot in the full-year sales list. Like Kingdom Hearts III, Sekiro is a single player, non-service game. We'll be watching how it performs in the coming months to get a sense of how its revenue is tailing.
Another (primarily) single-player new release to watch is Devil May Cry 5, which took the fourth position on the March NPD list. It performed well against other entries in the series, but couldn't quite eclipse 2008's Devil May Cry 4 in its first month.
On the first-party front, Sony released MLB 19: The Show in March, which captured third place for the month. The series continues to grow, with its best launch in series history and for a baseball sim.
The full top 20 for March follows:
The Division 2 (PC sales not included)
Sekiro: Shadows Die Twice (PC sales not included)
Super Smash Bros. Ultimate (Digital sales not included)
Yoshi's Crafted World (Digital sales not included)
Call of Duty: Black Ops IIII (PC sales not included)
Anthem (PC sales not included)
Mario Kart 8 (Digital sales not included)
New Super Mario Bros. U Deluxe (Digital sales not included)
Minecraft (PS4 and Xbox One digital sales included)
Battlefield V (PC sales not included)
The Legend of Zelda: Breath of the Wild (Digital sales not included)
A few items stand out on this list. Following Gearbox's Borderlands announcements at PAX East, including an updated version of the series' first game, the original Borderlands charted at number 19.
Anthem's drop to number 11 from the top spot just one month after release should concern EA, which recently indefinitely delayed major features for the cooperative looter shooter. Among these are guilds, additional legendary contracts, leaderboards, and most notably, world-changing cataclysms. BioWare has added some much-needed quality of life improvements, including the ability to change loadouts mid-mission.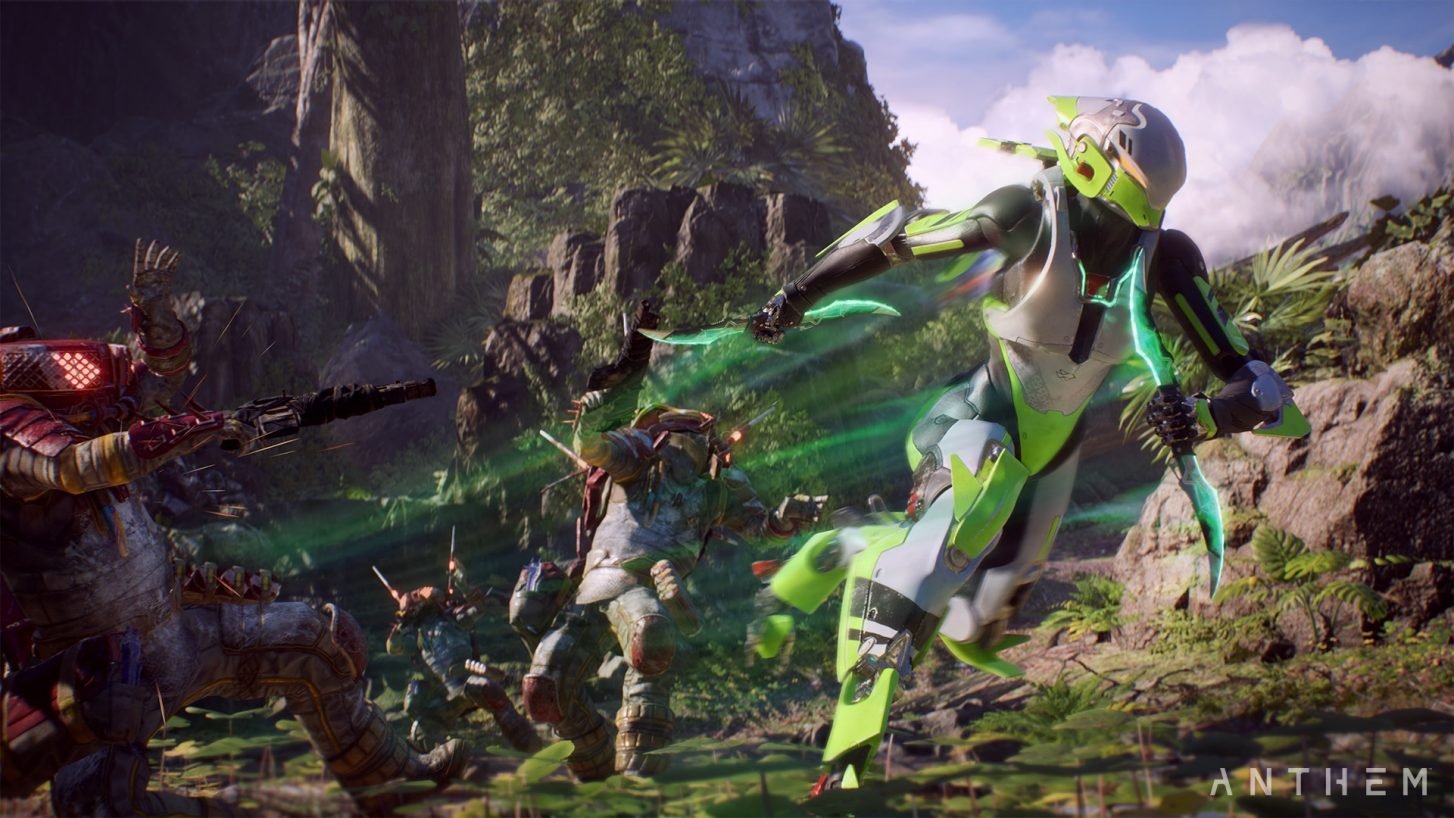 BioWare is making a shift toward games-as-a-service, and it's clearly facing a learning curve. It's too early to write Anthem off entirely (just look at other games that have drastically improved over time, like Diablo III, Warframe, and Final Fantasy XIV), but there is work to be done to retain the current player base, reacquire lapsed players, and bring in those waiting to see how BioWare fixes the game's early issues.
It's always worth calling out Grand Theft Auto V's re-emergence on the list, more than five years after release. We're also unsurprised to see that Mario Kart 8, Minecraft, and The Legend of Zelda: Breath of the Wild have staying power month-to-month.
While the monthly NPD report only covers the United States, it does give us a snapshot at the industry we can use to identify trends. With so many strong releases in the first quarter of the year, we'll be keeping an eye on which tail off quickly and those that make a home on the top 20 list.