Super Evil Megacorp, the developer behind popular cross-platform MOBA Vainglory, has announced that publishing duties for the five-year-old title will be handed off to Rogue Games. According to a statement, Rogue will take over all content creation for the game moving forward while Super Evil will shift focus to "new games and technology it is bringing to the market."
Mike DeLaet, CEO of Rogue Games, told GameDaily that the transition has been in the works for months.
"We've been working on this since early this summer, and it's really been more of a joint partnership between Rogue Games and Super Evil Megacorp," DeLaet said. "The Rogue Games team are all huge fans of Vainglory and this was an opportunity to give a new perspective to the game while allowing Super Evil Megacorp to focus their energy on their next big thing."
Kristian Segerstrale, CEO of Super Evil Megacorp, told GameDaily that Rogue will be bringing more resources and a fresh point of view to Vainglory. Of course, there is also a bittersweet element to handing off publishing duties.
"We are really proud of what we've achieved with Vainglory to date, reaching over 45 million players with the first cross-platform MOBA, pioneering mobile esports, and pushing the boundaries of player expectations for multiplayer games on mobile and more," Segerstrale said. "Rogue will bring new increased resourcing, ideas, and talent to managing Vainglory. We're deeply committed to the player community and are thrilled at the fresh thinking and direction that the Rogue team is able to provide to the game."
Launched in November 2014, Vainglory is an ambitious MOBA in the style of League of Legends and Dota 2. Where it sets itself apart, though, is with its cross-platform capabilities. The game is available on PC and mobile devices, with players from each platform mingling within any given match.
Vainglory has performed relatively well on the mobile platform, according to mobile analytics group Sensor Tower. Lifetime revenue for the game sits at $58.2 million across 32.3 million downloads, Sensor Tower's Sunny Chen told GameDaily. The U.S. accounts for the largest portion of Vainglory's overall revenue, while Chinese audiences have downloaded the game more than any other regions.
In May, Super Evil Megacorp announced that it was stepping away from mobile esports. With Vainglory in Rogue's hands now, the future of the game's esports presence is unclear.
"We will continue to leverage events to drive engagement with our community in Vainglory," DeLaet said. "This is a large part of what has made Vainglory successful to date and we plan to continue to do so."
"When we started Vainglory, there was no such thing as mobile esports," Segerstrale reminisced. "We take a lot of pride in helping pioneer the birth of the industry. We think it's still early days, however, and we're excited about the future for esports on all platforms. Vainglory has certainly benefited from the broader trend and will continue to do so."
According to DeLaet, there's a lot of pressure that comes along with taking control of a game that has accumulated five years' worth of players.
"This is why we are bringing some of the community managers from the Super Evil Megacorp team over to Rogue Games to ensure a smooth transition," he said. "It's also why our development team has been sitting with the original development team for weeks to make sure we fully understand the codebase end-to-end to make sure we know how the game works on all facets of the product."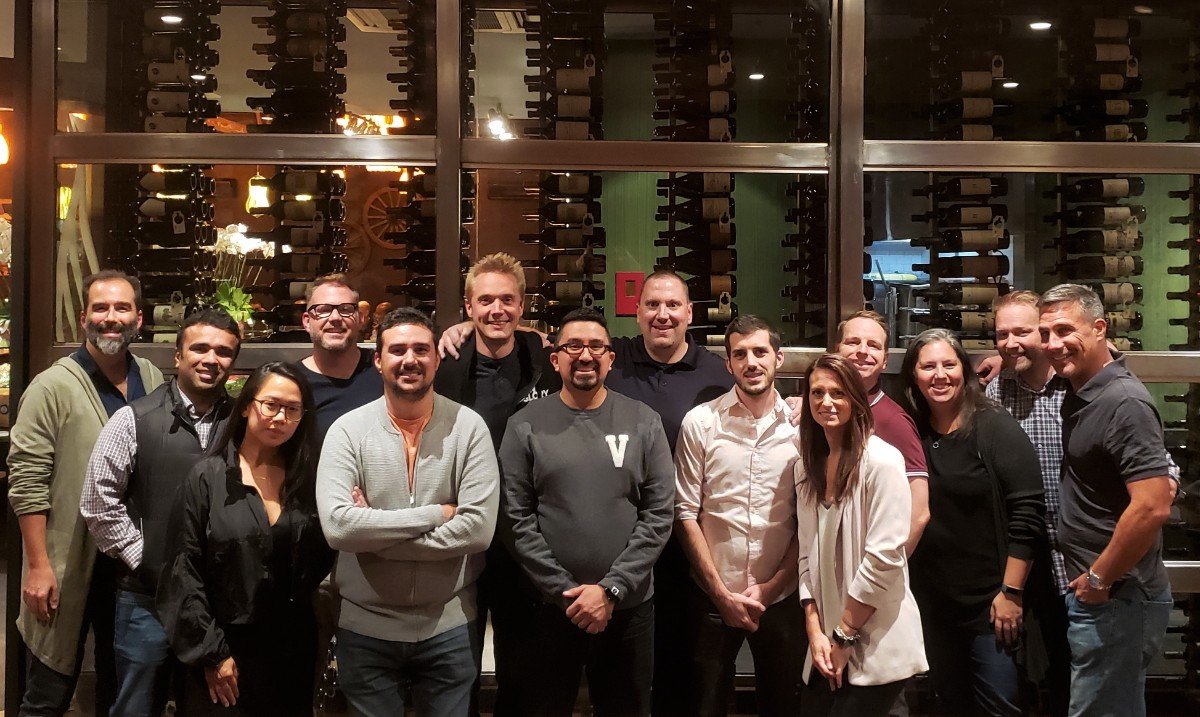 Beyond doing right by the community, DeLaet said that the complex nature of a full-featured MOBA makes the transition extra precarious. There are a lot of moving parts to juggle–like backend customer service and continued content development–that make stewardship of the game challenging and exciting.
Looking forward, Super Evil Megacorp is ready to build new games and experiences. Segerstrale said that the team has spent the last 18 months prototyping "groundbreaking new styles of gameplay for cross-platform play" with a cloud-first focus. By further leveraging the studio's E.V.I.L. engine, Segerstrale hopes to create something special in the near future–Super Evil's next game, codenamed "Project Spellfire," will be launching sometime next year.
To help fund its future endeavors, Super Evil Megacorp recently secured a $10.5 million investment from Andreessen Horowitz.
"This will allow us to double down on pursuing our cloud-first studio vision–evolving our tech, design, talent and company building approach for the next decade," Segerstrale explained. "Working ever closer to the minimum friction, maximum fidelity experience that feels native on all platforms, and that we expect players everywhere will come to demand."
Rogue Games has been a very active participant in the recent launch of Apple Arcade. As of this writing, Rogue has published three titles for the platform, which might cause speculation about Vainglory's future on mobile. DeLaet said that the game will remain a free-to-play game on all platforms, and that Rogue will continue to be committed to Apple Arcade going forward.
At only one year old, Rogue Games has already leveraged the impressive resumes of its team into a sizable impact on the games industry. From substantial investments to bringing on more big industry names, Rogue's pursuit of dominance in the mobile sector has been relentless. Given these past business moves, taking over Vainglory seems to fall perfectly in line with its vision.