A group of industry veterans have assembled to form Rogue, a new game publishing label that will focus on mobile games. The mobile market is notoriously difficult to navigate, but given the collective experience of the team, Rogue appears to be well-equipped for the challenge.
Rogue was founded by Mike DeLaet who spent the last four years at Kabam, the publisher behind some of the most successful games on mobile platforms including Marvel Contest of Champions and Kingdoms of Camelot. Two years ago, Kabam was purchased by Netmarble Games for a tidy sum.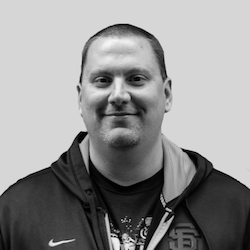 Also on the team is Matt Casamassina, one of the founders of IGN, where he served as Editor-in-Chief for 6 years. More recently, he worked as the manager of the games editorial team at Apple. Casamassina will serve as Rogue's chief strategy officer. He says that Rogue takes an extremely detail oriented approach to its publishing work.
"We're obsessed with the highest level of polish, which is why we labor over the details. Maybe a little too much at times, honestly," Casamassina tells GameDaily. "Really fluid UI / UX. Streamlined control and gameplay flow. Presentational pop. When possible, experiences that run at 60 frames per second. So we've gone out and signed folks like David Marquardt, who made the best-in-class twitch action game Glitch Dash, and we're developing future projects with these super talented indie innovators. And then on the other side of things, we don't believe truly great games have a shelf life, especially in an industry where games as a service is so prevalent. So some of the titles we've picked up, from the incredibly popular Chaos Battle League to the timeless Olo, are legacy hits. But we have no intention of sunsetting them. We're updating them for new hardware, adding new modes and content, making them fresh and relevant again. Bringing them to new audiences. As we announce and launch more games, you're going to see a portfolio of fantastic all-new efforts and also some of our favorite classics, but revamped and revitalized."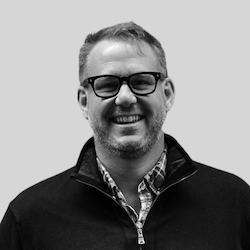 Rogue's launch lineup of games also includes titles such as Rumble Heroes, Tasty Brains, Go Boom!, and Ladder Up!.
The team is rounded out by chief operating officer Eric Williams, formerly of NextRadio, and director of technology Chinmay Banker, an ex-Kabam technical project manager.
"We come from Apple, Kabam, IGN, Glu, Sprint, Activision, Sony, TreyArch and more, and we've all been doing this for 20-plus years," Casamassina says. "Our developer partners are able to tap into our knowhow, resources, and relationships to improve their games and find audiences. And I think if we're doing our jobs, the rest comes naturally. Our games stand out on their own because they're great. It's our jobs to enhance, optimize and amplify, from the early days of qualitative feedback to post-release promotion."
Rogue's formation comes at a time when the mobile market is booming despite being flooded with clones and marred by other sketchy business practices. It will be interesting to see how the team manages to walk the minefield of IP protection, maintaining positive public relations, and publishing original games.
"This is going to sound a little contrived, so I apologize, but it's the truth," Casamassina says. "Our biggest challenge right now is keeping up. We're an upstart studio, but nobody at Rogue is a stranger to the games space, we've got relationships for days, and it's been difficult to choose our partners. It's a great problem to have so I'm not complaining. The mobile games space is one gigantic opportunity, as far as I'm concerned. It's evolving daily. And those who change with it will be around to reap the benefits. We think Rogue and its partners are poised to blow up over the months and years to come."
Thanks to the its collective talent and experience Rogue certainly seems primed for success, but the games industry can be fickle. Hopefully Rogue can find a foothold in the constantly-shifting landscape.