Shawn Layden, the chairman of Sony Worldwide Studios, is to leave after a 30+ year career at Sony.
PlayStation announced in a tweet on September 30 just after 7pm EDT/4pm PDT/midnight UK time, with little fanfare: "It is with great emotion that we announce that Worldwide Studios Chairman Shawn Layden will be departing SIE. His visionary leadership will be greatly missed. We wish him success in future endeavors and are deeply grateful for his years of service. Thanks for everything, Shawn!"
This announcement provided little fanfare on the announcement, especially for someone who has had a long and distinguished career at PlayStation and Sony. Layden himself hasn't tweeted anything on his own personal Twitter account as of publication. GameDaily reached out to Sony for comment, but didn't receive a response before publication.
In a follow up with Polygon, Sony said there was "no other information at this moment."
Layden joined Sony in 1987 as a communications assistant to Sony co-founder Akio Morita before heading from Japan to Europe in the late 90s as head of international game development at Studio London and then as VP of Sony Computer Entertainment Europe. He then took up the mantle as head of Sony Computer Entertainment Japan from 2007 to 2010 before going on to set up the foundation of what would be Sony Network Entertainment, taking the roles of EVP and COO of the arm.
Layden took charge of Sony Interactive Entertainment America in 2014 following the departure of former president and CEO, Jack Tretton. In 2016, he became chairman of Sony's Worldwide Studios following the rebranding of Sony Interactive Entertainment (a merger of Sony Computer Entertainment and Sony Network Entertainment) that same year alongside his then-charge at SIEA.
In his time as chairman of WWS, Layden has overseen PlayStation's golden period, with multiple Game of the Year winners and nominees, including Marvel's Spider-Man. Layden was the face of the deal that brought Insomniac Games into the Sony first-party studio family, which was finalized in August 2019, and the person who greenlit the project.
Layden's departure is just one internal executive shakeup at Sony Interactive Entertainment. SIE Japan-Asia president and SIE Japan director Atsushi Morita has departed his roles effective immediately, according to a tweet from the Wall Street Journal's Takashi Mochizuki. SIE CFO Kazuhiko Takeda will take over as president of SIEJA, although a replacement has yet to be announced for Morita's role as director of SIEJ. It's worth noting that, as pointed out by Mochizuki, Morita was at the age (60) where the Japanese workforce tends to retire anyway.
Layden's exit comes at a time of transitional upheaval, and not just with the next-gen PlayStation 5 looming. There's also the possibility of an internal power struggle, which appears to stem from a corporate restructure back in April 2018, which is when Sony Interactive Entertainment truly went global.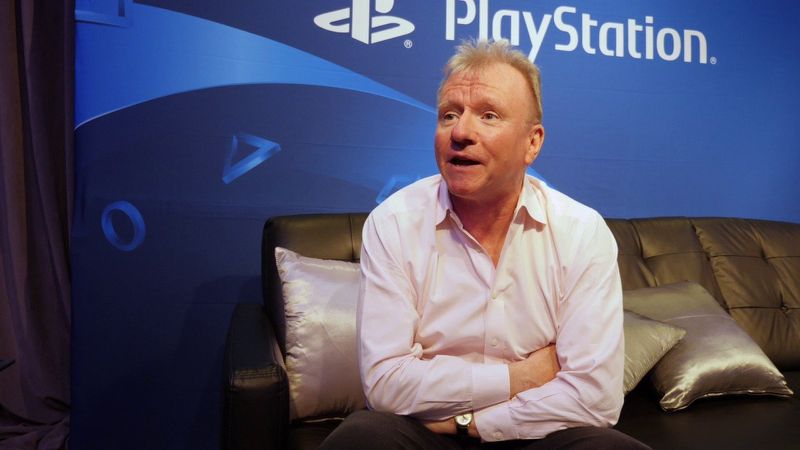 At that time, Sony announced a reshuffle that saw then-PlayStation president John Kodera take control of the Americas and Japan/Asia. Deputy president Jim Ryan assumed responsibility for Europe. Additionally, all sales and marketing divisions within America, Europe, and Japan-Asia were to report to Ryan. Meanwhile, Layden was to "concentrate his focus on WWS continuing to provide platform-defining content that helps drive the growth of SIE." WWS is regarded as a side project, albeit a significant one, within the bigger picture of SIE management. Ryan and Kodera run the bulk of the operation, with Layden's position as chairman created specifically with him in mind.
In February, Ryan was announced as the new president and CEO of Sony Interactive Entertainment Worldwide less than a year after being named deputy president. Ryan effectively swapped titles with Kodera, who was tasked to provide an emphasis on user experiences and network services. It's worth bearing in mind that Kodera was only president and CEO for 15 months, having taken over from Andrew House in October 2017.
The biggest issue in merging SIEA, SIEE, and SIEJA is the cavernous difference in product marketplaces. Marketing a product in the North/South American markets is vastly different than doing so in Europe. And neither aligns with how sales work in Japan and Asia.. Suddenly, three teams were working on the same thing without much clarity in reporting structure. This has created chaos, as SIE adjusted to a global mindset. Additionally, Sony reorganization typically impacts senior vice president level and higher, with lower level employees facing a "rolling restructure" as higher-ups figure things out how to manage shifting teams on the fly.
As the perceived power struggle between Ryan and Layden comes to a head,, it's starting to affect the upcoming next-gen transition. An employee at a major third-party publisher with direct knowledge of the situation has told GameDaily the confusion resulting from the global reorganization has made the switch, already difficult as is, even more concerning.
Speaking under the condition of anonymity, GameDaily's source relayed what their company is facing.
"This is the least amount of clarity we've ever had on a new console this close to transition," the source said. "I believe that the [global restructuring] is exponentially exacerbating the already difficult process of transitioning to a new generation. And now we're getting nervous. Read: very nervous."
The third-party nervousness around the PS5's imminent launch isn't directly attributable to either leader, but there has been a fair amount of internal secrecy so that data and information isn't leaked before launch. Internal teams are slow to receive word about the new console, which means that third-party developers and publishers are being kept in the dark far more than in past cycles.
There are certainly more questions as to what to expect under Ryan's leadership now that Layden is gone, including Ryan's philosophy for the PlayStation 5's expected 2020 launch, in addition to his approach to Worldwide Studios. Back in July, before the Insomniac deal was announced, Ryan said in an interview with Japanese press the company was interested in acquiring developers.
One point where Layden and Ryan clashed on was cross-platform services, specifically cross-play. In an interview with Eurogamer from 2017, Ryan defended Sony's then-stance of not allowing cross-play, specifically Minecraft on PlayStation 4, saying the platform has "got to be mindful of our responsibility to our install base. Exposing what in many cases are children to external influences we have no ability to manage or look after, it's something we have to think about very carefully."
Comparatively, Layden was more open to the feature. Layden spoke at GameLab 2018 in Barcelona: "I'm confident we'll get to a solution which will be understood and accepted by our gaming community, while at the same time supporting our business."
A few months later, Sony introduced a cross-play beta across all platforms, starting with Fortnite. The growing list of games that enable cross-play across a variation of PS4, Xbox One, Switch, mobile devices and PC has grown since then, including the upcoming Call of Duty: Modern Warfare, Rocket League, and, as of today, PlayerUnknown's Battlegrounds.
Another key point that Ryan has wanted to build around is cloud gaming. In June, speaking with the Financial Times, he said it was "really going to start to push" its cloud service PlayStation Now "hard this year and in years to follow" after the service sputtered out of the gates and with increasing competition from Google Stadia, Microsoft's Project xCloud, and even other subscription services such as Xbox Game Pass.
Ryan's words are starting to come to fruition: Sony announced today a reduction to the entry point for PlayStation Now subs from $19.99 a month to $9.99, with the inclusion of marquee games for the service to stream or natively download, including God of War, Uncharted 4, inFamous: Second Son, and Grand Theft Auto V, the latter being an exclusive to PS Now "to the best of my knowledge," Ryan said in an interview with Wired.
"While PS Now cannot compete with the first-party day and date releases Microsoft bundles into Xbox Game Pass, PS Now's offer of streaming, and a bigger catalogue of games, at a similar price point, makes Sony's service a lot more competitive," IHS Markit analyst Piers Harding-Rolls said in a note sent out after the announcement.
"The addition of heavy hitting titles such as GTA V, God of War, Uncharted 4 and Infamous Second Son for 3 months, with the promise to rotate in other popular titles after this period, will drive more trials of the service and the subscription base. Enhanced ad-spend and marketing will help expose a broader audience to the PS Now proposition."
In comparison, when speaking to CNET before his D.I.C.E. keynote, Layden said that while the cloud was something PlayStation wanted to keep "current" with, he mentioned "there's much life left" for natively playing a game on local hardware via disc or download.
Between the cross-play stuff and the PS Now announcement, you get an idea of two men who wanted to run PlayStation in different ways with competing philosophies. Layden appeared to be more open with cross-play than Ryan was. However, Ryan is making cloud a bigger deal now than Layden did within PlayStation with today's announcement of PS Now.
Whereas Layden, who appeared on stage with former Nintendo of America head, Reggie Fils-Aime, and Xbox boss, Phil Spencer, during last year's Game Awards, Ryan's approach appears to be much more old-school business. The only surety we have is that this internal executive shift is going to continue to ripple out, but time will tell as to whether or not it's an effective, positive change or just another drop in a perceived sea of chaos.