We're a few weeks into 2019, primed for the first big news beat from any of the Big Three platform holders: Sony, Microsoft, and Nintendo.
Sony has no public-facing E3 presence this year, the closest short-term event will be an industry-facing presentation by SIEA boss Shawn Layden that will keynote DICE 2019 next month. Meanwhile, Microsoft has been fairly quiet, outside of the odd trickle of announcements for Xbox Game Pass. And we've no idea what Nintendo has planned for this year, but history dictates we're likely due a Nintendo Direct soon that'll likely detail what it has planned for the first half of the year at least.
Regardless of the relative radio silence, 2019 is shaping up to be a massive year for PlayStation, Xbox and Nintendo as new games hit the PS4, Xbox One and Nintendo Switch; how each company will evolve on key services (Xbox Game Pass); and, more importantly, whether we'll see the beginning of the next-generation this year.
GameDaily.biz has reached out to several analysts on what to expect from 2019 from all three first-parties. And if their predictions are anything, we're in for a bonkers year.
What to expect from Sony and PlayStation in 2019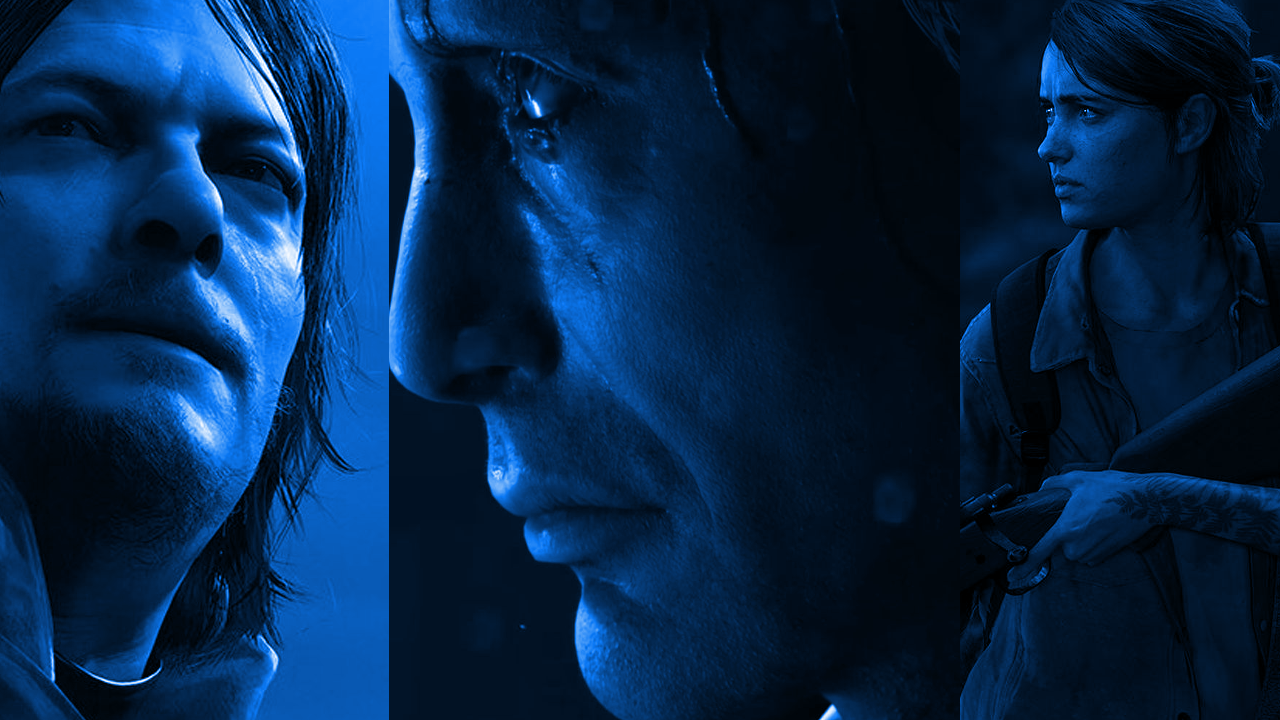 Sony had a massive 2018, with PlayStation 4 swinging from sales success to sales success on hardware and software levels. They recently announced at CES that PS4 worldwide sales reached 91.6 million units as of December 31 last year.
With 2018's numbers definitively in the bank, Sony looks like it will hit 100 million units sold for PS4 in 2019. But can they reach the numbers of the PlayStation 2, the highest selling console of all time?
According to all three analysts we spoke to, it's not likely that the PlayStation 4 will reach the heights of the PlayStation 2.
"I think the PS4 is a big success story for Sony," Kantan Games' Dr Serkan Toto told GameDaily, "but I think no home console will come even close to the PS2 numbers anymore. Too many things in the business changed."
IHS Markit's Piers Harding-Rolls and DFC Intelligence's David Cole are on the same wavelength as Toto, but have different guesses on where it will end overall. Harding-Rolls estimates at least 110 million PS4s will be sold by the end of this year, per IHS Markit's predictions. Cole went a bit bigger, though.
"Our forecasts for PS4 have it topping out at 135 million units," said Cole. "There is no way it will reach that level by the end of this year. The most a console system has ever sold in a year is under 30 million. The PS4 has never sold more than 20 million in a year. 15 million this year would be solid."
It helps PS4's success from last year that the system's two marquee games for the system last year were not only critical successes, but sales successes as well: Marvel's Spider-Man by Insomniac Games sold 3.3 million units in its first three days to become the fastest selling PS4 exclusive to date, and has since sold more than 9 million units as of the end of November.
God of War – which signaled the return of the series after a five-year hiatus in a massive way, as well as creative director Cory Barlog's homecoming to developer Sony Santa Monica – sold 3.1 million units in its first three days on sale and 5 million units in its first month, to say the least of it winning Game of the Year at The Game Awards and topping a majority of end of year lists over the likes of Red Dead Redemption II.
Expect a bigger 2019 on Team PlayStation on PS4, however. Media Molecule's Dreams is currently in the middle of a closed beta ahead of a full launch later this year, while Sony Bend's Days Gone is ramping up marketing as of last week ahead of an April 26 launch (another gameplay video dropped earlier today).
But PlayStation's big launches for 2019 will likely come down to two triple-A (potentially console-moving) games, just as it did in 2018. One likely launch will be the much-anticipated The Last of Us: Part II from Naughty Dog. The other being the strange but still fascinating new IP by Hideo Kojima in his first title post-Konami/Metal Gear Solid in Kojima Productions' Death Stranding, starring Norman Reedus, Mads Mikkelsen, Troy Baker and Lea Seydoux.
Harding-Rolls said it's "less likely" we'll get surprise announcements and releases for PS4 as things start transitioning to the next-generation. Cole, though, reckoned things aren't too far in the transition to expect some surprises still.
"We are definitely not too far into the transition for new software surprises. The PlayStation 4 is now a top gaming platform for AAA products and PS5 is a long way off from being anywhere close. Even when it launches it will take time to build a base. Not just Sony, but other publishers could, and should, surprise us with major new projects for the PS4."
2019 isn't expected to be entirely be about PS4, mind you.
It's widely assumed that Sony will lift the veil on its successor, PlayStation 5, at some point this year ahead of a potential early 2020 launch. Everything else is an unknown on what to expect for the system right. Toto did add he expects at least one of the the heavy hitting first-party PS4 games – such as The Last Of Us II, Death Stranding and Sucker Punch's Ghost of Tsushima – to be brought over to the next-gen machine, alongside its PS4 brethren.
"I think that there is a high chance all of these games will be available on the PS5 eventually, either at launch or later as ports," he said. "If timing allows, Sony could do what Nintendo did with Zelda: Breath Of The Wild and launch one of these high-profile games for the current and next gen system at the same time."
But the biggest question in regards to PS5's reveal isn't so much if it's happening, but when exactly and – most importantly – how?
With no E3 presence this year at all, for the first time since it started attending back in 1994, Sony's North American arm is going to either have to rely on PlayStation Experience (its dedicated event that, outside of last year, has been annually held in December) or leaning on digital presentations, like Nintendo has been. Either delivery method, physical events or digital ones, has its own unique set of challenges.
Back in November, Harding-Rolls told me in the aftermath of Sony's E3 departure he felt there was some "experimentation" on their part in how it would deliver news. Speaking more recently, he said that "all options" were on the table.
"Sony may announce at any of the other major games events or run its own so it has more control over the messaging and set up."
But Sony could also do their own events, according to Toto. And noted they need to with games still launching on PlayStation 4 this year and the need to ramp up marketing for them.
"Sony pulling out of E3 is a significant move, and I do believe that they will try to replace that with a Sony-exclusive event or a series of events," he said. "There are still too many hits on the horizon for PS4 this year, and Sony needs a way to cover them and drum up interest."
For Cole, Sony needs to have its messaging beyond those who are already wired in to specialist games websites – whether they're consumer or industry-facing – and beyond those who post on Resetera. In other words, Sony will have to work hard to keep their messaging accessible for the mainstream consumer.
"In my mind there is a ton of resources for the dedicated gamer online," he said. "However, in most cases, that is already a converted audience. The challenge is reaching the more casual audience. This is the crowd that doesn't go online to read reports, articles, newsletters. I think they need to do a better job spoon feeding the message."
He'd add an example of how Sony can provide better messaging to the non-hardcore audience of PlayStation users.
"The PlayStation brand is somewhat confused. PlayStation Vue is a video streaming service that works on many different platforms, not just a PlayStation. Many consumers we have talked to think it only works on a PS4. That is a message that needs to be spoon feed to an audience that doesn't necessarily look into every detail. I think Sony needs to get a bigger message out that reaches beyond the core gamer."
Sony Corp president and CEO Kenchiro Yoshida said in a pre-CES interview with The New York Times that he wanted to integrate PlayStation Network into more of Sony's entertainment properties, such as the films and TV shows they produce at Sony Pictures and Sony Pictures Television, to users.
The last time there was a massive emphasis on mixing gaming with entertainment content was back in the 'TVTVTVsportsTV' era of Xbox One when Don Mattrick was head of Xbox, a message that was one of many reasons why core consumers were driven towards PlayStation 4 ahead of its launch.
Cole reckons Microsoft's past mistakes can be used as a roadblock navigator for Sony.
"I don't think Sony's situation it is anything like the Microsoft deal," he said. "Sony is at its best when it reaches a broad audience of both core users and a larger base. That was true from its start in consumer electronics when Sony's brand represented products for both the sophisticated user and the more casual user. It continued with the PlayStation 2 when Sony was known for a broad range of products like the EyeToy and Singstar. These reached a non-core gamer audience and really helped drive the base in Europe. The core gamer base was free to ignore those products."
"As long as you don't ignore the core user base it is fine to look to expand your base."
He added: "Microsoft's approach was a mess, but it can be a reminder of what not to do. Microsoft tried to force users to the Kinect in a high-priced system that was inferior to what Sony was delivering. Sony is now competing with companies like Amazon and Google that do have a huge base of users. I think Sony's base of gamers are a solid competitive edge. However, they do need to look to expand that audience."
But by his own admission, Toto is confused as to what Yoshida has planned.
"You can do more than just playing games with a PS4, too, but one of the main reasons why Sony beat Microsoft this generation was the focus on gaming. At launch of the Xbox One, Microsoft wanted the device to be a swiss army knife for all sorts of content. That was a mistake, and I believe nothing fundamental has changed since then for Sony to change their minds."
Added Harding-Rolls: "I think Sony has learnt from Microsoft's positioning challenges in the run up to the Xbox One launch. However this is an opportunity here to leverage the very engaged PlayStation userbase. The best approach is to keep it centred on gaming, not lead with other entertainment."