Sony reported its second quarter results today, revealing an increase in net income but a slight dip in revenues due to exchange rates. Notably, Sony's Game & Network Services Segment, home to the PlayStation business, suffered a 17% decrease in sales to 454.4 billion yen ($4.18 billion) and an even worse drop (28%) in operating income to 65 billion yen ($597.6 million). Sony made it clear that both software and hardware were to blame for the weaker performance.
A tough comparison with last year's Spider-Man, which has sold 13.2 million units to date (and likely factored into Sony's decision to acquire Insomniac Games), along with the recent delay of Naughty Dog's The Last of Us 2 to May 2020, were both big factors in the PlayStation division's slower software sales. Total software revenue, combining physical and digital, fell from 317 billion yen ($2.91 billion) a year ago to 255.6 billion yen ($2.35 billion) this quarter.
"The three most significant reasons for the decrease in expected profit year-on-year are a decrease in first-party software sales resulting from the postponement of The Last of Us Part II… a decrease in third-party software sales resulting from a deceleration of free to play titles, and the negative impact of exchange rates," Sony commented.
PlayStation hardware sales were also lower than expected, as the PS4 sold another 2.8 million units during Q2, down from 3.9 million a year earlier. That said, PS4 has had a very good sales run since launching back in 2013 and its lifetime shipments now stand at 102.8 million units. As GameSpot points out, these extra few million units mean that PS4 is now the second-best selling console ever, ahead of the Nintendo Wii's tally just shy of 102 million but behind the PS2, which has sold more than 150 million units.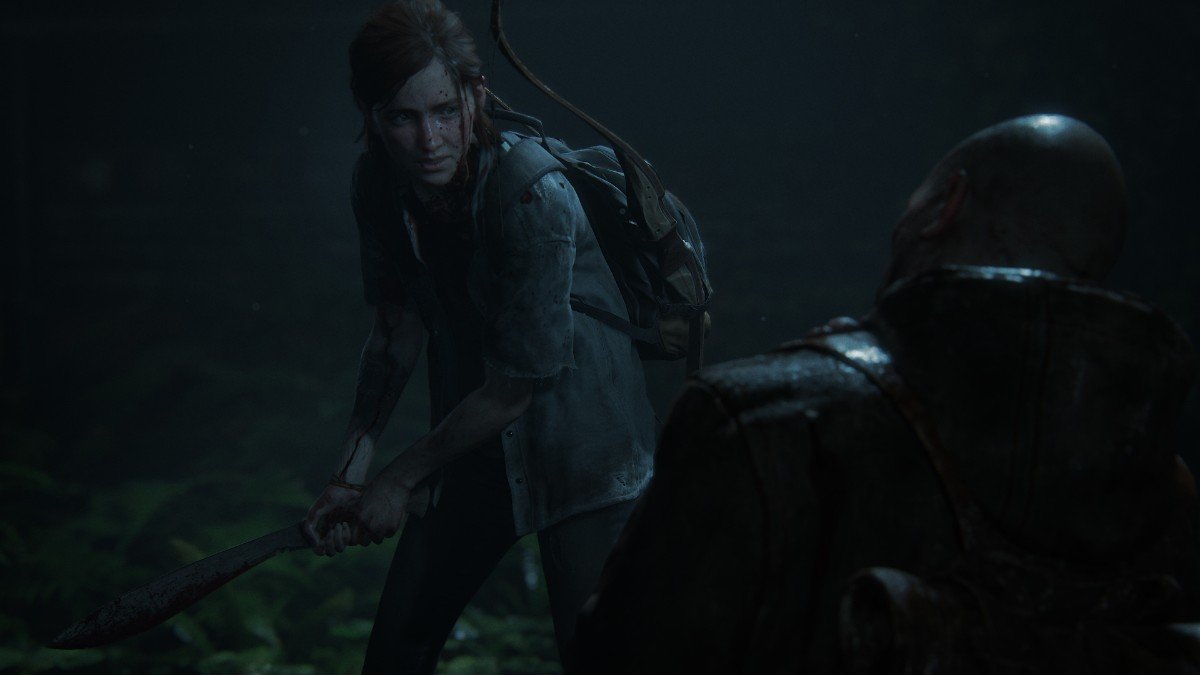 The overall performance has led Sony to revise its sales forecast downward for the full fiscal year ending next March to 2 trillion yen and its operating income forecast to 240 billion yen. Management said that this will have a direct impact on how the company deals with PlayStation costs over the next 12 months.
"Since fiscal year sales are expected to decrease, we plan to constrain various costs, including marketing expenses, to a level below that of the previous fiscal year. However, operating expenses in the aggregate are expected to increase due to an increase in development costs for the next generation console PlayStation 5," the company explained.
With PS5 only a year away and PS4 having sold so well this generation, it's not a shock to see hardware sales now on the decline. That said, Sony did note that "hardware profit is expected to increase slightly as a decrease in unit sales is offset by hardware cost reductions."
With Hideo Kojima's Death Stranding about to launch, and the aforementioned The Last of Us 2 on its way next year, Sony has reason to believe it can still lure some people into the PS4 ecosystem who haven't yet taken the plunge.
"Sony will try to squeeze as much money out of the PS4 as long as possible, and why wouldn't they? The install base reached an incredible scale and there are still several blockbusters expected to launch, which is why I believe the console won't just go away anytime soon," Kantan Games' Dr. Serkan Toto told GameDaily. "However, the PS5 will of course get Sony's attention in 2020, especially as Microsoft will do everything they can to strike back this generation."
Sony said that the launch of the PS5 will be the "most important step in strengthening the PlayStation platform," and that "development of the PS5 is progressing according to plan and we believe development of game titles by our software development partners is progressing smoothly."
This generation has seen Sony dominate Microsoft in hardware sales, but the Xbox team has long since pivoted to a strategy that stresses services. Subscriptions to Xbox Live and Xbox Game Pass are now the lifeblood of the Xbox business. Sony has not been standing still, however. PlayStation Plus active subscriptions are now at an all-time high of 36.9 million, meaning more than a third of all PS4 owners are actively engaged with the service. Sony expects this momentum to continue, and is likely looking at how to invest and grow the subscription as it prepares for the next generation.
"Profit from network services, primarily PlayStation Plus is expected to increase significantly due to a steady increase in subscribers," the company stated as one of the main bright spots in its report.
"I think going forward, just like almost everybody else, Sony will try to strengthen its gaming-as-a-service, streaming and subscription services," Toto added. "PS Plus has been a success story for quite some time now, and the recent aggressive price cut for PS Now indicates Sony [is trying] to breathe new life into that service as well. I am expecting a PS Plus and PS Now bundle offering in the next few months."
A bundle would be an interesting strategy. The merger of cloud gaming with subscriptions in the industry feels inevitable, and it's likely where Xbox Game Pass is headed with Project xCloud as well. And as much talk as there is about xCloud and Google Stadia, it's PS Now that's been on the market for five years and has the clear lead. In its earnings report, Sony confirmed that subscribers to PS Now have exceeded 1 million people as of this month. Moreover, Sony said it's targeting 50% growth annually, which would take the subscriber base to 1.5 million next year, on time for the PS5 launch (if Sony can hit its target). That's nothing to sneeze at given how nascent cloud gaming is and how important content is to subscriber growth — and Sony's studio system excels at pumping out strong content.
"Sony has a pretty big advantage in being both strong in hardware and services," said DFC Intelligence's David Cole. "PS Now is now priced competitively with Game Pass — actually arguably better if you add in discounts Sony gives on an annual subscription. The way I looked at it Xbox Ultimate with Game Pass, Gold (plus Spotify) is $180 year. PS Now and PS Plus bundle is $120 year… Also a better deal than Google Stadia. For most subscription services, the numbers don't add up unless you do bundling. Sony has a lot of bundling options."
The one misstep that Sony suffered when it comes to services was the demise of PlayStation Vue, but that has more to do with the incredibly competitive TV industry, which continues to get more crowded with Disney Plus, Apple TV Plus and more, than it does with PlayStation itself.
"It made sense for Sony, which runs Sony Pictures, to explore movie streaming. But PS Vue was dead on arrival, and it's better they close down the service now. The competition in this field increased drastically this year," Toto agreed.
As a business PlayStation remains in fantastic shape, but there is still some concern about the recent restructuring at Sony that ultimately led to the departure of Sony Worldwide Studios chairman Shawn Layden. Whereas the different PlayStation division across the globe (SIEE, SIEA, SIEJA) previously had plenty of autonomy, the restructuring appears to have ceded more governance to corporate headquarters in Japan, which is not all that different than how Nintendo runs its global operation. The last thing Sony would want is for any disjointed hierarchy to affect its incredible flow of content from across the world.
"Lack of solid corporate organization could be Sony's downfall," Cole warned. "Europe was always Sony's strong point. There must be concern about more movement to both the U.S. and Japan. Japan dictating to the U.S., the U.S. dictating to Europe starts to become an unruly game of telephone. A bigger concern is Kaz Hirai retired. He came from the game division in both U.S. and Japan and was the reason for much of Sony's recent success. Without him and others, Sony seems somewhat rudderless."
Sony is too smart and has too much talent to go rudderless for long. You can bet that the company is planning its next steps carefully, as it needs to present a strong public face while steering its ship towards PS5.