Despite numerous games from fiscal year (FY) 2019 helping to drive sales, Square Enix has seen its profits decline Year-over-Year (YoY). An 8.2% increase in net sales to ¥271 billion ($2.5 billion) was not enough to offset a 28.5% drop in profits of ¥18.46 billion ($169 million).
Specifically, Square Enix's digital entertainment arm, which is where its videogames portion comes from, saw its net sales go up to ¥204.59 billion ($1.87 billion), nearly 7% higher versus the previous financial year. However, its operating profit came in at ¥29.06 billion ($266 million), a tumble of 33.1% over last year.
Even with a release slate in FY 2019 that included the excellent Octopath Traveller, Eidos Montreal's Shadow of the Tomb Raider, Avalanche Studios' Just Cause 4, and the long-awaited Kingdom Hearts III, it was a lineup that returned "higher costs associated with the release of the new titles," according to Square Enix despite being revenue drivers.
Its mobile and browser games arm came in "below expectations", while its MMORPG arm saw revenue and operating income fall YoY. Expect a boost to it with the new Final Fantasy XIV expansion Shadowbringers coming in July to PC and PS4, and the company did say in its Q&A session to investors afterwards via tweets by the Wall Street Journal's Takashi Mochizuki that subscriptions for online games, especially FFXIV, remained solid.
Square also confirmed a 60/40 split in packaged and digital sales, with combined sales coming in at 26.55 million units for the year, up 2.8 million units from last year. It did note it expects a decrease in unit sales for FY20 of 18.27 million units.
According to more info by Mochizuki, Square Enix said that January's launch of Kingdom Hearts III was successful, adding it was looking to continue on its success with DLC. Game director Tetsuya Nomura announced at the end of last month new content for the game would be coming soon that'd act as the game's Final Mix content. It added that sales of Octopath Traveller were "stable". The PC version of the former Switch exclusive, announced in mid-April, launches June 7.
Front Mission spin-off, Left Alive, didn't sell. The game's team featured talent that worked on Armored Core, past Front Mission games, and included former Metal Gear and Death Stranding art director Yoji Shinkawa. The game, which launched in March, saw "very disappointing" sales, per Mochizuki.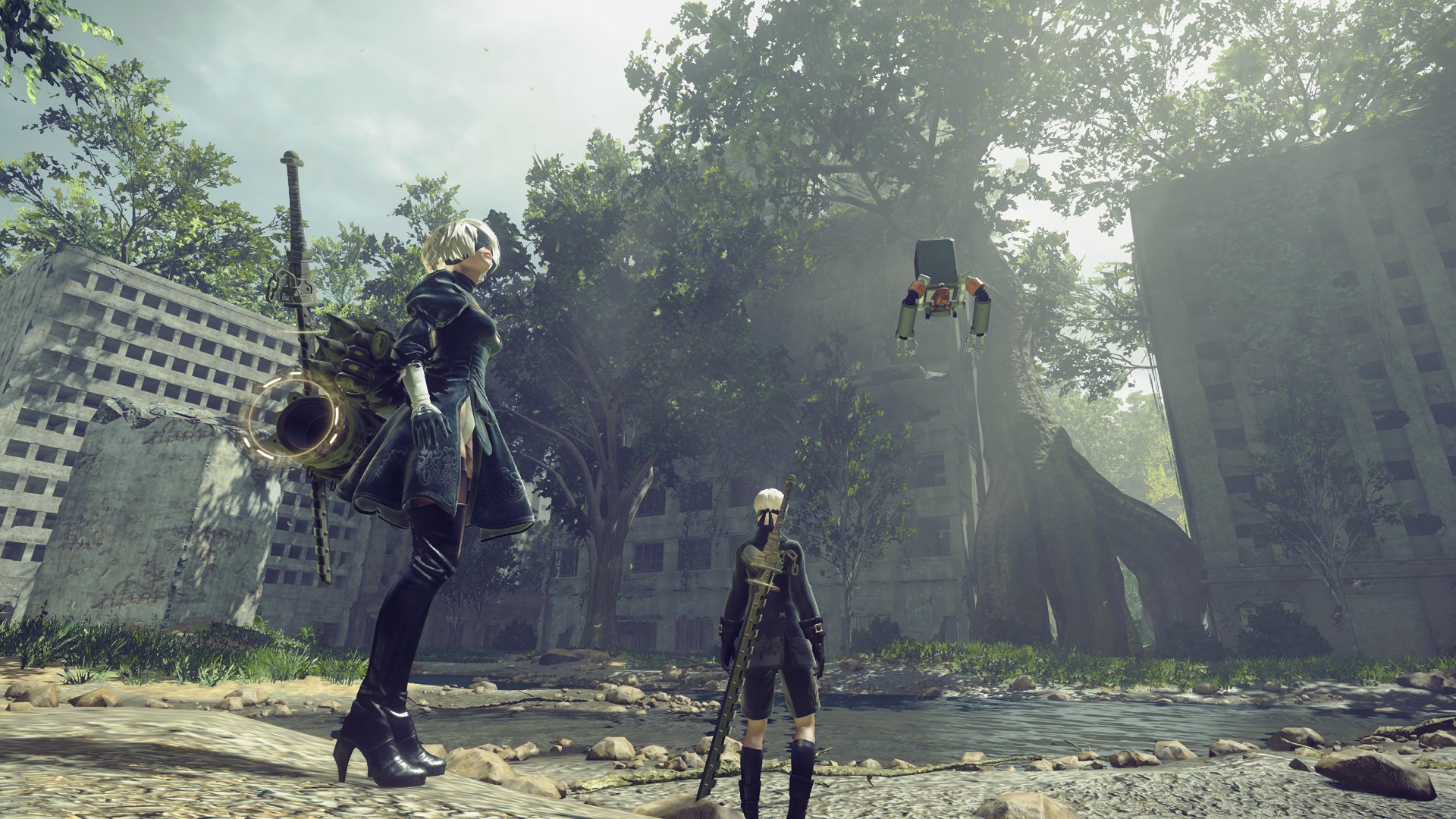 On the other side of the sales coin, Nier Automata, Square Enix and Platinum Games' darling, has continued to sell well since its launch in March 2017. Nier Automata has now sold 4 million copies, including its recent Game of the Year edition. The RPG also launched a digital-only Xbox One 'Become As Gods' edition last June in addition to previously-released PS4 and PC versions. The ongoing success of Nier Automata should strengthen Square Enix's previously announced plans to help grow the IP into an ongoing franchise.
As for FY 2020, Square Enix plans to put out the bulk of its lineup for the "last half of the term". according to Mochizuki, therefore it's "not expecting huge profit contribution from them this FY." In regards to game announcements, it has stuff planned for E3 and even sooner, noting it'll make public stuff "later this month."
In fact, its rollout already begun last week with one already hugely anticipated game: the Final Fantasy VII Remake. The long-awaited remake, first revealed back at E3 2015 during Sony's press conference that year, got its first showing in three-and-a-half years at the end of last week's State of Play, the second episode of the PlayStation-themed, Direct-like presentation hosted by Sony.
Square Enix confirmed that more would be unveiled of the game in June, more than likely at the publisher's planned E3 press conference as well as a special orchestra concert for the game that is taking place the night before the press conference on June 9.
But even then, that may not be Square Enix's big thing for the show. We've still yet to see a full unveil of Crystal Dynamics' Avengers Project that it announced back in 2016 as part of a deal between the publisher and Marvel. And with Avengers: Endgame still running rampant in cinemas, continuing to break records and more than likely about to topple Avatar as the highest-grossing film of all time by the time we get to Los Angeles in four weeks, the timing would be perfect for it to finally emerge.
One thing is certain, though: we'll get a better idea of what Square Enix's FY 2020 will look like by the time E3 ends.