Perennial survival MMO Ark: Survival Evolved kicked off festivities for its fifth anniversary last week with a special in-game event, and a surprise launch on the Epic Games Store, where it was given away for free. Since its early access launch on Steam in 2015, Ark has enjoyed a consistent spot in the top ten most-played games, according to Steam Charts, which speaks to the internet's collective desire to tame and ride dinosaurs.
"There's a fascination with dinosaurs that I think a lot of people have," Cedric Burkes, lead community manager at Ark developer Studio Wildcard, told GameDaily. "That was the one thing I noticed when we did the Paris game show. That's when we're launching Extinction. We had a booth, and you'd be surprised how many people came up to me that were just fans of dinosaurs. People that worked in films, and they're coming up to me asking me about the historical accuracy of our dinosaurs."
Over the past five years, Studio Wildcard has leveraged the popularity of dinosaurs into one of the most popular survival games of all time, a genre that exploded onto the scene thanks to titles like DayZ, Rust, The Long Dark, and more.
"In the years since the release of Ark: Survival Evolved, survival games have had a major impact on gaming financially, but their indirect cultural impact has been far greater," Carter Rogers, principal analyst at SuperData, told GameDaily. "Survival games, led by Minecraft, reached the peak of their importance in the mid 2010s. In 2015, the year Ark released in early access, survival and simulation games' share of premium PC revenue peaked at 18%; they earned $847M that year. Their revenue share has since fallen to 14% in 2019."
While demand for the genre has dipped a bit in recent years, Ark has remained beloved by its sizable and vocal community, which Burkes works closely with.
"I have a different vantage point being that, before I even joined the team, I had a thousand hours in the game," Burkes said. "So I was one of those people from the community that was looking at Studio Wildcard and like, 'hey, you need to add this, man, fix this,' and I remember looking at the speed at which they were moving and I was like, 'man, I want to be a part of this.'"
Today, Burkes remains immersed in the Ark community, collecting feedback and serving as a liaison between the fans and developers. His dedication to the job is unquestionable–for example, with the anniversary event, Wildcard didn't include any new colors for dinosaurs, which the fans weren't happy with. But Burkes hopped into the forums and onto social media to mediate the feedback.
"They came around. We talked about it, they let us know what colors they'd like to see in the next event," he said. "They let us know the things that they like to do in events, and that's where I'm going, to more of the conversational approach. We talked about it. I was on Twitter talking to people for about 10 hours yesterday about the event, things they want to see in the future."
For Jesse Rapczak, co-founder and co-creative director at Studio Wildcard, it's this close relationship between the devs and the community that has given Ark the longevity it has enjoyed thus far, even if it encountered its fair share of bumps along the way.
"It hasn't always gone perfectly throughout Ark's five years," Rapczak told GameDaily. "We've probably put out some stuff that was a little too disruptive to the game's meta, or maybe in some cases, we've been accidentally losing peoples' progress and things like that. But I think that's generally been the minority of cases, and we do try to course correct with that feedback that we get from players, even to this day, on every little update we do."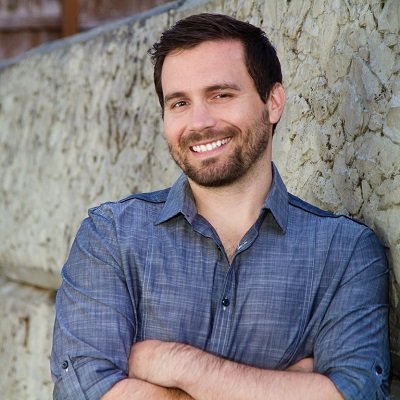 Five years on the market has allowed Studio Wildcard to settle into a comfortable cadence of new content. Ark typically receives one big paid expansion every year, supplemented by smaller updates that are free for all players.
"That helps us make the game make financial sense, because otherwise we're not charging for skins or subscriptions in our revenue model," Rapczak explained. "So we try to balance that with maybe one or two big free updates, as well as ongoing events throughout the year."
Ark's launch on the Epic Games Store is one of the more prominent milestones the game has seen, and Rapczak said that he views it as another way to reward the community. Ark features cross-play functionality between EGS and Steam, a component that was very important to Wildcard. Rapczak explained that it's not just a simple matter of porting the game to EGS, though, and that there are a lot of technical details and community considerations that need to be taken into account.
"A lot of people who don't actually do development think it's just as easy as putting it on another store on PC, but that's not how it works," he said. "It's actually quite a bit of work to get a game that is tied to Steam in the way ours is. And so, we had to do a significant amount of work on this update to make Ark more of a cross-platform game on PC. Fortunately, Epic has backend services now that they're putting out for all developers to use, and those tools really helped us make the game work across Steam and EGS, and anything else in the future."
Now that the tools are in place to make Ark a truly cross-platform experience, Rapczak said that it should be easier to introduce cross-play with the console versions of Ark in the future, although Rogers noted that survival games have historically not performed as strongly on that platform.
"Survival games have never had quite the same impact on consoles," Rogers explained. "Since modern consoles released in 2013, survival and simulation games have never earned more than 3% of premium console revenue in any one year."
There also exists a mobile version of Ark, which Rapczak said has performed much better than the console counterparts. Of Ark's 35 million total installs, he estimates that roughly half come from the mobile platform.
"We don't actually develop mobile in-house, but we work very closely with the team that does, and that was a full port of the UI and everything, but otherwise, it's almost like a fully functional Ark game on mobile," he explained. "And mobile actually does pretty decently month over month, even though it's got a totally different free-to-play revenue model."
According to Randy Nelson of mobile analyst group Sensor Tower, the mobile version of Ark, which launched in 2018,has grossed nearly $20 million to date. The game has really found its stride in recent quarters, with Q2 of 2020 being its most successful so far: player spending, Nelson said, increased by 25% compared to Q2 of last year.
"Survival games are definitely finding their audience on mobile, no doubt due to the platform's play anywhere nature being a good fit for titles like these, which necessitate players checking in frequently on their worlds," Nelson told GameDaily. "According to our data, player spending in the top five earning survival games on mobile grew 67% year over year in the United States during Q1 2020 to nearly $16 million."
Nelson said that survival games, like with any genre built around persistent, always-on worlds, will always benefit from being on mobile. Looking forward, he expects the genre's presence on the platform to grow, and that the market will start to see more games being built specifically for mobile devices.
"I think we'll see more of these titles make their way to mobile, or be built from the ground up for the platform, as mobile hardware capabilities increase and wireless internet speeds improve, enabling the creation of more detailed, interactive persistent experiences," Nelson said.
Five years on, Ark has proved itself as a leader in the survival game genre, and its expansion onto other platforms illustrates that Rapczak, Burkes, and the rest of Wildcard has no intention of slowing down. In recent years, PUBG, Fortnite, and the larger battle royale genre has taken a bit of the attention away from the survival scene, but Ark's dedicated and sizable community continue to thrive.
Through a combination of vigilant community engagement, a consistent cadence of new content, and a strong presence on multiple platforms, Ark: Survival Evolved has clearly illustrated the mettle required to remain ahead of the survival game pack. It will be interesting to see how the game evolves, pun intended, in the coming years.