Red Dead Redemption 2 set launch weekend records last October, and it quickly went on to amass over 23 million unit sales through the end of the year. Today, with the earnings statement from Take-Two summarizing its fourth quarter and fiscal year ended March 31, the publisher revealed that the blockbuster title had passed 24 million sold-in. RDR2 is still selling but growth has considerably slowed.
That's not a huge surprise as triple-A games typically do get the bulk of their sales in the first few months. RDR2 played a huge role in driving Take-Two's record net bookings of more than $2.9 billion for the year, with GAAP net income of $56.8 million in the fourth quarter. But that income was down from almost $91 million a year earlier.
For investors, it's important to keep in mind that on April 1, Take-Two adopted a new reporting method, Topic 606, which "significantly changes how the Company recognizes and reports net revenue and net income; however, it does not materially impact Net Bookings (our operational metric)." That said, the publisher reported Q4 GAAP net revenue at $539.0 million, up from $450.3 million a year earlier.
And recurrent consumer spending (virtual currency, add-on content and in-game purchases) continues to be a huge contributor, accounting for 54% of total GAAP net revenue. This was largely thanks to NBA 2K19, Grand Theft Auto Online and Grand Theft Auto V, Red Dead Redemption 2 and Red Dead Online, Sid Meier's Civilization VI, Dragon City and Monster Legends, and WWE SuperCard and WWE 2K19.
Notably, 77% of of recurrent consumer spending was digital.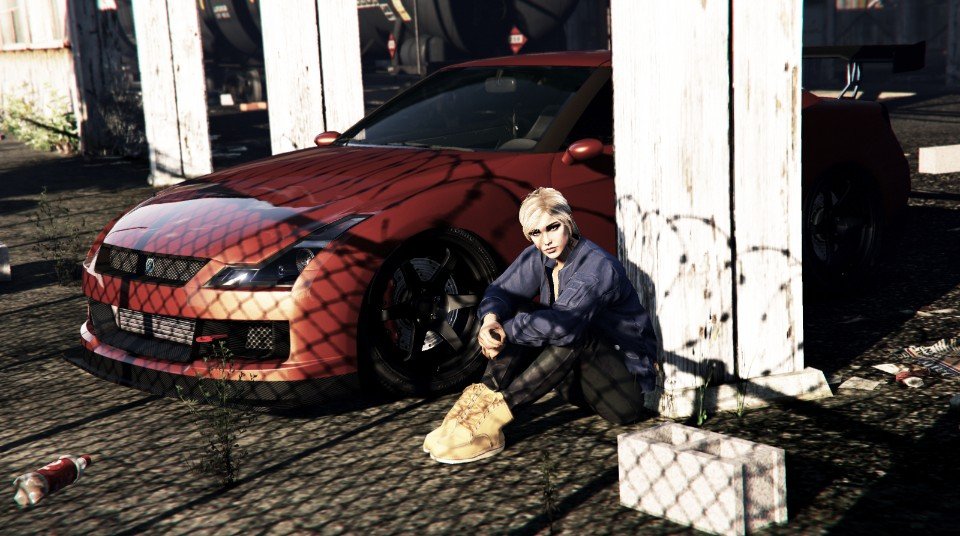 Recurrent consumer spending, of course, is where major publishers are putting their efforts in this games-as-a-service era. It's hard to say if Red Dead Redemption will ever reach the heights of GTA V's 110 million sold, but Zelnick told GameDaily that he's quite optimistic about it and the impact of Red Dead Online. GTA Online has had a huge impact in keeping the recurrent revenue flowing for Take-Two.
"I think with Red Dead Online coming out of beta this quarter and with many content drops starting, we feel very good about what that will do for both Red Dead Online, which was up sequentially in the quarter and for Red Dead Redemption 2 the game," Take-Two CEO Strauss Zelnick told GameDaily in a phone briefing.
"We feel really great about the positioning and I would just observe a couple things. At this point after initial release of the beta, Red Dead Online is farther ahead than GTA Online was. And the other thing is we had 90 million people play Rockstar's games in fiscal 2019. 200 million people are registered with the Rockstar Social Club. So there's a lot of good news there and it's reflected in the fact that we had record net bookings in the fiscal year and record adjusted operating cash flow."
Rockstar Social Club has been online since 2008, launched to coincide with Grand Theft Auto IV. Since then, Rockstar Social Club has become an integral piece of how Rockstar handles its communities for RDR, GTA, and even L.A. Noire.
Zelnick is keenly aware of how the entire industry is moving towards games-as-a-service and he thinks Take-Two is handling this evolution with aplomb, including Red Dead Online, which is "developing in accordance with our expectations," he said.
"The world is moving towards ongoing engagement with these titles," Zelnick continued. "Basketball used to be a three-month experience, now it's a nine-month experience moving towards a 12-month experience. GTA IV had two pieces of downloadable add-on content, GTA V Online has been operating successfully for over five years.
"Our focus is on making the highest quality entertainment on Earth and then we absolutely will experiment with business models and content drops to engage and entertain our consumers. And generally speaking, taking that approach, starting with the entertainment first [and] worrying about the monetization second has always served us well."
Recurrent consumer spending has also become the silver bullet for the "non-GTA" or "non-Rockstar Games" fiscal years, during which shareholders often scrutinized Take-Two's performance. Fiscal 2020 is one of those years, but Rockstar's products will continue to have a sizable impact.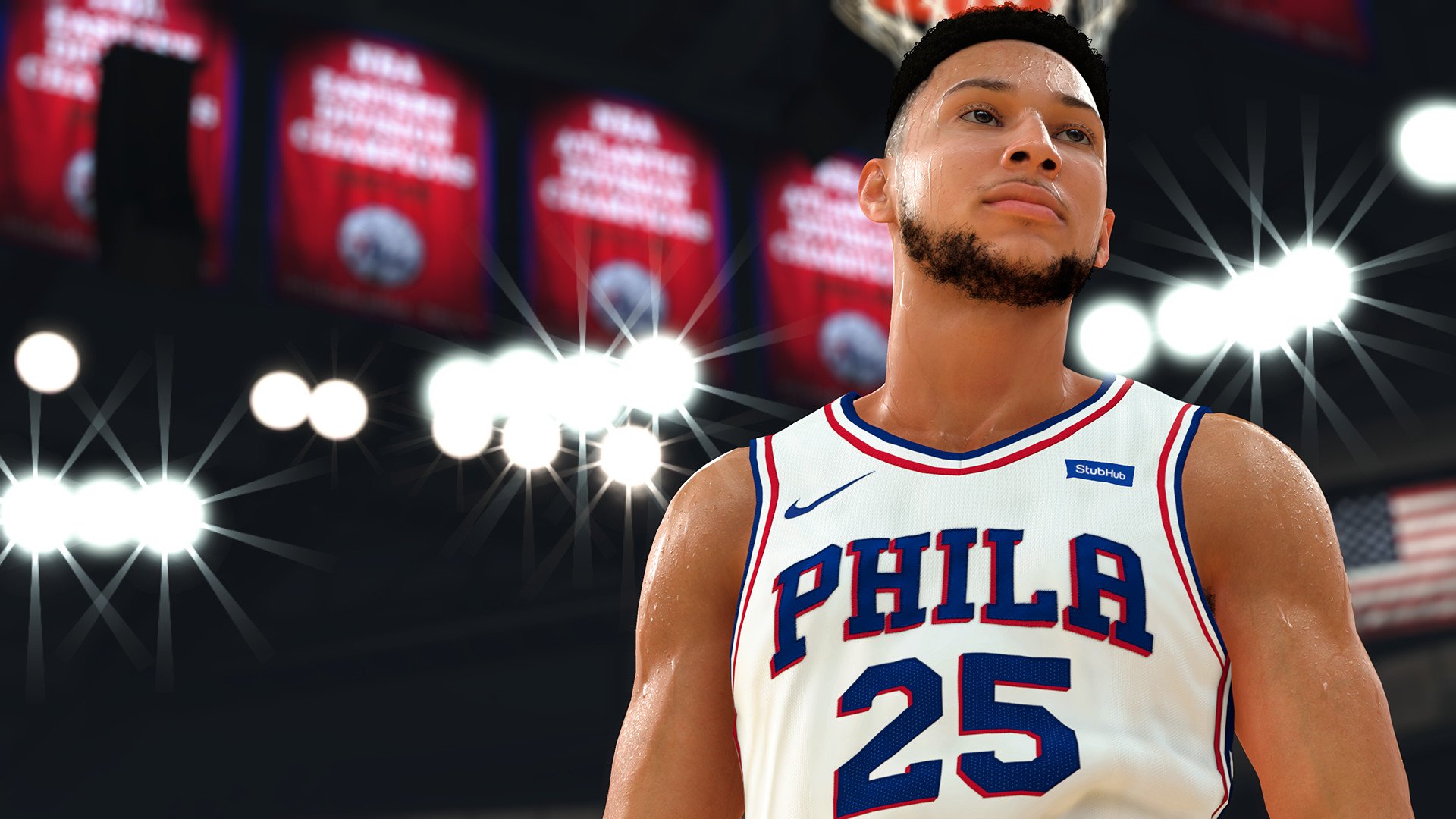 "We have high expectations for the performance of Rockstar Games in Fiscal 2020," Zelnick commented. "We also have high expectations for 2K Games and Private Division. And within 2K, NBA 2K has been a real game-changer because we're having record net bookings again, and this is a very big ongoing business. And we have the first two releases coming from Private Division, The Outer Worlds and Ancestors. We have a lot coming, but I think you're right that Rockstar Games is a very significant contributor year-in and year-out, not just in the year that they have an initial release."
Gearbox Software's Borderlands 3 is possibly Take-Two's biggest new release for the current fiscal year. Zelnick was quick to note that Borderlands 2 sold over 20 million units, so he has high expectations for the sequel and other unannounced titles that are coming. And the ongoing NBA 2K business has been very important because it's annual and has given the publisher a solid footing into the world of esports. Take-Two recently signed a multi-year global partnership extension with the NBA.
And let's not forget that Take-Two also tapped Sledgehammer Games co-founder Michael Condrey to build up a new Silicon Valley studio and work on a new IP. It's a move indicative of Zelnick's assertion that Take-Two continues to be in a growth mode, even while competing publishers are laying off developers. There's no doubt that the triple-A market can be highly risky and volatile, but Zelnick hopes to maintain Take-Two as an exception.
"We have an exceedingly low rate of attrition," Zelnick bragged. "We're continuing to be in hiring mode. We're up to nearly 5,000 colleagues at our company. We're opening studios, and it's reflected in our expectations around capital expenditures, where we are building out studios. So we are in growth mode and I understand that some others are not, but we feel really good about how our company is doing. In terms of volatility, the volatility is driven by subsequent success and failures and very thankfully our story has been one primarily of success for quite some time."