Perennial headset manufacturer Turtle Beach is celebrating a decade at the top of the sales charts by touting some of its impressive sales numbers over the last 10 years. Turtle Beach announced that it has sold more than 34 million console gaming headsets over the last decade, making it the top-selling headset company in terms of both units sold and revenue generated during the period.
"We are truly honored to be the number one headset choice of console gamers year after year," Juergen Stark, CEO of Turtle Beach, said in a statement. "We are passionately focused on creating the best headsets and accessories for every level of gamer, and with Roccat now part of the team, we're going to bring this same ethos to PC gamers as we continue to develop new products and grow the business."
Those sales figures come from data gathered by NPD Group, which confirmed to GameDaily that Turtle Beach is indeed the leader in the rapidly-growing headset segment.
"Turtle Beach does have leading market share in the console headset/headphone space," Mat Piscatella, NPD's executive director of games, said. "US dollar sales of video game (console) headsets/headphones reached their second highest total ever in 2019, trailing only 2018. This market has grown thanks to the increase in the percentage of consoles that are connected to the internet, live service gaming that encourages friends and family playing together, the growth of Twitch and YouTube, and the growth in popularity of competitive gaming and esports."
The breakout popularity of Fortnitealso contributed greatly to growth in the console headset market in 2018, Piscatella said–that year saw an enormous 70% rise in sales in the U.S. thanks in no small part to the pop culture phenomenon.
For Turtle Beach senior PR and brand communications director MacLean Marshall, tapping into the esports market early has been a big part of the company's success.
"Turtle Beach and esports have been intertwined since the beginning. Turtle Beach launched the first ever console gaming headset in 2005 allowing console gamers to begin communicating with one another," Marshall told GameDaily. "As esports grew and became more mainstream, Turtle Beach listened to all gamers from casual to pro to consistently deliver new and innovative features around fit, feel, sound, performance, etc."
The climb to the top of the headset heap was not easy, Marshall explained–one of the primary challenges for the company has been the need to constantly adapt to an ever-changing market. And, of course, listening to consumer feedback has been critical to Turtle Beach's growth.
"It is definitely a different market than even just a couple years ago," he said. "Our fans are wonderful. You don't sell over 34 million headsets in the last decade if you are not delivering the high-quality equipment gamers want and has them coming back to Turtle Beach year over year. That's a massive testament to the quality and power of the brand.
"Maybe one of the most important things that sets us apart is our dedication to having a headset for every gamer out there," Marshall continued. "Whether you're new, casual, core, hardcore, or pro, Turtle Beach delivers a headset that gives you the competitive advantage you need to defeat everyone."
While Turtle Beach is the market leader, the company has faced some fierce competition from other headset manufacturers, including Astro Gaming, PDP, Plantronics, and Sony. As Astro Gaming told GameDaily in November, growth in the headset market has also been driven by content creators, which it has leveraged to great effect with its influencer marketing program.
"I'd say from pretty much every angle we looked at the program, it was an amazing success," Thaddeus Cooper, Astro's head of community and influencer marketing, told GameDaily at the time. "On a personal level, spending so much time being invested in our influencer relationships helped me really come to value the relationships we have with people in the content creation community. It was really awesome to get to know them on a personal level, it gave me drive to fight for them internally, to continue to grow the program in a way that always tired to be mutually beneficial and always maintain a personal connection with as many of our team members as possible."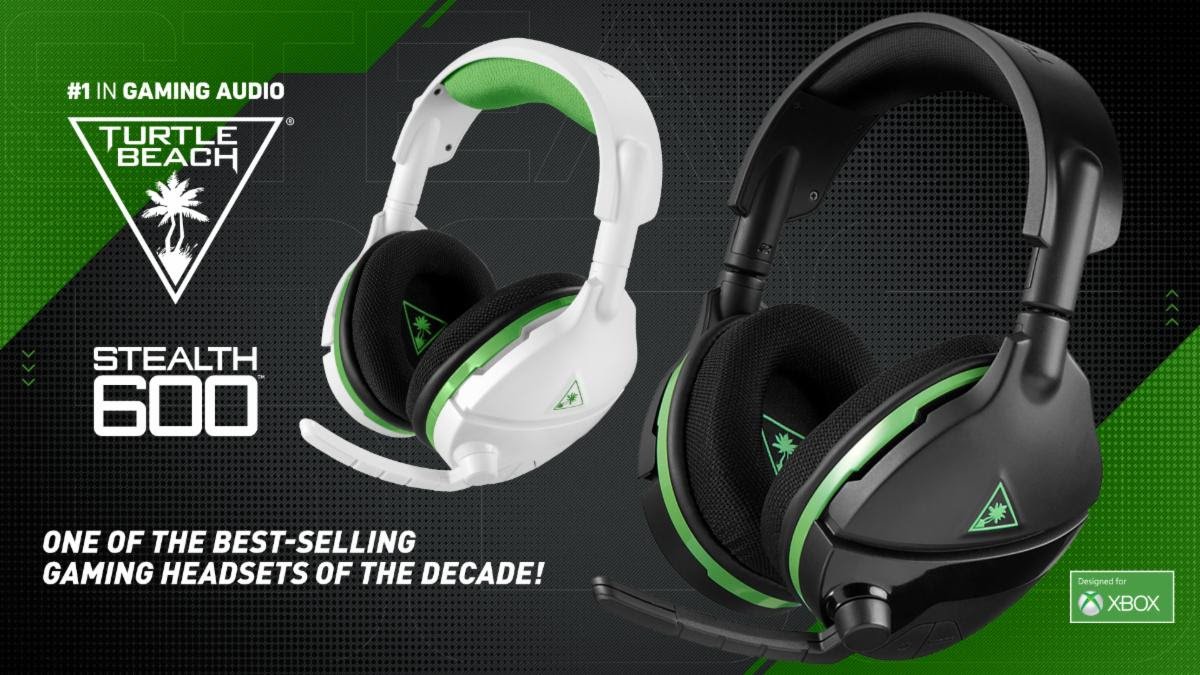 While Turtle Beach's performance over the last decade has been impressive, Piscatella notes that NPD data provided to GameDaily is solely for console gaming headsets, which is tracked separately from the PC headset segment. This data is still important, however, due to the fact that we're on the cusp of a new console generation, which is likely to further expand the headset market.
"The connected gaming environment is only going to become more important over time, as will the desire for in-game communication, so demand should remain strong going forward," Piscatella said. "One interesting potential source of upside with the next generation may come from how content may follow players across devices and throughout gaming ecosystems. Perhaps we'll see more headsets/headphones that are universally compatible, perhaps an ultra-premium product segment will emerge… the possibilities here are numerous."
Piscatella's speculation of an emerging "ultra-premium" product segment rings with truth when you consider the strong performance of the Xbox Elite Series 2 controllers, which retail for $180. According to NPD's January report, the controller has been the best-selling accessory for three months running.
"There's a potential market for luxury goods in every category, including gaming," Piscatella explained. "If the quality of the product is deemed high enough, there's a proven market for the most premium priced goods. I think all platforms could benefit from high end, high priced gamepads, so long as the quality justifies the price point, as seems to be the case with the Elite Series 2."
Turtle Beach's Elite 800 headset, which is compatible with Sony's PlayStation consoles, retails for $250, and the universal Elite Pro 2 costs around $130, illustrating the company's commitment to luxury products.
For Marshall, it's important for Turtle Beach to be on the forefront of innovation in the headset market.
"Turtle Beach has long been the leader in gaming audio, bringing groundbreaking features gamers want and need to the market first – the first console gaming headset, first wireless gaming headset, first surround sound gaming headsets, first Xbox Wireless headsets, first glasses-friendly gaming headsets, first headsets with cooling gel-infused memory foam ear cushions, to name a few. Looking ahead, we will continue to expand our lineup of gaming headsets with new designs, new features, and more as we support the launches of the new consoles," he said.
A full decade at the top of the charts is an impressive milestone, but Turtle Beach doesn't seem content to rest on its laurels. The upcoming console generation will provide new opportunities for the headset giant, and with the games industry continuing to exhibit growth, the potential audience is larger than it's ever been. It will be interesting to track the evolution of luxury gaming peripherals as we move into the next console cycle.