French publisher Ubisoft hasn't been having the greatest year. Its last quarter, reported in October 2019, saw the company delay a trio of its upcoming titles (Watch Dogs Legion, Rainbow Six Quarantine, and Gods & Monsters) and lowered its financial outlook while also blaming the poor performance of Ghost Recon Breakpoint. Today, Ubisoft announced that its Q3 net bookings fell about 25% to $500 million while the nine-month period ended December 31, 2019 showed a 17% drop in bookings to $1.23 billion.
Ubisoft did manage to beat its own Q3 guidance and the publisher said it was pleased with its back catalog performance.
"Although the current fiscal year is well below our initial expectations, the third fiscal quarter saw excellent performances from several titles in our back catalog – particularly Rainbow Six Siege, Assassin's Creed Odyssey, The Crew 2 and Mario + Rabbids Kingdom Battle – and from the release of Just Dance 2020, which is back on the growth track," said Yves Guillemot, Co-Founder and Chief Executive Officer. "The fact that our number of active players, MAUs and PRI on consoles and PC have remained stable year on year at high levels clearly demonstrates the depth of our game's portfolio and the firmer resilience of our business model."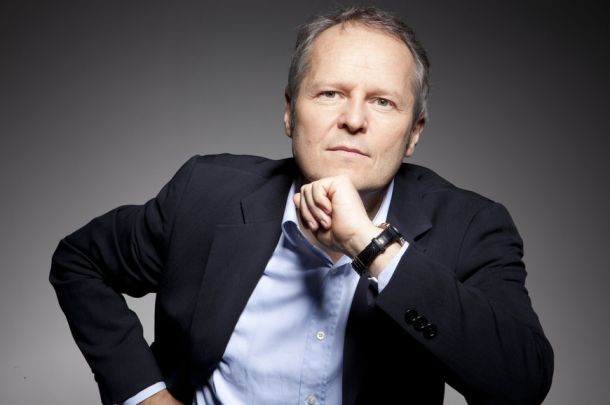 PRI, or player recurring investment, is a key metric for major game companies in a live services era, as it measures the impact of revenue from digital items, DLC, subscriptions, season passes and advertising. PRI over the last nine months was up 7.4% for Ubisoft and accounted for more than 42% of revenue.
Tom Clancy's Rainbow Six Siege, which now has over 55 million registered players, was cited for its "accelerated PRI growth" during the third quarter, and the game saw record high MAUs in December.
Additionally, Assassin's Creed Odyssey enjoyed "steep rises in the first nine months of 2019-20 for sellthrough, daily engagement and PRI , up by some 50%, 60% and 140% respectively compared with Assassin's Creed Origins," the company boasted. As a franchise, Assassin's Creed has already sold more than 140 million copies.
Another significant driver of PRI has been Ubisoft's Uplay subscription service. Uplay+ was announced at last year's E3 and gives Ubisoft's customers unlimited access to its catalog of titles. Ubisoft said that Uplay revenue was up 73% for the first nine months of fiscal 2019, and from a platform perspective, it now ranks fourth for the publisher (including PC and consoles) in terms of digital sales. Uplay represents 40% of PC game revenue for Ubisoft, and there's no doubt that digital has become the dominant sales vehicle for the publisher. Over the last nine months, digital accounted for almost 80% of total net bookings at Ubisoft, up substantially from 66% during the same period a year earlier. It's statistics like this that are making it nearly impossible for retailers like GameStop to survive.
Because of French accounting law, we don't have any information on Ubisoft's profits yet, but it's fair to say that fiscal 2019 is underperforming. Guillemot's comments reflect that and make it abundantly clear that he has confidence in Ubisoft bouncing back in the next fiscal year, kicking off this April. Between then and March 2021, the publisher is going to push out five new AAA titles, three of which we know are Watch Dogs Legion, Rainbow Six Quarantine, and Gods & Monsters.
"We have evolved our organizational structure in recent months in order to strengthen our focus on high-potential titles, and we are very excited about the idea of releasing five new AAA games in 2020-21. Although the competitive environment is looking especially tough, production of these games is progressing well and each of them comes with great features that set them apart," Guillemot stressed. "We also will be releasing other very innovative titles that have a particular focus on social interaction, such as Roller Champions."
Current fiscal year struggles aside, Ubisoft continues to be one of the leading publishers of blockbuster games. The company's shares are trading down slightly today, but at $15.68 the stock is still on an upward trend from a low of $10.37 last October. With next-gen consoles and subscriptions expected to grow the pie, Ubisoft is still in a good position to capitalize.
Guillemot continued, "Over the past ten years, the Group has radically transformed itself and delivered significant return on its investment. We achieved this by overhauling our portfolio, with a strong presence now in multiplayer games, esports and RPGs. By undertaking a deep-seated digital transformation, with an explosion in player engagement and PRI. By developing our expertise and infrastructure so as to offer best-in-class live experiences. By ramping up Uplay, which is now our fourth-leading digital platform in terms of sales. By releasing five profitable new brands and owning all of our franchises. And by delivering a powerful comeback for Assassin's Creed, sustained growth for Far Cry and incredible success for Rainbow Six Siege – a best seller and one of the greatest esports games of the past five years. As a result, the number of hours played on our PC and console games increased from 2 billion in 2016 to 4.5 billion in 2019."
Ubisoft is cognizant that the risk and reward in AAA publishing is now greater than ever. The company does not want to repeat its 2019 performance, and has overhauled its editorial team as a result. Some critics have felt that Ubisoft's released have been a bit too similar in design and scope. The goal of the editorial team will be to ensure that each IP has a very distinct feel and offers players something fresh.
Ubisoft's renewed approach to its own IP and how it continues to grow its live services will be fundamental to its business over the next year. And, let's not forget, there's always the chance that Tencent (which owns 5%) could come along and make a major bid for Ubisoft in the near future.