Award-winning developer Amy Hennig has finally found a new studio to help her share her vision for interactive storytelling with the world. A year after we spoke at length with the Uncharted co-creator about the perils of the AAA business and how she was "pretty burnt out" (and around 18 months after she was cut loose from EA when they canceled her Star Wars project at Visceral), Hennig has revealed that she's joined Skydance Media.
Along with executive producer Julian Beak, a 30-year games veteran himself, the pair will build up a new division at Skydance with the intent of designing an interactive series to reach both gamers and non-gamers. A press release specifically mentions that Skydance will target "emerging streaming platforms," but does not explicitly name those platforms. The idea is to "employ state-of-the-art computer graphics to provide the visual fidelity of television and film, but with an active, lean-in experience that puts the audience in the driver's seat."
While this could be achieved on platforms like Google Stadia or Project xCloud, it'll be interesting to see how broad Skydance Media goes. Netflix has upwards of 160 million subscribers and has already dabbled in interactive programming with the likes of Bandersnatch and You vs. Wild.
"The interactive media landscape is continually changing and Amy and Julian are creative and visionary leaders of this evolution." said David Ellison, CEO Skydance Media. "Together, we will create within this new sphere the same type of event-level entertainment experiences that Skydance is known for in features and television."
"Julian and I are thrilled to be part of the Skydance creative team, and excited to partner with Skydance to explore this new frontier in entertainment while pioneering new ways to tell immersive stories through technology," said Hennig, "Our goal is to create inviting and innovative experiences with the high production values and visual fidelity that will set the standard in this new media landscape."
Throughout her career, Hennig has demonstrated an incredible talent for creating engaging experiences through her game design, writing and narrative direction. Her work on the Legacy of Kain and Soul Reaver games as well as the Uncharted series have been highly influential for a whole generation of game developers. Earlier this year, she took home the Lifetime Achievement Award at 2019's Game Developers Choice Award.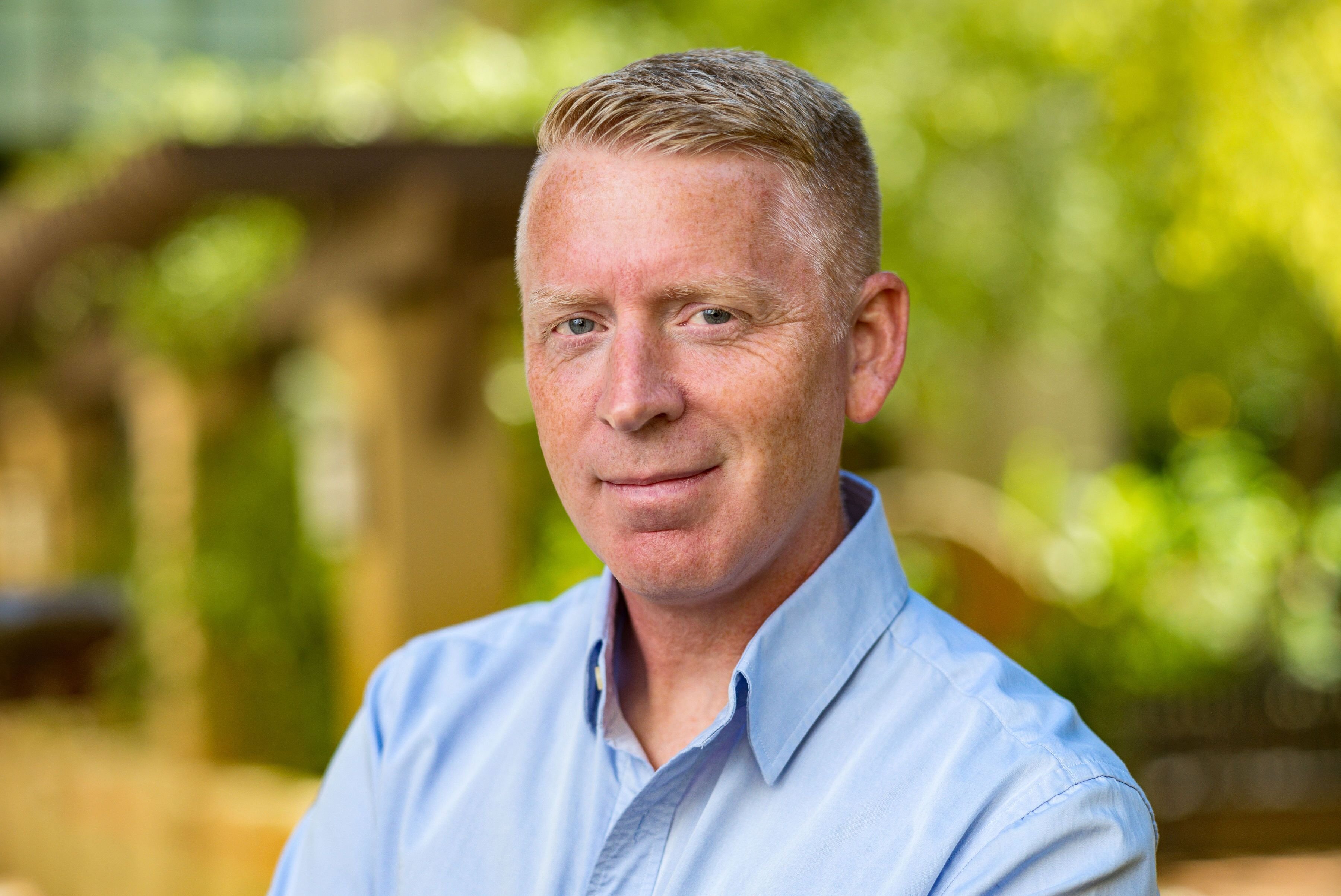 Beak brings a lot to the table as well, having worked in production at Electronics Arts on major franchises like Battlefield, Need for Speed and Star Wars. He's also spent time at United Front Games, Radical Entertainment and Disney Interactive on notable IP such as LittleBigPlanet, Scarface, Crime Scene Investigation, Winnie the Pooh, Mickey Mouse, The Lion King and Toy Story.
The interactive division at Skydance has only been around since 2016 and has produced titles like Archangel: Hellfire and the upcoming title The Walking Dead: Saints and Sinners. Skydance Media has had an active role in creating hits for both traditional film (Mission: Impossible–Fallout, Terminator: Dark Fate) and more recently on streaming platforms (Altered Carbon on Netflix and Tom Clancy's Jack Ryan on Amazon). On paper, a company that straddles the line between traditional, passive entertainment and interactive entertainment would seem to be the perfect fit for Hennig.
Hennig explained to GameDaily a year ago that using game engines for narrative experiences can bring huge advantages while also being far more cost effective.
"The problem is that generally CG stuff has spent way more money than they needed," she observed at the time. "You can do the same stuff in real-time [with Unreal or Unity] if you know how, and it will actually work … Making something that way, using performance capture and virtual production is so much more liberating and allows you to be more nimble."
"The point is that we will be making linear content with these engines, but we know how to do it better than Hollywood does, so it's very tempting to get into that business," she continued. "The beauty of doing things that way is that you have a virtual backlot of every character, every location, every costume, every object, every prop. So you can amortize … such a cynical business word.
"But I mean, you can spread the cost of that development across a show, a game, a VR experience, a mobile game… As opposed to going, 'Well, this TV show's fantastic, but it's shot on video, shot on film, and that image is locked. If you want to make something interactive out of it, you got to go back to square one.' Or vice versa, that you're going to take a game and go, 'We're going to make a live action movie, or TV show.' Well, it's like, well, you're starting all over again where those assets exist."
For Hennig, when she finally started talking with the folks at Skydance Media, she said she'd found here "kindred spirits," according to an interview on GamesBeat. "For me with Skydance, it feels like a shared DNA," she said. "If you look at the kind of movies that Skydance produces, I think some of that blockbuster swashbuckling adventure is something that's in their DNA. I felt very at home, very comfortable with that. David [Ellison] has the game cred. When we had these conversations about what our ambitions were, some would wish us luck. We were almost too ambitious for them."
Hennig added that she's likely to explore both licensed IP and original content while creating new interactive experiences at Skydance. And unlike her AAA past, she's not looking to grow the new division at Skydance to be too big. Hennig, who suffered through many periods of crunch in her career, is all too aware of the sustainability problems that 300-person teams can have.
"It puts a lot of pressure on the creative to have these blockbusters. I think that we can take some lessons from the other entertainment media. You can do something with a small core team," she described to GamesBeat. "This is something indie developers have learned. You can use distributed development. You can use specialized partners who are experts in what they do, but you don't have to be carrying that cost under one roof all of the time. They will start small and come together and split apart as projects wax and wane. I think we need to do more of that in the interactive industry to be sustainable."
At this stage in her career, given everything Hennig has already accomplished, she has nothing left to prove, but wants to truly enjoy the creative process. The AAA scene is far too arduous, and one project can take several years to complete.
"I'm not 24 anymore," Hennig remarked to GameDaily last year. "You look at, 'How many years do you have left?' And that sounds morbid, but… when you get to a point in your life and your career where you go, 'There's more road behind me than ahead,' [that's sobering]… I don't want to quit working until I literally can't work anymore. But the point is that when you look at the games, it used to take a year to make, or two years to make, and now they take three, four, five, or more. And if something happens, and you don't get to complete it, and you go, 'Well, holy crap. I could burn a lot of years of my life and career on disappointments, or something that doesn't ever come to fruition that I don't get to share.' And so, there's a temptation to do something that's got a shorter timeline, just so that you get more at bats."
In some ways, the path that Hennig is now taking is similar to the one that another ex-Naughty Dog director took recently. Justin Richmond, director of Uncharted 3, has found success as the co-creator of Wonderstorm's Netflix exclusive The Dragon Prince. It may not be interactive (although a game is coming too), but the fantasy setting and beautiful animation presented by The Dragon Prince clearly has crossover with the gaming audience. If Hennig and Skydance can tap into that zeitgeist while offering more interactivity, the result should be something special.