This week, new indie studio Odyssey Interactive unveiled itself to the world, and announced that it has closed a $6 million seed funding round to get up and running. The Canadian studio has set its sights on the competitive mobile market, and was founded by three former Riot Games developers, and a Netflix fullstack engineer.
"Our core goal as a company is to build games for the next generation of gamers, and we believe that generation will be the most diverse audience that gaming has ever seen," Richard Henkel, one of four co-founders of Odyssey Interactive, told GameDaily. "We're going to strive to build a team reflective of those diverse backgrounds lest we become a studio of people that look like us, which means we'll fall short of our desires before we really even get started."
At Riot, Henkel was the co-product lead on popular auto-battler Teamfight Tactics. His experience on that game, he said, highlighted the strong potential of the mobile market, which is historically the most lucrative sector of the games business. However, for as successful as the mobile version of Teamfight Tactics has been, it was ported to the platform a year after the launch of the PC product. Henkel said that Odyssey Interactive's philosophy is to build mobile-first products in the same competitive vein as Teamfight Tactics.
"Given that the next generation is growing up with mobile phones and touch screens as the first platform for interactive entertainment they learn, we want to make games that are purpose-built for that mobile experience first–not just ported to it as an afterthought," Henkel explained. "We don't really think it's a question of 'can you build great experiences on mobile' anymore–there are plenty of examples of great games being ported to mobile, but there is a tough balancing act where you have to work with the unique constraints of the platform."
The goal for Odyssey is to build competitive games for the mobile platform that's aimed at core gamers, those players that make up the communities behind perennial megahits like Counter-Strike, Dota 2, and League of Legends. However, when discussing its founding principles, the Odyssey team wanted to avoid shoehorning themselves from the get-go. So, rather than building the studio around a flagship product, it's built around a philosophy.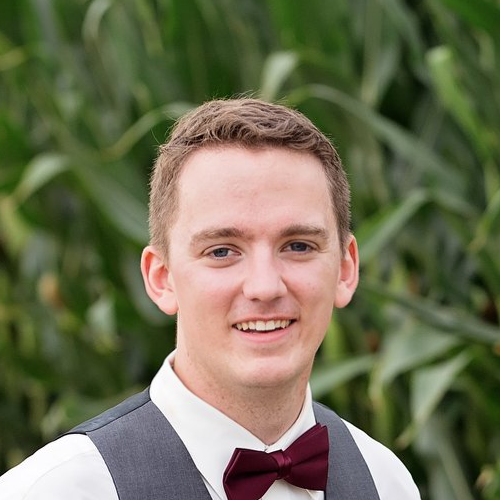 "When we decided to actually give this studio thing a shot, we didn't start by talking about game ideas; we didn't want to box ourselves into a corner too quickly," Henkel said. "Instead, we spent countless hours talking about the games we played as kids, games we played as adults, and highlighted the ones we felt impacted us most. Games like Age of Empires, Starcraft, CS:GO, Dota, and of course League of Legends."
To the Odyssey co-founders, these are more than just games. They're experiences that came to dominate their lives and informed their view of the video game medium. When discussing games like this, Odyssey found that they boiled down to three main components: purpose, community, and longevity.
Purpose, Henkel said, is the feeling that a game is an experience worthy of your time, a pursuit that challenges you to grow. These are games that ignite inner competitiveness and push you to improve as a strategist and teammate.
The sense of community that Henkel refers to is that feeling of belonging, of shared purpose with a group of likeminded players.
"It's the capability to develop deep one-to-one friendships with other players over the game. It's also the feeling that you're part of something bigger than yourself, that you're part of a huge global community."
Longevity, the final element of Odyssey's design philosophy, is the idea that games can be played for years to come, that they remain engaging beyond an initial playthrough.
"Longevity is the sense that the purpose isn't just worth finding in the moment, but is worth finding for years and years to come," Henkel said. "Many of these games we lived have been around for over a decade, and we've been playing them for just as long. We want to try and replicate that longevity in the games we make."
Replicating these feelings is certainly a challenging prospect, and doing so on mobile platforms is doubly so. There are only a handful of competitive mobile games that command a sustained, sizable audience, especially in the West. Games like Honor of KingsGarena Free Fire garner millions of monthly active users, but these are exceptions rather than the rule.
Still, the lucrative nature of the mobile market is undeniably attractive. In June, analytics provider Newzoo predicted that mobile gaming will account for nearly half of all games revenue–roughly $63.6 billion–in 2020. However, the sheer number of titles released on a weekly basis means that mobile platforms are notoriously difficult to navigate. Odyssey has its work cut out for it if it wants to cut through the chaff and tackle the discoverability problem many indies face, but Henkel is rather confident in that regard. The key, he said, is communication.
"We hope to become known as one of the studios that just 'gets it' when it comes to making great games, especially in relation to building those games with players, not just for them," he explained. "In our time playing and working on League of Legends and Teamfight Tactics, the most powerful feeling we had was when we were able to form real connections between devs and players. It's something that drove us to pursue careers at Riot in the first place. That level of connection is something we're hoping to be able to emulate at Odyssey."
Aside from the challenges of mobile discoverability, Odyssey is also launching amid a pandemic, which presents an entirely different set of obstacles. Henkel said that Odyssey's philosophy of "purpose, community, longevity" is best encouraged in close quarters, and that the team would much rather gather in an office than work remotely. Obviously, that's not in the cards at the moment, but Henkel admitted that working around these constraints has been a fun puzzle to solve.
"It feels like every month has something new in store to throw at us, but it's been a fun challenge," he said. "Our beliefs as a founding team are that the types of problems and challenges we're going to face as a brand new studio are best faced together. But we've seen sentiment around working from home vs working from an office fluctuate on what seems like a pendulum in the last few months. Navigating that has been fun, especially when building a team capable of taking on the larger players in the industry is absolutely critical to our potential success."
Henkel does not take for granted the opportunity to open a new development studio in today's politically volatile and pandemic-ravaged market. Of course, it helps that he and his team are coming from the AAA sector where they gained substantial experience in the industry. But Odyssey's team is extremely small compared to juggernaut companies like Riot and Netflix, and facing down the larger guys can be daunting. However, Henkel believes that Odyssey's smaller size–it's just the four founders at the moment–makes it better suited to navigate the rigors of 2020's uniquely challenging environment.
"The biggest advantage we have as an indie studio has to be our size," he said. "Whether that means our ability to make decisions quickly, our flexibility to pivot to new opportunities, or building trust among team members–these are all things that you start to lose control over as a studio gets too large."
Looking at innovation within the games industry, Henkel said that the majority of exciting new concepts comes from the indie space and are then made globally popular by larger AAA studios with established properties. There's truth to this outlook. After all, AAA studios have shareholders to please and hundreds of employees to pay, which can make them risk-averse.
Meanwhile, indie studios–especially new ones–are often looking to make an impact on the market and are more inclined to take risks. It also helps that Henkel and company don't have anyone to answer to.
"When you have a small studio, there's just a literal limit to how many people can tell you 'no you can't do that,' because, well, it's just the four of us for now. That freedom is absolutely amazing as a game developer. The other big advantage is that you have an opportunity to build a culture from scratch. When it comes to startups–where nothing is easy–being able to build a culture of people who are inspired and excited to prove they can make great games is a huge boon."
To that end, Henkel said that the seed funding Odyssey has received will go partially towards building out a team of like-minded developers. Additionally, the studio plans to start experimenting with a number of game styles rather than simply one single title.
"Our first priorities are building out the foundations of the studio and its culture, hiring a group of amazing game developers who feel like they have something to prove, and taking several shots on goal as opposed to investing everything into one idea," he said.
Historically, the deck has been stacked against indie studios, and the ongoing democratization of game development means that there are more players in the game than ever before, a trend that exacerbates discoverability issues. Still, it's hard to deny Henkel's passion, and Odyssey's collective experience in the AAA space sees it well-positioned to make a strong first impression.