Zynga must be doing something right when it can post records in consecutive quarters. Following its Q2, when Zynga enjoyed its best mobile revenue in the company's history, Zynga has reported Q3 results that revealed the publisher's highest quarterly revenue and bookings ever.
Revenue climbed 48% year-over-year to $345 million, while bookings jumped 59% to $395 million. Mobile revenue specifically was up 54% to $328 million, while mobile bookings saw a 64% boost to $378 million. Unsurprisingly, mobile is the primary driver, representing 95% of total revenue (up from 91% a year ago) and 96% of total bookings.
Net income totaled $230 million, but that did include a one-time gain related to the sale and lease back of the company's San Francisco headquarters. Strip that away, and Zynga actually posted a loss of $84 million. A spokesperson explained to GameDaily, "Two of the biggest drivers of our net loss position (when excluding the one-time gain from the building sale) are the increases in contingent consideration and the net increase in deferred revenue."
The net increase in deferred revenue came primarily from bookings generated by Empires & Puzzles and Merge Dragons!, from Zynga's newer studios, Small Giant Games and Gram Games, respectively. These two titles both achieved record revenue and bookings for the quarter and are proving that Zynga made a wise decision to acquire these teams.
"Gram Games and Small Giant Games continue to perform ahead of our expectations, resulting in an increase in contingent consideration expense of $61 million in the quarter," Zynga noted.
Merge Magic! was also cited as getting off to a great start with "strong engagement and monetization metrics." The biggest driver of Zynga's record revenue, however, was its live services operation, especially across titles like Words With Friends, Zynga Poker and CSR2. The industry as a whole has increasingly moved to games-as-a-service, and in his letter to shareholders, Zynga CEO Frank Gibeau affirmed that live services are now the "foundation of our growth strategy."
Live services require constant attention. Companies need to offer frequent updates, new features and in-game events, and that can take a toll on any studio. Bernard Kim, Zynga's President of Publishing, told GameDaily on the phone that Zynga's very cognizant of the importance of work-life balance.
Since Gibeau took over as CEO in 2016, Zynga has been transforming its approach and its culture. And part of that involves "getting the company culture to believe in forever franchises and to fall back in love with creating amazing events and bold beats in those franchises." That doesn't mean that teams are working insane hours to meet the live services demand.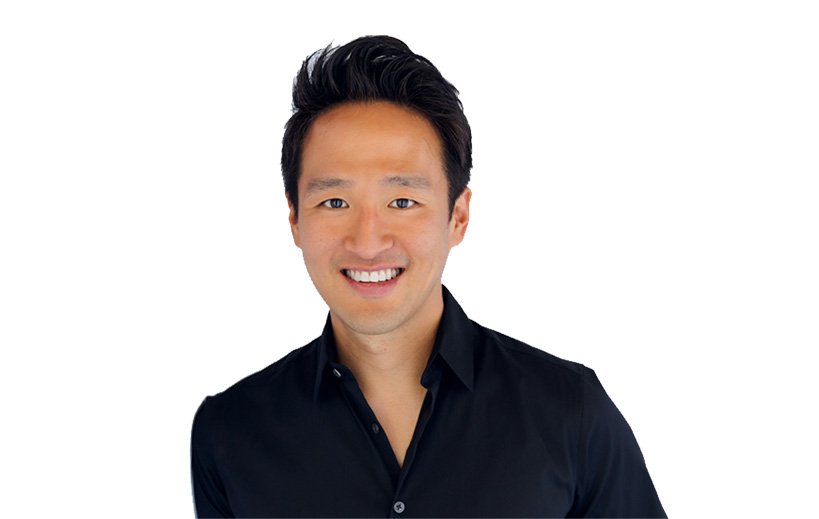 "For us work-life balance is very, very important," Kim stressed. "I actually believe at Zynga we are more effective with our time. Even my choice in joining Zynga… I actually chose lifestyle and making sure that I was personally healthy over some of the stresses which are involved in work. Because I know that it's a 24/7 business. I work in San Francisco, that's where my job is. But my wife and family and I, we've chosen lifestyle. So we live in Manhattan Beach. It's very, very important that people understand where work resides and where your personal life resides and where that balance is. And I think the company has really done a nice job of balancing both of those areas."
Gibeau, Kim, COO Matt Bromberg, and CFO Ger Griffin have all been working together between Zynga and previously EA for well over a decade. Kim said that this has helped Zynga reduce the need for certain meetings. "We've become very, very product focused… so we can kind of cut through a little bit of the corporate meetings that drive a lot of that extra overtime," he said.
When asked about company culture, aside from getting everyone to buy in to Zynga's multi-year growth strategy, Kim said it all boils down to building relationships with studios and staff. That became particularly important when Zynga ventured into M&A territory with studios like Gram Games and Small Giant Games.
"It's building trust with the company, with employees, as well as with shareholders that basically says, 'Hey, we're going to do what we said we're gonna do.' And, I'll be honest with you. I think the first year was relatively rough with regards to even getting meetings… Although our cash was as good as everyone else's, they just thought that Zynga wasn't a good place for them. We knew we had to kind of work our way out of the penalty box," Kim said candidly.
It may sound obvious, but a big part of that relationship building is the understanding that everyone at Zynga is passionate about gaming. Kim related a story about his obsession with Gram Games' 1010!, which he even played in the middle of a Rolling Stones concert at Coachella.
"I was playing 1010! and everyone around me was so, so pissed because I was the only one in the audience that wasn't jamming out to Mick Jagger. I was actually playing their video game. And, what Zynga brought was just like incredible freedom to say, 'Hey, I can pick up the phone and just call the founders and just tell them how much I loved their game.' That was really when our relationship started," Kim recalled.
"Gram Games had a choice to make, and they could have gone with a lot of different companies. I look at it as like, 'Hey, we were lucky enough to be chosen by Gram Games.' We made a lot of commitments as we rolled into this, and I think they will tell you as well that we've done everything we said we were gonna do. And Small Giant has a very similar story to that."
Both Gram Games and Small Giant have given Zynga an instant lift. Bookings for Merge Dragons! are up 281% year-over-year, and Kim said that Empire & Puzzles "just continues to break every record with regards to increased engagement and revenue." And Zynga has every intention of opening its warchest to bring in even more talent and IP. As of September 30, the company has cash and investments of approximately $1.45 billion.
"In addition to organic growth, we have the potential to further scale the business through acquisitions that accelerate our current growth trajectory," Gibeau told investors. "We see opportunities to bring talented teams and franchises into the Zynga family that add to our live services, new game pipeline or investments in emerging markets and platforms."
Kim added, "If you've noticed our history over the last two years, we've been very active on the M&A front and that is not going to slow down for the company… We are now sitting on a lot of cash as a company, and we plan on being aggressive with that cash, but we also want to make sure that we're selective around making sure that we find the teams and the games that we're passionate about [that] are also perfect culture matches."
With the rise of Apple Arcade, Google Play Pass and subscriptions in general across the gaming landscape, there's been plenty of talk about how the mobile market could change. While Kim has said that Zynga is "exploring" the idea of subscriptions, for now the company remains focused on the traditional F2P model, which still dominates the marketplace.
"One of the things that I love about Zynga is we're an incredibly inquisitive organization. We're constantly testing different ideas with our players [but] we've chosen F2P as our path," he said. "We just believe in accessibility. To play any of our titles, you can jump right in. You don't have to think about a subscription, it's free to play. When it comes to subscription businesses like Apple Arcade or Google Stadia or Google Play Pass, I just get very excited when these large behemoth companies are focused on games and they're bringing more players into the ecosystem and then players can decide which path they want to go down.
"An all-you-can-eat $4.99 plan might feel safe, and may feel great for families… and others might say, 'Maybe I'll think about games and I might jump into this really great free to play game where I can play with my friends and family and I can learn something about words. [But] we don't have anything to announce with regards to participation in those subscriptions as of right now."
As Zynga continues to evaluate its next big growth opportunities, it's become clear that overseas markets are going to be a huge area to tap into. Wedbush Securities analyst Michael Pachter commented in an investor note, "Zynga continues to execute phenomenally well… We were particularly impressed that the company's mix of bookings has shifted dramatically in favor of international bookings in recent quarters, suggesting to us that both Empires & Puzzles and Merge Dragons! are growing fast overseas. This conclusion is supported by App Store and Google Play rankings, which we track by country daily. We have observed both games performing higher in the rankings throughout Western and Eastern Europe than they are performing in the U.S., but we're seeing a pickup domestically as well."
Where Zynga could truly capitalize next, with a careful approach, is within Asian markets, where mobile has been growing at a rapid pace (China, in particular).
"This is something that I'm also very personally passionate about," Kim said. "In a previous life at Electronic Arts, I also used to run Asia Online on top of the mobile business there. Both Frank and I, we've had a lot of learnings and what to do and what not to do [in Asia]. For us at Zynga, we believe Asia is a really great opportunity, but we also have to be disciplined and calculated. So we have this thesis, which is go slow to go fast. And, we're actually increasingly testing our portfolio within Asia with partnerships as well as going it alone. We are actually slowly but surely building momentum.
"Right now we're focused on Empires & Puzzles in Japan and South Korea. And we are very, very pleased with the player engagement. So we're actually investing heavily in marketing dollars and maybe [we're] a little bit under the radar. We've actually achieved a top 20 position for top grossing in South Korea, which is something that's very, very exciting to us as a company and even myself as a player. I'm of Korean descent… and I think that Empires & Puzzles is actually one of the perfect games for the Korean market. But we also have to go in with lots of humility because there's nuances between all the different markets in Asia. And that's I think what some of the learnings that we had at Electronic Arts is that we weren't nuanced with regards to how the games need to be culturalized for each one of the markets. So we want to take a slower approach, but we're really excited with the momentum that we're building in the Asian market, which can be challenging for Western companies."
Zynga has been firing on all cylinders lately, and the company just raised its full year 2019 guidance to $1.28 billion in revenue and raised its bookings guidance $1.55 billion. This should represent the best revenue and bookings in Zynga history, and Gibeau sees now sign of slowing down. "Looking toward 2020, we continue to expect low double-digit organic revenue and bookings growth on top of our raised full year 2019 guidance," he said. "Our strong performance puts us on track to be one of the fastest growing public game companies this year."
Zynga stock has been climbing steadily in 2019, and continues to trade near a 5-year high. It's currently at $6.17 after rising 4% in after-earnings yesterday. The stock hit a high of $6.46 back in June. If Gibeau and team can continue to execute on Zynga's multi-year growth strategy, it's going to be a very promising future for the publisher.