Zynga appears to be firing on all cylinders lately. In its second quarter, the company reported its best mobile revenue ever, and that was followed by a Q3 with the company's highest quarterly revenue and bookings ever. For Q4, the mobile publisher did it again, as Zynga today announced fourth quarter revenue and bookings were its highest to date, driving total 2019 results to $1.32 billion in revenue (up 46%) and $1.56 billion in bookings (up 61%). Net income for the year jumped 171% to $42 million.
Notably, Zynga's operating cash flow of $263 million (up 56%) represents its strongest performance since 2011, and the company finished 2019 with cash and investments of $1.54 billion. Words With Friends posted a record quarter, and both Small Giant Games and Gram Games continue to prove to be incredibly smart acquisitions for Zynga. Empires & Puzzles achieved record revenue and bookings, while Merge Magic! "had a successful first full quarter and is on track to become our newest forever franchise," according to Zynga CEO Frank Gibeau.
During GameDaily's conversation with Zynga president of publishing, Bernard Kim, following the company's Q3 results, Kim noted that Zynga would not shy away from M&A activity.
"If you've noticed our history over the last two years, we've been very active on the M&A front and that is not going to slow down for the company… We are now sitting on a lot of cash as a company, and we plan on being aggressive with that cash," he told us in October 2019.
Today, Kim reiterated to GameDaily that market conditions should open up further opportunities for Zynga to bolster its studio system.
"We're believers that consolidation will continue to happen," he said. "We see opportunities to acquire talented teams and franchises around the world to further accelerate our growth. Mobile's talent base is global and there are new franchises and categories emerging all the time.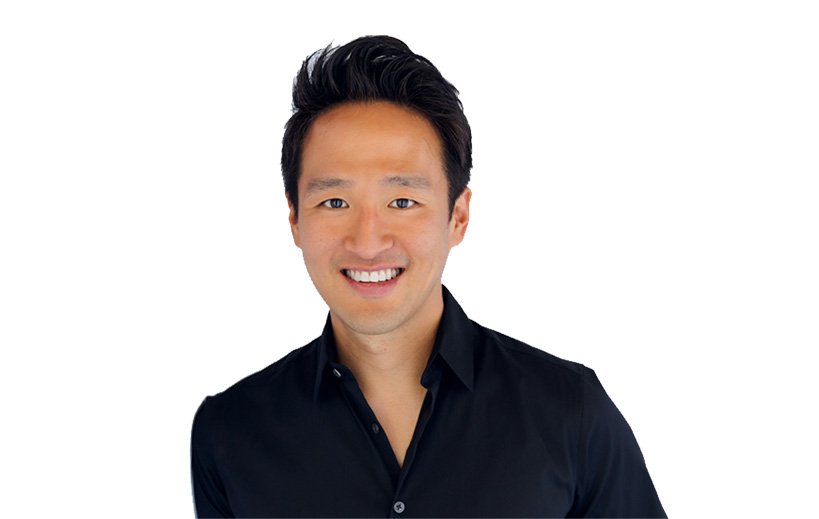 "Zynga's uniquely positioned to take advantage of this environment as a leading, mobile-first, live services game company. Our integration model lets teams maintain their identities while using our scalable studio operations and publishing platform to help us both grow faster. We've proven through our successful M&A record that both Zynga and our studios have become stronger since merging."
Zynga's live services are expectedly driving the bulk of the company's results, and while this foundation comes primarily from originally owned IP, the company is complementing that part of its portfolio with licensed products. Game of Thrones Slots Casino has seen a "positive reception" so far, the company said, and Zynga is also preparing to launch an all-new Harry Potter game. Going down the licensed path can be prohibitively expensive and risky, but Kim is as confident in the licensed titles as he is in Zynga's originals.
"We're heading into 2020 with the strength and momentum of a highly-diversified live services portfolio that contains both owned IP and licensed IP. When working with licenses, our first consideration is asking, 'Will our players love this experience?' and 'Can we build a forever franchise around it?'
"Going forward, we will continue to build our live services portfolio of owned and licensed IPs by delivering innovative bold beats, new content and game play modes, to generate strong, recurring growth from our portfolio of forever franchises. To kick off 2020, our Harry Potter mobile title is now on track to enter soft launch later in Q1."
Zynga lists its multi-year growth strategy as having three keys: "(1) growing our live services, (2) creating new forever franchises and (3) investing in new platforms, markets, and technology that have the ability to further accelerate our growth. We also see opportunities to enhance each of these efforts through acquisitions."
The third key–new markets specifically–is something that Zynga could improve upon. International revenue and bookings did grow 58% and 85% year-over-year, respectively, and now represent 37% of total revenue and 40% of total bookings (a small increase over 2018), but Asia clearly represents a market with vast, untapped potential for Zynga. Kim told us after Zynga's Q3 that the company has focused on Empires & Puzzles in Japan and South Korea, but China hasn't become a priority just yet.
While a restrictive approvals process requires a partner and a careful approach, if Zynga can crack the Chinese marketplace, it'll have access to a country where 95% of all gamers play mobile games, according to Niko Partners. Niko estimates that mobile game revenue in China will reach $25.5 billion by 2023.
"Asia continues to be a great market opportunity for us. We're taking a disciplined approach with Asia, using a 'Go slow to go fast' mentality," Kim explained to us. "We are always testing our portfolio and pipeline to see which games resonate with players in Asia, while keeping in mind that each market is unique. China remains an important market for us in the long run, but we are currently prioritizing other markets in Asia for now. For example, our strategy to self-publish Empires & Puzzles in South Korea and Japan is yielding positive results. The game is also off to a great start in Taiwan. We expect to continue investing in additional marketing on this title in Asia."
On the technology side, Zynga said it's also anticipating an impact from the impending launches of 5G networks across the globe. The faster speeds will undoubtedly affect both distribution and live services for the company's portfolio and could open the door to new ways to engage players.
"We think 5G's eventual arrival will have a profound and positive impact on the mobile gaming industry," said Kim. "5G will enable higher-performance games, more streamlined player experiences and innovative forms of distribution."
Zynga added that it has "an exciting pipeline of new games in various stages of development." Among those are Puzzle Combat and FarmVille 3, which "are progressing well in test markets."
For 2020, Zynga has provided guidance of $1.6 billion in revenue (up 21%) and bookings of $1.75 billion (up 12%). Zynga's fiscal quarters used to be measured in net losses, but since Frank Gibeau took the helm in 2016, it's hard to argue with the company's big turnaround.