Last month, Devolver Digital co-founder Mike Wilson and medical device expert Ryan Douglas announced the opening of DeepWell Digital Therapeutics (DTx), a new publisher that seeks to highlight the healing power of video games. The goal is to bring to market experiences that combine entertaining gameplay with beneficial mental activities.
"Our medium is often harshly judged for its perceived negative impacts on the mind and body," Wilson told GamesBeat in March. "But the scientists who study video games, as well as the developers that build them at the highest levels, already know that the opposite is true. DeepWell is bringing entertainment and medical science together to build upon the proven fact that video games can be good for you, and, thanks to global digital distribution, they're an important tool to make treatment affordable and accessible."
In order to further this vision, DeepWell announced this week that Kate Edwards, former executive director of Global Game Jam, has joined the company as its head of global outreach and readiness. Edwards boasts more than 28 years in the games industry as a culturalization econsultant, and has served as the executive director of the International Game Developers Association (IGDA).
Edwards' first initiative at DeepWell DTx is the oversight of the Mental Health Game Jam, an open call to game developers to submit their ideas for "valuable therapeutic experiences with games that can simultaneously serve as both entertainment and treatment," according to the announcement.
For Edwards, not only is the Jam a way to promote the positive impact games can have, but also a method of combating societal stigmas of the medium.
"Despite the years of popular media, politicians, and other factions painting games in a negative light, games have somewhat quietly become the dominant form of entertainment media," Edwards told GameDaily. "It's been confirmed many times over that games are extremely effective for education, training, and a variety of other applications, and as such games are well-suited to helping people address mental health and wellness."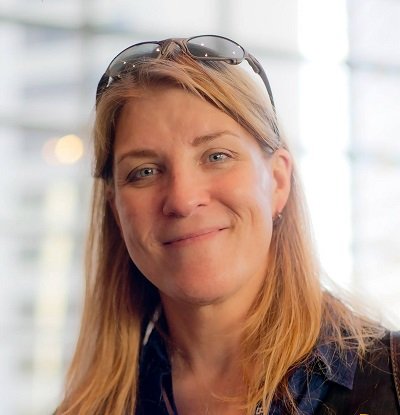 The Mental Health Game Jam is an extension of this, Edwards said. The hope is to establish a new approach to game design that DeepWell has dubbed "space program" where developers come together to share breakthroughs and expand how games can "positively support mental wellness and make such resources readily accessible to everyone."
DeepWell DTx is accepting submissions for the Mental Health Game Jam from May 1 to May 22, and is offering a $25,000 grand prize, plus consultation and mentorship with industry experts to develop the winning project beyond the prototype stage. Second and third place projects will earn $10,000 and $5,000, respectively.
Over the last two years, the discussion surrounding gaming and mental health has taken on new light. At the onset of the COVID-19 pandemic, many people turned to video games as a primary form of entertainment amid lockdown efforts. The result was an unprecedented spike in video game sales and a noted shortage in hardware.
Extended isolation and the reality of living through a pandemic has also exacted a harsh toll on the collective mental health of the global citizenry. If there's a silver lining to be found here, it's the normalization of conversations regarding anxiety and depression; the Mental Health Game Jam could be seen as a way to build upon this conversation.
"In the midst of lockdowns and sustained isolation, mental wellness quickly became a key recurring theme in many conversations about the impacts," Edwards explained. "It's no surprise that during the pandemic, we saw huge numbers of people flock to games as a form of solace and comfort, and many report the beneficial effects of playing games like Animal Crossing or Journey, which were not even purposefully designed with the explicit purpose of addressing mental health."
Edwards is one member of a panel of industry professionals who will judge entries based on specific criteria. First and foremost, submitted games ought to be fun. Second, the games' themes and mechanics should be centered around the topics of stress, anxiety, and depression. Finally, a submitted game should be trying to foster a sense of community, support, and understanding when it comes to mental health challenges.
"We hope to continue to raise awareness about the need to address mental wellness openly and honestly as a society, and underscore that not only have games already been a key coping mechanism for many people but also that games that are purposefully designed to address mental health issues can be even more effective," Edwards said.
The Mental Health Game Jam is open to all developers worldwide. Unsurprisingly, planning such an ambitious event is no small undertaking involving complicated logistics and seemingly endless communication between international parties. DeepWell DTx appears to be well-prepared, though, and Edwards said everything is progressing smoothly.
Game jams have long served as a hotbed for innovation in the games space, with many well-known designers launching their careers from such an event. Edwards attributes this to their collaborative nature, and is hopeful that the Mental Health Game Jam can follow suit with innovation in the mental health arena.
"Game jams have become an incredibly vital part of the game industry's ecosystem, as many game creators often credit a game jam as the primary starting point of their careers," she explained. "Such jams are also important for fostering collaboration and education since the great majority of games are a group effort. Finally, many jams are also the starting point for innovative new game concepts that–with further development–eventually go on to become commercially successful."
The Mental Health Game Jam runs from May 1 to May 22. Games need to be submitted by 11:59 pm, PST on May 22 in order to be judged. Prospective participants can enter by using this link.