Last month, Wizards of the Coast announced that 2020 was the most successful year for its ubiquitous tabletop RPG (TTRPG) Dungeons & Dragons. Last year marked the seventh consecutive year of growth, with sales up 33% over 2019, according to the press release. The announcement also boasts that D&D now has more than 50 million players to date, and that Tasha's Cauldron of Everything, a sourcebook that was published in November of last year, is the most pre-ordered book in the game's history. Not bad for a 47-year-old RPG.
For Chris Cocks, president of Wizards of the Coast, the milestone is the manifestation of years of enthusiasm for the D&D property.
"On a personal level it's one of the biggest thrills of my career," Cocks told GameDaily. "It's not often you get to work on something that was special to you as a child and be able to not only work on it but fundamentally reinvent and energize it for a whole new generation of fans."
Cocks said that he's been playing D&D since he was 10 years old. Today, he plays with his 14-year-old son and his friends.
"Beyond the financial success, feeling like you are passing the torch and inspiring kids who were very much like you once were–that is tough to describe."
Unsurprisingly, the COVID-19 pandemic helped boost D&D to unprecedented popularity. Many turned to gaming as a primary form of entertainment during lockdown procedures, and online play via Wizards' D&D Beyond platform has skyrocketed throughout the last year and a half. Third-party software like Roll 20 and Fantasy Grounds have also seen a spike in user numbers. Live play podcasts and web shows like Critical Role have also greatly contributed to the growth in popularity.
Of course, 2020 was the seventh straight year of growth for D&D, meaning that popularity has been on the rise since long before the pandemic. For Cocks, it all began with the launch of the game's 5th edition in 2014.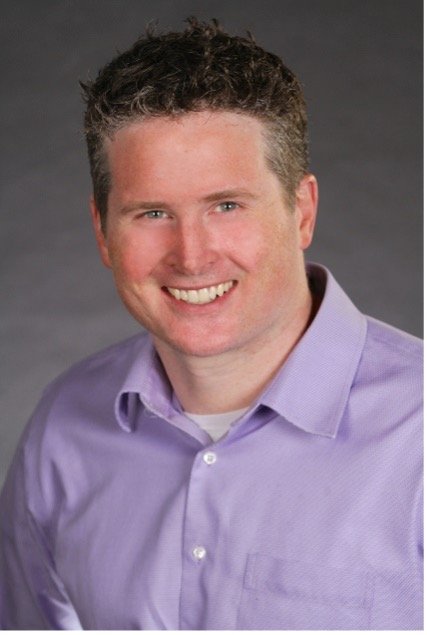 "5th Edition put the fun forward and the rules in the background, and it opened up the game for whole new audiences and play styles with an emphasis on table talk, exploration, and co-creation," he explained. "Add to that streaming platforms that takes a fun, social, collaborative game and allows you to expose it to hundreds of millions and you create a true virtuous cycle."
Cocks said that the pandemic simply accelerated existing trends that D&D was already experiencing. With the rise of livestreaming, Wizards had been focusing on digitizing the RPG experience for 5th Edition via the Beyond platform. When the pandemic hit in early 2020, the social nature of the game was cast into the spotlight.
"During quarantine and social distancing, D&D helped to bring people together, to bridge the uncanny divide that Zoom calls can cause and allow a group of friends and family to feel present and together facing fun, fantastical challenges even if they couldn't be physically in the same location," Cocks said. "Speaking from personal experience, playing D&D was my primary way to connect with friends."
For Cocks, more than the business aspect of D&D's success over the last several years, it's the unifying nature of the game that serves as its greatest accomplishment. 33% year-over-year growth is all well and good, but there's a lot more to the story than just numbers.
"What's great about these results is they are more than just financial," he noted. "D&D helped bring people together in a trying time. It was a bridge to help people connect in authentic and fun ways. Our mission at Wizards is to 'create entertainment that inspires creativity, sparks passion, forges friendships, and fosters communities around the globe,' and I think D&D really delivered those lofty ideals."
The trick, though, is carrying this momentum forward beyond the pandemic. Naturally, Wizards of the Coast will continue to invest in the digital aspects of D&D, Cocks said, but there are other aspects of the business that will be receiving increased attention. Namely, video games carrying the D&D branding are a big priority for the company.
"Over its 47 years, there have been over 100 video game adaptations of D&D, and it is by far the number one extension our players ask for," Cocks explained.
This month sees the launch of Dark Alliance, which has already received some favorable preview coverage, and Baldur's Gate 3 is currently in early access on Steam. Additionally, Magic: The Gathering–Wizards' immensely popular collectable card game–is set to receive a Dungeons & Dragons-themed expansion next month.
"Following those will be a bold roadmap of new games that will cover the gamut from action stealth to strategy to epic real-time adventure that should delight fans across a spectrum of genres and play styles."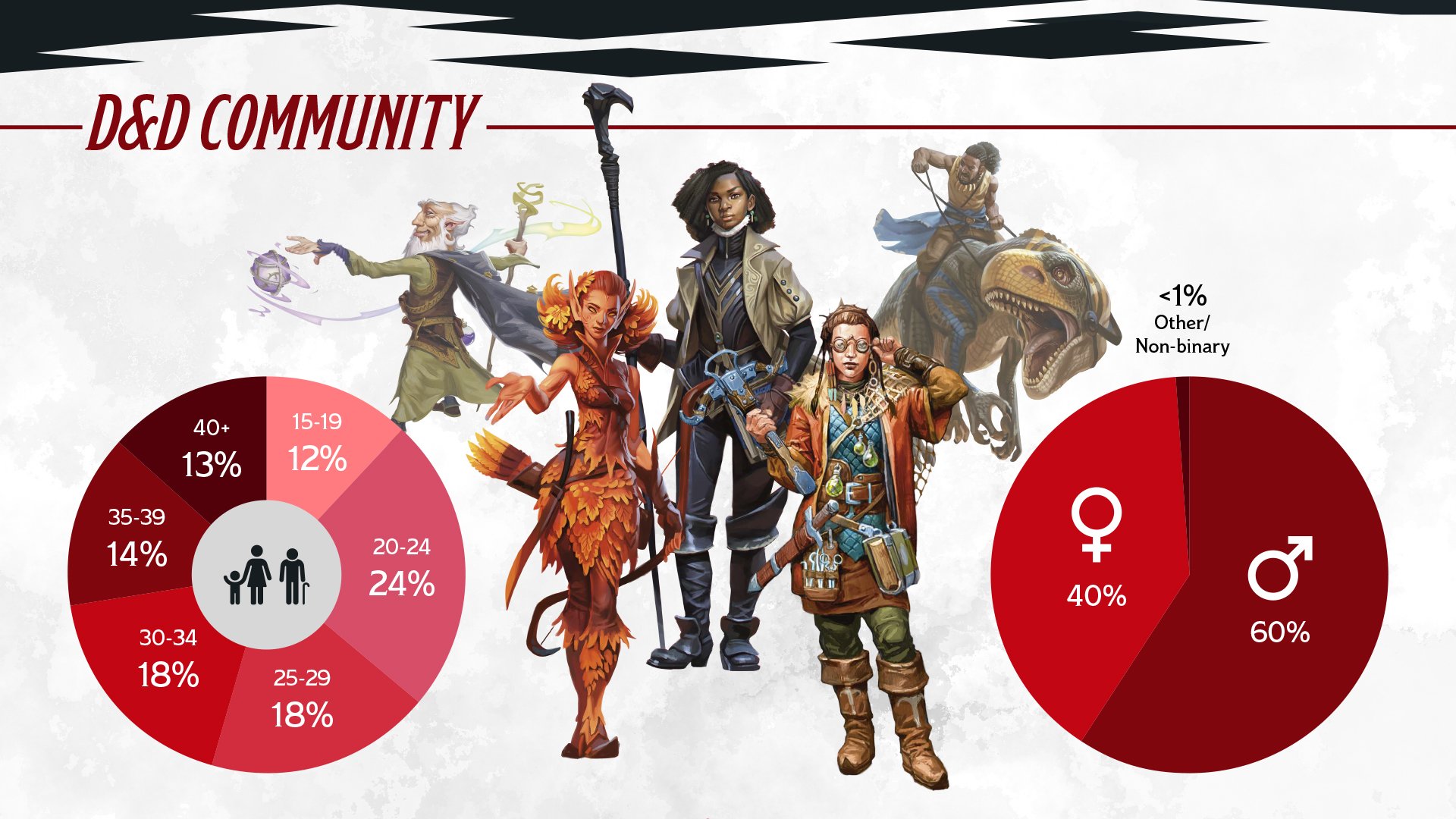 Of course the tabletop experience is the pillar of the D&D brand, and Cocks said that there are a lot of exciting things in the works there. Wizards of the Coast is constantly working on new supplements and expansions for D&D, ensuring that the game never stagnates.
"As the game grows we see an opportunity to expand the amount of content we offer and the frequency we offer it," Cocks explained. "We also think new digital modes of delivery of that content gives us a fresh way of packaging adventures for would-be Dungeon Masters and adventurers. We want to offer a broad palette of options so players of all stripes can find their jam–whether that is a quick one hour play session or a super deep multi-session campaign."
He wouldn't get into specifics on exactly what kind of content we can expect for D&D in the near future–including if a prospective 6th Edition is in the works–but Cocks did note that Wizards is looking to expand the brand's exposure in Europe. The company will soon be publishing sourcebooks in a number of new languages, including French, German, Italian and Spanish. Further, the Spanish language products will be making their way to Latin America.
Looking at the big picture, it's the larger appeal of roleplaying that has propelled Dungeons & Dragons to such enormous popularity over the last seven years. Cocks said that the increasing digitization of our lives has afforded an opportunity to bring roleplaying to a larger audience than ever before, and Wizards of the Coast has certainly capitalized on a welcoming market.
"D&D, more than anything, gives people a fun, risk-free palette to be silly, explore, and tell stories together, maybe the oldest and most fundamental of human social activities," he said. "This is what drives the appeal of roleplaying, especially the classic tabletop style roleplaying D&D invented and continues to push the frontiers on."
There's no denying Cocks' enthusiasm for Dungeons & Dragons, and he is clearly appreciative of the brand's ability to have a positive impact on the lives of its players, especially in a time when social connection has taken on increased importance. Moving forward, it will be interesting to see how Wizards of the Coast attempts to maintain the momentum of the last seven years. D&D has managed to achieve mainstream popularity, and it's hard to imagine that the next several years won't see the continuation of this trend.