As the video game business continues to grow as the world's most popular entertainment medium, several regions have emerged as market leaders. The U.S., Europe, and Asia have all established themselves as global trendsetters, but there are several emerging markets that have come to demand increased attention. Among these burgeoning sectors is Brazil, where the number of development and publication studios has steadily risen over the last several years; last month, analytics provider Newzoo predicted that the Latin American games market would grow by more than 10% in 2020, and would account for 4% of all global games revenue.
"What really encourages us is to see that, even though Brazil is a vast territory with several economic and social differences, studios are thriving in each region and bringing innovation, jobs, and development, creating new hubs and hope for future generations that see video games a potential career."
That's according to Eliana Russi, executive manager of the Brazil Games Project, a non-profit initiative dedicated to propping up the country's growing games industry. Brazil Games was formally established in 2013, but has roots dating back to 2004 and the formation of the Brazilian Game Companies Association (Abragames). Technically, Brazil Games is the international arm of Abragames, and Russi serves as a sort of global ambassador for the program.
"Brazil Games Program is open to any studio established in Brazil," Russi explained. "As a national program, we encourage all regional associations to find their own regional DNA and bring proposals that we can address on the federal level and create public policies to foster the industry such as tax reliefs, grants, and funds for development and production."
By providing tax breaks and funding for game development, Russi's aim is to serve as a catalyst for turning the local games scene into a flourishing industry. Of course, this kind of work requires substantial government collaboration, which Brazil Games is well-equipped for. One of the fo-funding bodies of Brazil Games is Apex-Brasil, or the Brazilian Trade and Investment Promotion Agency.
"Apex-Brazil also contributes with intelligence: recently we had two market studies developed for our industry in the USA and China," Russi said. "Brazil Games is a small team, in charge of budget administration, logistics, and accountability. We organize the presence of the Brazilian delegations to major events such as the Game Developers Conference, Tokyo Game Show, Gamescom, PAX East, XDS Summit, and recently Kidscreen where we negotiate our IPs into TV series and other media. The flow of this funding is key to our long-term strategy."
As an example of the accolades that can result from Brazil Games' expertise, Russi pointed to Pixel Ripped 1989, a VR game that plays on nostalgia for classic first-person RPGs. Developed by Brazilian studio Arvore Immersive Entertainment, the game won a handful of awards, including Most Innovative Game at BIG Festival in 2019, and the New Face Award at the Japan Media Arts Festival, also in 2019. Earlier this year, a sequel entitled Pixel Ripped 1995 was released, and received accolades from the likes of the Washington Post and UploadVR.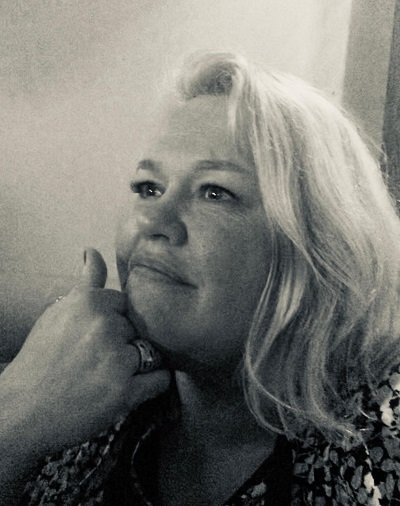 One of the other developers that has benefited from Brazil Games' help is PushStart, a studio with a wide-ranging portfolio aimed at many different age groups. One of the most prolific Brazilian developers, PushStart has worked with a number of high-profile clients, including Disney and Hasbro. It's the team behind Deadly Arcade, a beat-'em-up based on Rick Remender's Deadly Class comic book series. The game was built in partnership with the Walt Disney Company Latin America.
For Felipe Marlon, CEO of PushStart, partnerships like this stem from a dedication to his craft.
"The best way to attract big partners, like Disney or Hasbro, is to have some previous project in your portfolio that stands out," Marlon told GameDaily. "The Disney team reached us out looking for a game to promote the live action series Deadly Class, based on the graphic novel by Rick Remender. They had played our game Gringo Hero, in which we used the news from Russia's Soccer World Cup to create a game that went viral."
Marlon said that being a part of the growing Brazilian games industry is an exciting opportunity, and that the potential of the market is enormous.
"The Brazilian game scene is evolving fast, and we have many studios showing up with great games for all platforms and providing services globally," Marlon said. "I think we have a huge internal market to explore, with all the benefits of being part of it and understanding it. At the same time, our productions are being recognized and well-accepted globally."
Marlon also recognized that Brazil Games has been an invaluable partner for many developers, particularly when it comes to networking their games and marketing them to global audiences.
"Brazil Games is a fantastic initiative that has helped studios to gain experience, and market internationally," he said. "They support us in various events and markets like GDC, XDS, and others, and the Brazilian studios can share experience and strategies to perform better. The support of Brazil Games was essential to reaching clients in the USA, Europe, and Latin America."
Overall, the impressive portfolio of PushStart and the strong networking capabilities of Brazil Games points to the emergence of the Brazilian development community onto the world stage. Newzoo's predicted 10% growth in 2020 is a substantial number, which should help establish Brazil as a major player in the global games business.