Quarterly earnings reports are a good opportunity to get a sense for industry trends among the biggest budget companies. A recent flurry of earnings reports reveals some continuing patterns, overturning of contemporary wisdom, and even an "easter egg" about a big name developer.
Sony proves single-player still matters
This generation has been Sony's show. Despite some stumbles, including the heel-dragging response to cross-platform play, the PlayStation 4 continues to dominate the home console market.
Sales for Sony's game division jumped a massive 27 percent from ¥433.2 billion ($3.84 billion) to ¥550.1 billion ($4.88 billion). This is largely on the back of stronger than anticipated software sales and strong PlayStation Plus adoption and retention. Sony's strength this year comes from two massive hits, neither of which feature multiplayer or service features.
Sony Santa Monica's God of War set records for Sony in April, with more than 3.1 million copies sold during its opening weekend. Kratos and Atreus couldn't keep the throne for more than a few months, though. Insomniac's Spider-Man continues to rake in sales after swinging in with 3.3 million copies sold in its first three days.
While publishers are betting big (and winning) with games-as-a-service and recurrent consumer spending, Sony's success this year is a potent reminder that well-crafted, single-player games still have a strong following. The deck is also stacked heavily in Sony's favor, with enormous marketing budgets and recognizable IPs.
Certainly, solo experiences aren't the sure thing they were even five years ago. They are increasingly difficult to market and sell, especially at full retail price. However, naysaying about single-player viability as a blanket industry assumption isn't accurate.
Nintendo Switch sales boom, but can the House of Mario make ambitious targets?
Nintendo has been breathing a sigh of relief since March 2017's release of the Switch. In its first 18 months, Nintendo has cast off any doubt that it still understands the video game market.
The Wii U, a sales disaster, only sold 13.56 million units in the six years since it launch, but boasted an overall software attach rate of 7.6. Switch has already moved 22.86 million units and currently has an overall attach rate of 4.9, with three games breaching the 10 million unit barrier: Super Mario Odyssey (12.17 million), Mario Kart 8 Deluxe (11.71 million), and The Legend of Zelda: Breath of the Wild (10.28 million). Each of these has a 45 percent or better attach rate.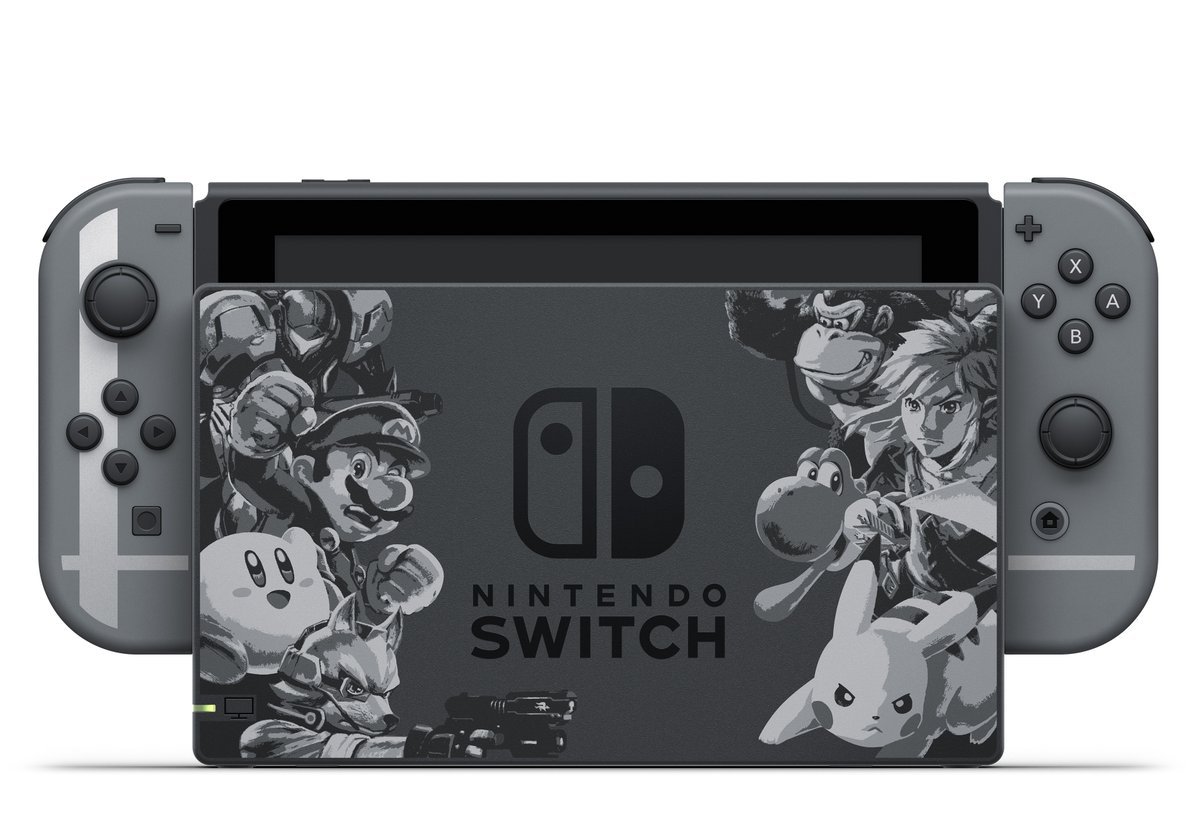 Splatoon 2 is in the fourth spot with 7.47 million units (32.6 percent attach). After that though, attach rate falls off a cliff. The fifth slot, 1-2 Switch, has only sold 2.64 million units (11.5 percent attach). Xenoblade Chronicles 2 holds the bottom spot with 1.53 million units and a 6.7 percent attach.
The Wii U never had a title crack 10 million. Its best-selling game, Mario Kart 8, moved 8.42 million units. That might not seem like a lot, but it served up a 62 percent attach rate. When you look at the bottom of that list, Mario Party 10 with a 16 percent attach, you start to get a sense of the Wii U's audience profile: a miniscule, but fanatically loyal player base.
On the 3DS, overall attach rate is about 5, with top seller attach rates clustering a bit more tightly than on the home consoles. Mario Kart 7 tops the ranking with an attach rate of 23.8 percent and Tomodachi Life rounds it out with an 8.6 percent attach.
Switch's software sales are currently being held up by a small number of breakout hits. It's no surprise that the four biggest games are moving big numbers and incentivizing sales. With Super Smash Bros. Ultimate on the way, it's likely we'll see it threaten Splatoon 2's placement when the list is updated in early 2019.
The big question for Nintendo is whether it overestimated Switch's success in the current fiscal year. The company is standing fast on its goal of selling 20 million units this fiscal year (which ends March 31, 2019). It's only moved 5.07 million so far, with nearly 15 million to go.
If Nintendo reaches its goal, it will have bested Switch's second half from last year, in which it sold about 10 million consoles. Those sales were propelled by Super Mario Odyssey's October 2017 launch.
Super Smash Bros. consistently sells well, and it will no doubt move Switch consoles during the busy holiday season. Likewise, Nintendo's upcoming Let's Go Pikachu and Let's Go Eevee games, while not main entries in the franchise, stand to bring in big numbers. Both games are set for hardware bundles.
While 15 million units by March 31, 2019 feels like a longshot now, don't count Nintendo (or its fans) out. That number isn't quite as far fetched as it seems.
Ubisoft turns Metacritic "meh" into gold
Where Sony continues to make the case for single-player experiences, Ubisoft is evidence that the current games-as-a-service trend is here to stay. Rainbow Six Siege currently has 40 million players. Looking at the game's metacritic — a modest 79 on PC and tepid 73/74 on consoles — reveals how large the discrepancy has gotten between launch window reviews and long-term success.
Games-as-a-service defy a traditional review model, and Ubisoft has made habit of making launch a starting point for eventual cash cows. For Honor (Metacritic 76 – 79), now has 15 million players. Ghost Recon Wildlands continues to warrant updates, with crossovers featuring other Ubisoft Tom Clancy properties (Splinter Cell, Rainbow Six). Monthly active users have jumped 29 percent year-over-year.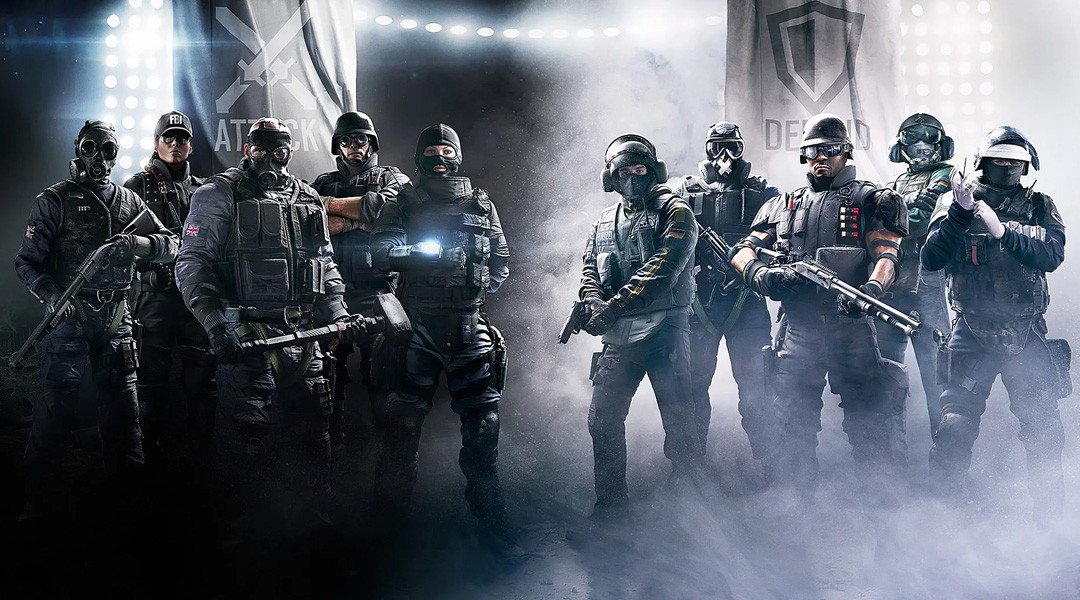 Notably, the Assassin's Creed publisher has reported 50 percent year-over-year growth in PRI, or player recurring investment (purchases related to games-as-a-service, like cosmetic microtransactions and mini-DLC), bringing in €262 million ($297 million) in the first half of the current fiscal year. The Crew 2, another game that launched to tepid scores (in the high 60s on Metacritic), is bringing in higher PRI than its predecessor, which also didn't get much love from critics on release.
Ubisoft continues to invest in its games, eschewing outdated conventions that critical and community reception at launch set a title's revenue path with little to no deviation. It used to be that you had to wait years, when a sequel was finally ready, to woo back players that might have been turned off. Now? Make some tweaks, improve systems, and respond to community feedback and you're able to turn a mediocre launch into a long-term money maker.
EA corrects course with Battlefield V microtransactions
Star Wars: Battlefront II caused EA a number of headaches, with loot boxes and pay-to-win mechanics that riled the fans. Battlefield V will leave all that behind. There are no loot boxes and anything available for real money purchase will be exclusively cosmetic. Additionally, the paid currency won't be available when the game launches, as EA says it wants "players to get hands-on experience with their Company, the progression system, and earning Company Coin [earned currency] before introducing premium currency."
EA also anticipates that Battlefield V will drive adoption of its recently released Origin Access Premiere service. While the initial Origin Access offering gave players a unlimited access to older games, the updated program is similar to Xbox Game Pass. New EA games are part of the service, meaning players can either choose to purchase Battlefield V or play as part of a subscription. This has worked well for Microsoft, and EA stands to see an acquisition spike with Battlefield V in November and again with BioWare's Anthem in February.
Like other megapublishers, EA is seeing significant growth in its digital bookings. Full title digital purchases have been on a steady rise since the current console generation standardized day-and-date digital releases. Live service (recurrent purchase) growth is again up, though only six percent year-over-year.
The publisher's mobile growth is petering out, with nearly level earnings. The company hopes to jumpstart this with its esports-ready Command and Conquer: Rivals. Casual games continue to do well for EA, led by The Sims. That franchise's business model is built around a variety of expansion pack content of varying sizes. Over 30 million of these add-ons have been purchased for the most recent entry since The Sims 4 launched in 2014.
EA closed its earnings call by teasing analysts with news for its next fiscal year. Titanfall developer Respawn (which was recently acquired by EA) is working on more than one game that should be out by holiday 2019. One is Star Wars Jedi: Fallen Order, announced at E3 2018. The other is entirely unknown. While it could be another entry in the Titanfall franchise, it could also be a mobile tie-in or other smaller title paired with the upcoming Star Wars game. It would be uncommon for a studio to release two full-budget, retail release games in the same season.
Thanks to Red Dead Redemption 2, this year's holiday season will continue into the first three months of 2019 (fiscal Q4 for many publishers). Sony, Microsoft, Nintendo, and all the third-party publishers will be running a marathon straight until March 31.